New TMCx program launches, C-level execs named at Houston startups, and more innovation news
Jul 24, 2019, 1:11 pm
The new programming geared at idea-stage startups has officially commenced at TMC Innovation Institute. Courtesy of TMCx
There's been a lot of recent Houston innovation news, and you might have missed something. Keep up to date with all the news happening among startups and technology in Houston in this innovation news roundup.
If you know of innovation-focused news happening, email me at natalie@innovationmap.com with the details andsubscribe to our daily newsletterthat sends fresh stories straight to your inboxes every morning.
TMCalpha premieres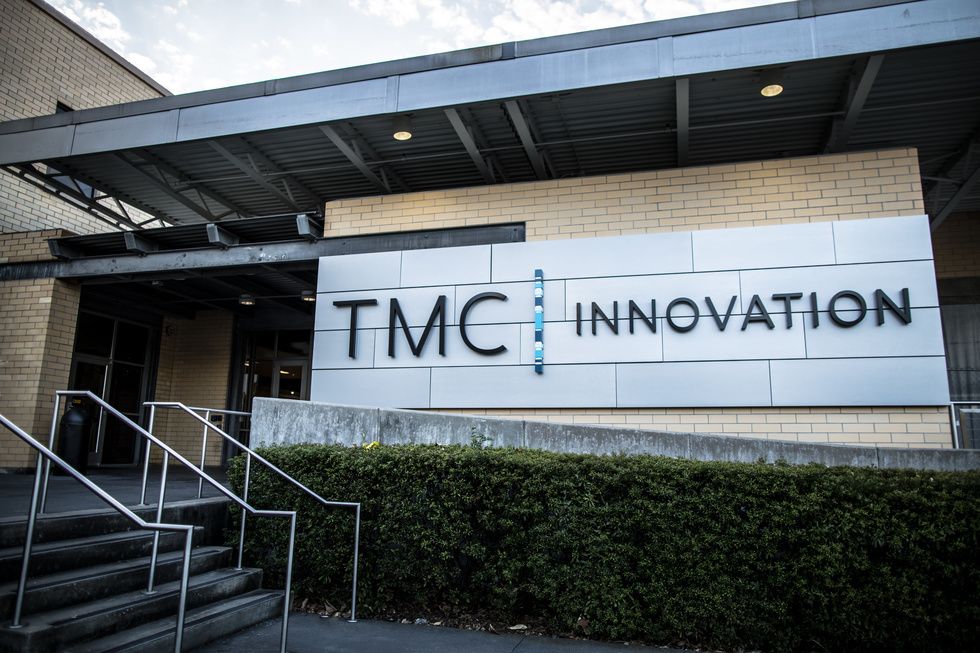 Courtesy of TMC
The Texas Medical Center has long counseled budding medical entrepreneurs in various capacities through its TMC Innovation Institute, but wanted to introduce programming specifically for early-stage companies. That's how TMC alpha was born and announced at the most recent TMCx Demo Day.
The program officially launched on July 18 and will host meetups on the third Thursday of every month.
"Over the past five years, TMC Innovation has blossomed into a global proving ground for healthcare startup companies from across the world, and we could not be more pleased with the myriad ways in which the ecosystem here has expanded in nature," says TMC Innovation Director Tom Luby in a release. "That being said, we realized that TMC Innovation needed to do more for the local innovation community and offer ample resources to support homegrown talent from within the confines of the largest medical city in the world. With TMC alpha, the hope is to connect anyone with a fledgling healthcare idea to the TMC Innovation network and create a two-way channel of meaningful dialogue."
Innowatts scores extra funding and names new C-level exec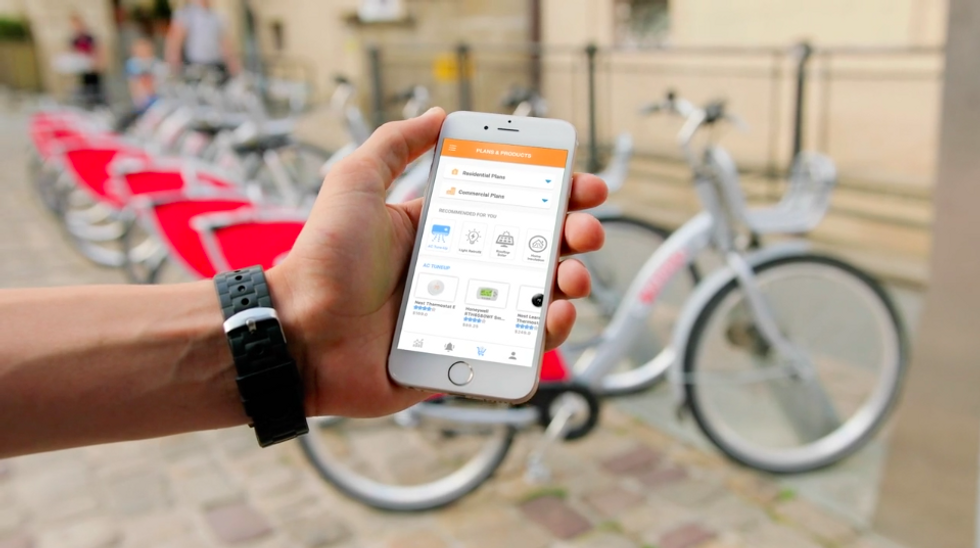 Photo via innowatts.com
Houston-based AI-enabled analytics company, Innowatts, is growing in more ways than one. The company, which is fresh off an over $18.2 million Series B fundraise, added move funds and a new C-level executive.
Veronorte, a South American venture capital firm backed by one of the largest utilities in Colombia, became an additional investor in the company with an undisclosed contribution. Meanwhile, Eric Danziger joined the company as its new chief revenue officer. He will be tasked with the growth and sales of Innowatts' eUtility™ product.
"As the utility grid becomes more complex with the proliferation of electric vehicles and distributed generation," says Danziger in a release, "utility companies have to adapt to the data generated and needs of their consumers to manage these complex requirements."
Startup snags free office space prize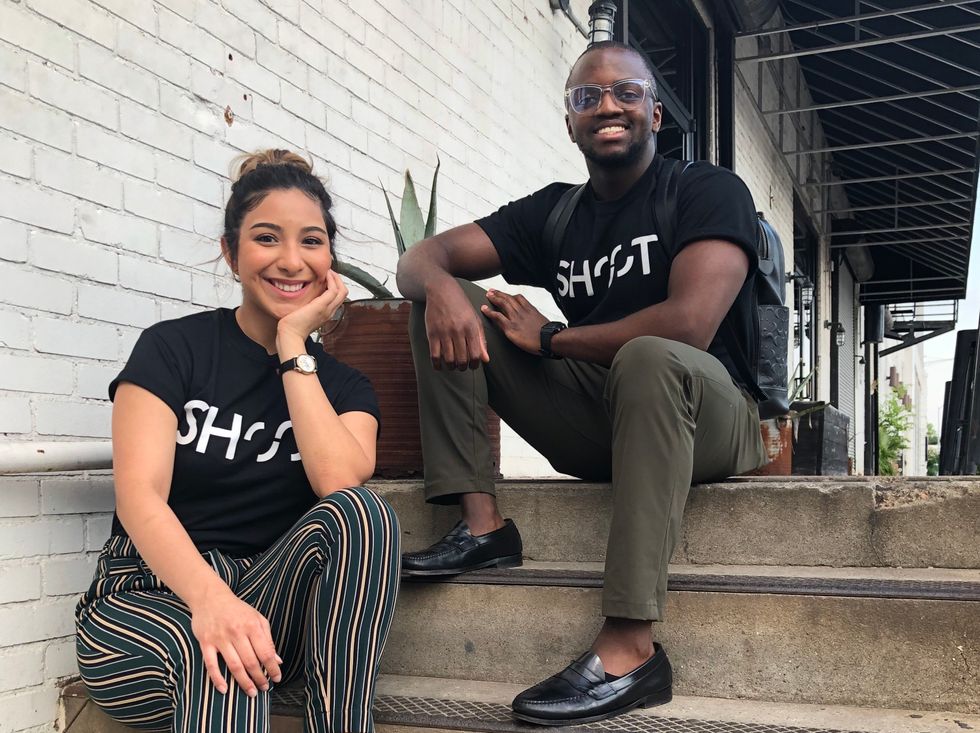 Photo courtesy of The Cannon
Shoot, a digital marketplace that simplifies the photographer and videographer booking process, has scored free office space in the newly opened Cannon building after receiving the second annual Insperity Innovation Scholarship.
The company was co-founded by Simbai Mutandiro and Alina Merida and has already launched its beta platform. The company will release its next version of the platform soon.

"Our relationship with The Cannon and the Insperity Innovation Scholarship are part of our initiative to help startups become successful more quickly by connecting and collaborating with like-minded individuals," says Larry Shaffer, Insperity senior vice president of marketing and business development, in a release. "We congratulate Shoot on receiving this scholarship and wish the co- founders continued success in furthering their entrepreneurial dream."

The other three finalists in the contest — Delfin, Social Chains, and SOTAOG — will receive open desk memberships at The Cannon for six months.

Houston falls low on the list of cities booming with growing private companies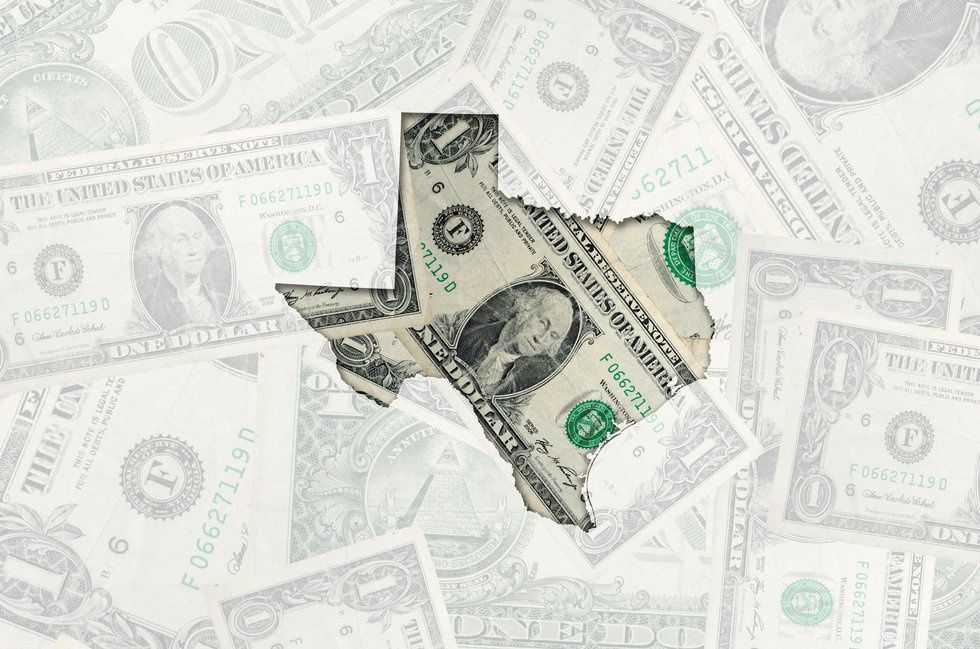 Getty Images
When it comes to the major metros with the biggest jump in private businesses with over $1 million in revenue, Houston is the last on the list for Texas cities. LendingTree looked at the data, and, between 2014 and 2016, Houston only saw an increase of 4.9 percent in million-dollar business growth. This earned the Bayou City a No. 32 ranking across the country.
Dallas was slightly ahead of Houston with 5.2 percent growth and a No. 29 rank. Meanwhile, Austin earned the top spot with 15.1 percent growth. San Antonio, the only other Texas metro in the study, ranked No. 12 with 9 percent growth.
Nesh forms partnership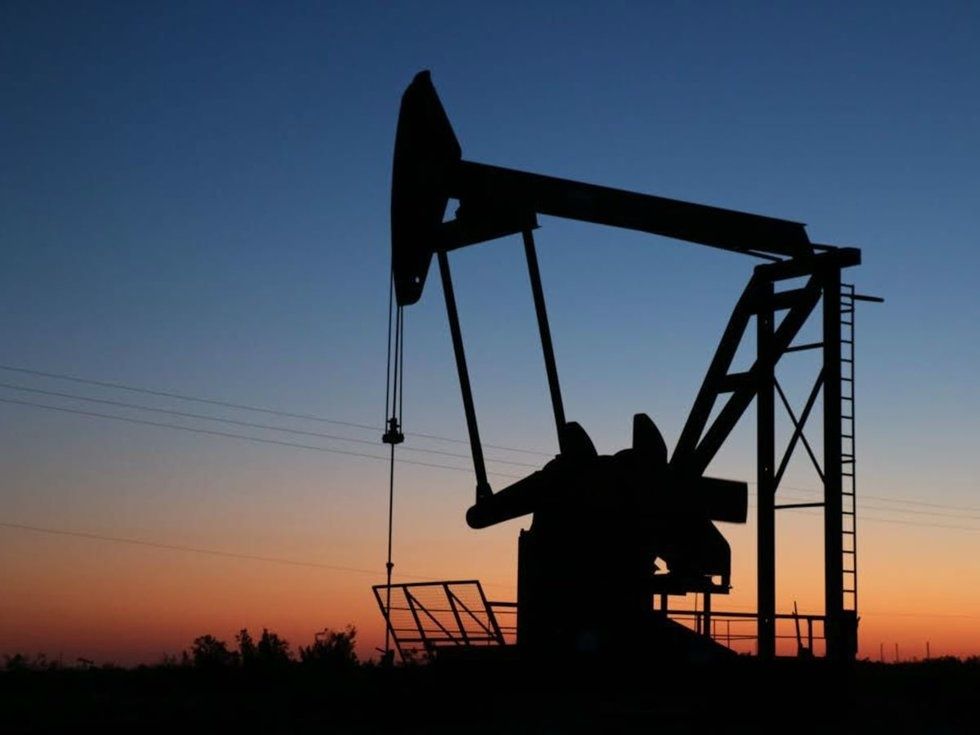 Photo courtesy of Thomas Miller/Breitling Energy
The Woodlands-based WellDatabase has announced a partnership with Nesh, an AI-optimized tool that's like the Siri or Alexa of oil and gas.
"The technology is amazing and we are thrilled to work with the Nesh team," writes John Ferrell, CEO of WellDatabase, in a blog post. "The integration allows Nesh to run real-time queries against WellDatabase. Users can ask a multitude of questions and get instant answers. They can also work with the Nesh team directly to train and build new questions and workflows."
Rice University and Cognite join forces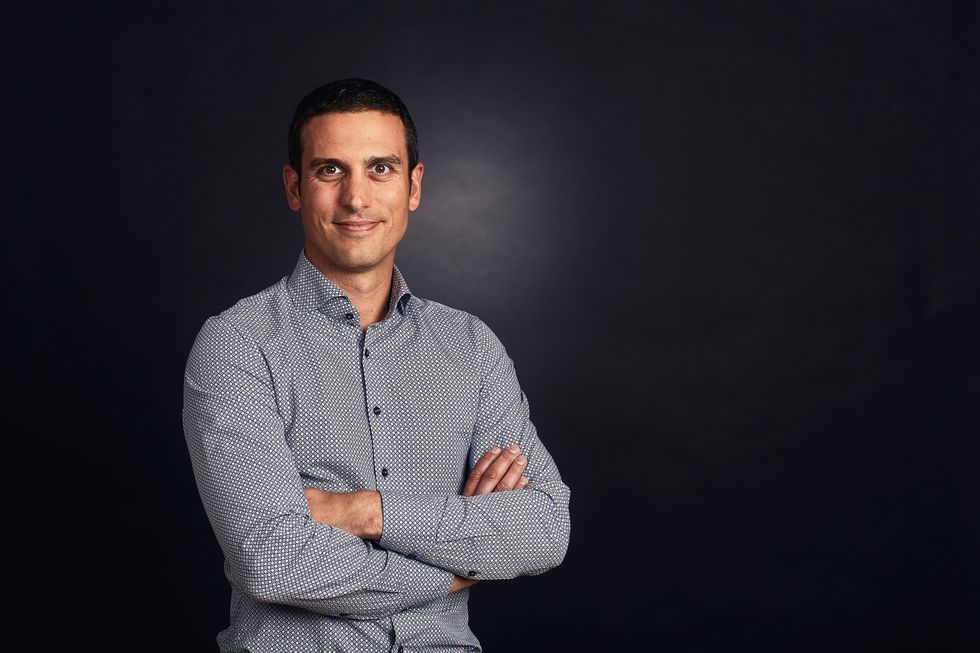 Courtesy of Cognite
When Oslo, Norway-based Cognite announced its dual U.S. headquarters in Houston and Austin, it had plans to engage universities from the get go. Now, the company, which specializes in data software with industrial applications, has officially created a partnership and internship program with Rice University.
"This partnership illustrates Cognite's commitment to attracting top people to build the most talented software engineering team in the world," says John Markus Lervik, Cognite co-founder and CEO, in a release. "Cognite solves some of the most complex problems related to industrial digitalization. To do that, we need the best minds, so partnering with Rice University was a natural choice."
Rice students are currently in Norway this summer working for Cognite as a part as the inaugural program.
The Cannon teams up with Thompson & Knight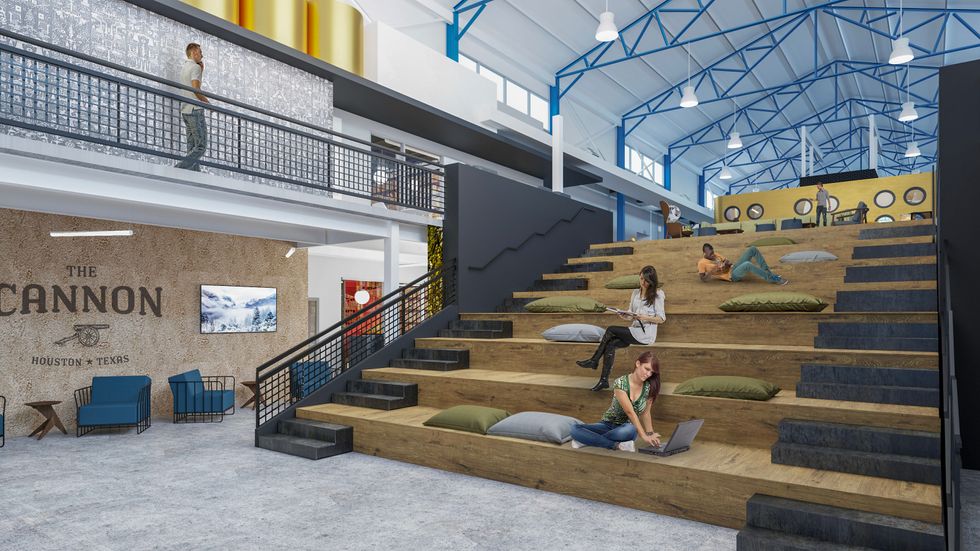 Courtesy of The Cannon
Houston-based law firm Thompson & Knight has officially signed on to provide resources for The Cannon startups in a strategic partnership between the two companies.
"Thompson & Knight is pleased to partner with Houston-based entrepreneurs who are building the innovation, services, and technological platforms of the very near future," says Mark M. Sloan, managing partner of Thompson & Knight, in a news release. "We will offer our experience in the issues common to startup businesses, including intellectual property, technology, corporate, labor, and other areas of counsel that will help further the goals of these pioneering companies."
The law firm will have an office in The Cannon's recently opened building in West Houston.
Solugen names president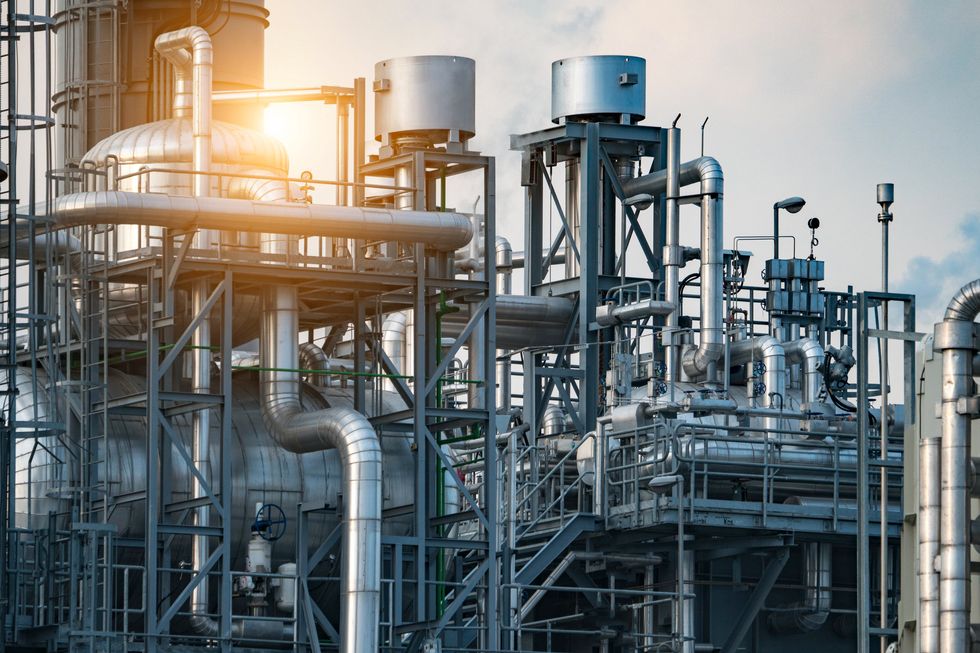 Getty Images
In May, Houston-based chemicals company, Solugen Inc., closed a $32 million round. Now, the company has put a portion of that money to work to hired the newest executive on the team. Jason Roberts, who has a decade of chemicals and oil and gas experience, has joined Solugen as president.
"What I found most compelling about Solugen was the company's quick successes and their overarching goal of decarbonizing the chemicals industry," says Roberts in a release. "The company's fundamental chemistry and technologies have created products that no one in the industry currently has. I am excited to join this young company's fast moving team at such a significant time in its history and look forward to helping scale their innovative products and services."