Overheard: Houston's energy sector welcomes Greentown Labs
Apr 26, 2021, 1:58 pm
Greentown Labs CEO Emily Reichert called on members of Houston's energy community to speak at Greentown Houston's grand opening. Photo by Lee Bond/Greentown Labs
Greentown Houston is officially open for business, and it's safe to say the energy innovation community is excited about it. The 40,000-square-foot space is expecting to move its inaugural 30 companies in throughout the summer.
The grand opening event, which was streamed online with an outdoor invite-only event, took place on Earth Day and featured speakers from across the energy sector. The speakers represented some of the almost 30 corporate partners Greentown Houston has announced.
Click here to read more about the grand opening and take a peek inside the facility.
Missed the discussion or just want a refresher on on the highlights? Here are some significant overheard moments from the Greentown Houston Grand Opening.
"Houston has all the necessary ingredients and it has momentum."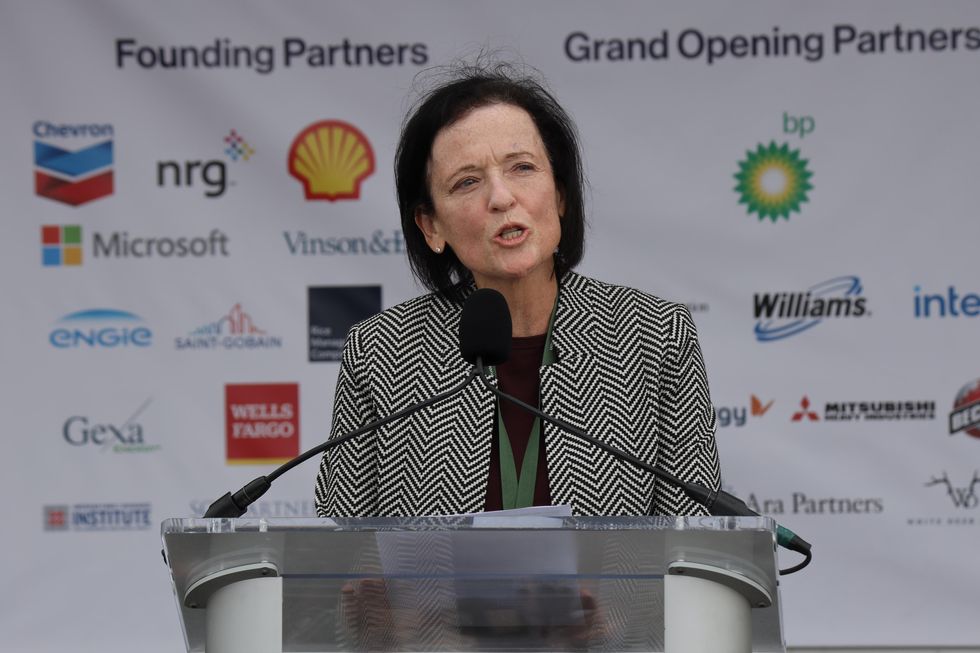 Photo by Lee Bond/Greentown Labs
— Barbara Burger, vice president of innovation at Chevron and president of Chevron Technology Ventures. "Let's celebrate. And then let's get busy."
"Houston, as the energy capital of the world, has a moral obligation to reduce carbon emissions."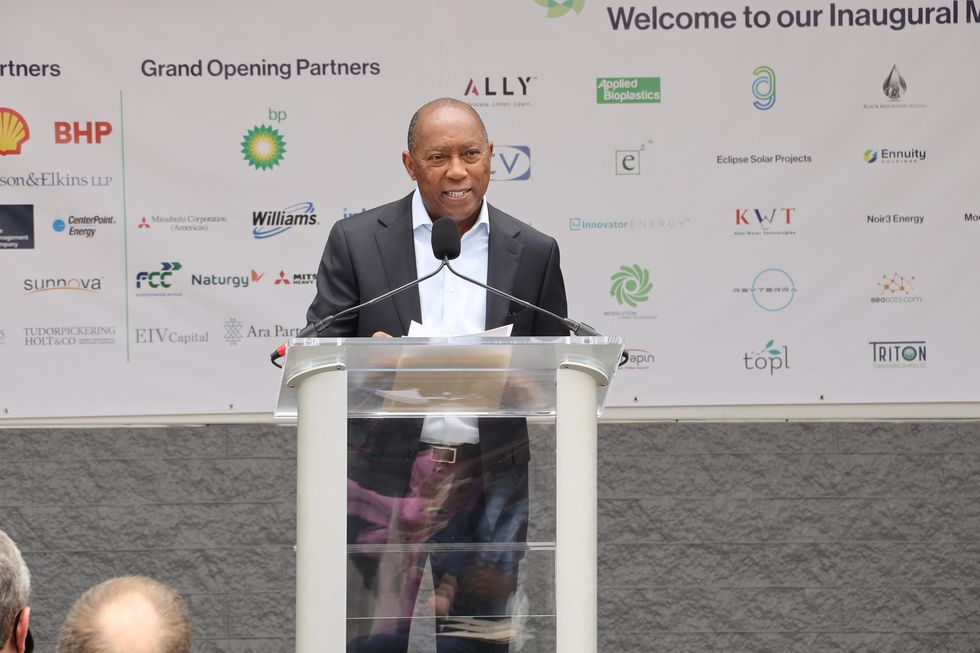 Photo by Lee Bond/Greentown Labs
— Mayor Sylvester Turner. "We need to invest in our innovation ecosystem and support the climatech and clean tech entrepreneurs who will be building Houston's new energy economy and creating the new jobs of tomorrow."
"Houston has the talent, know how, and can-do spirit to tackle the dual challenge of leading dual energy demand while aggressively lowering the carbon footprint."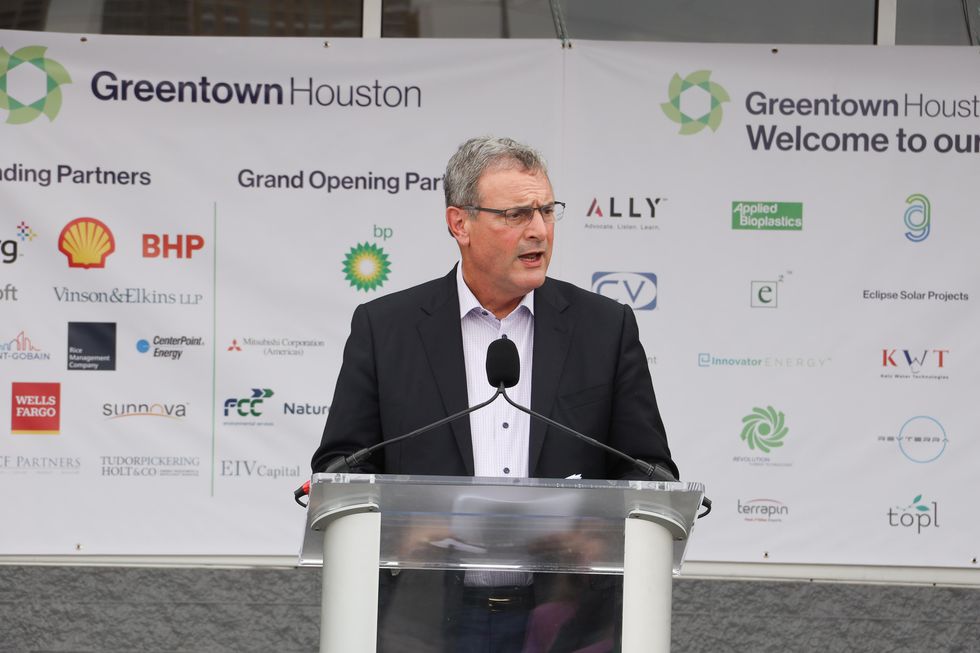 Photo by Lee Bond/Greentown Labs
— Bob Harvey, president and CEO of the Greater Houston Partnership.
"Houston must remain the center of the future energy industry, and today is an important step in restoring that."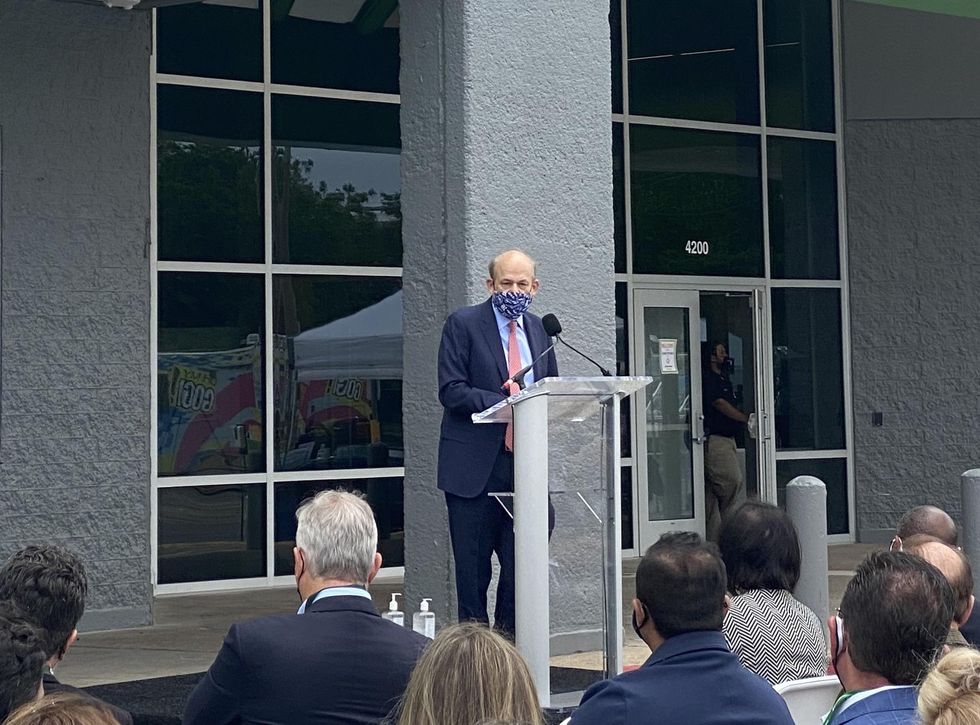 Photo by Natalie Harms/InnovationMap
— David Leebron, president of Rice University. "We look forward to our strong partnership."
"We can't solve climate change from the coasts. We need the whole United States to be engaged, and I'm bullish on Houston leading this transition for many reasons."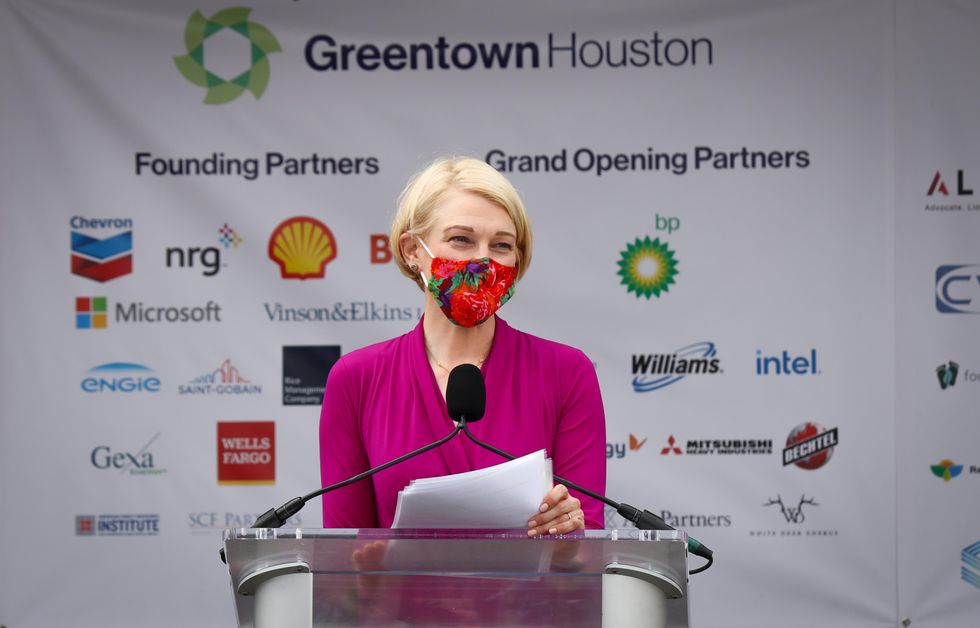 Photo by Lee Bond/Greentown Labs
— Emily Reichert, CEO of Greentown Labs. "Houston is home to world-leading energy organizations, incredible engineering strength, talent, and assets, that can, and frankly must, be redeployed to decarbonize resources."
"This is a city that does not stand still."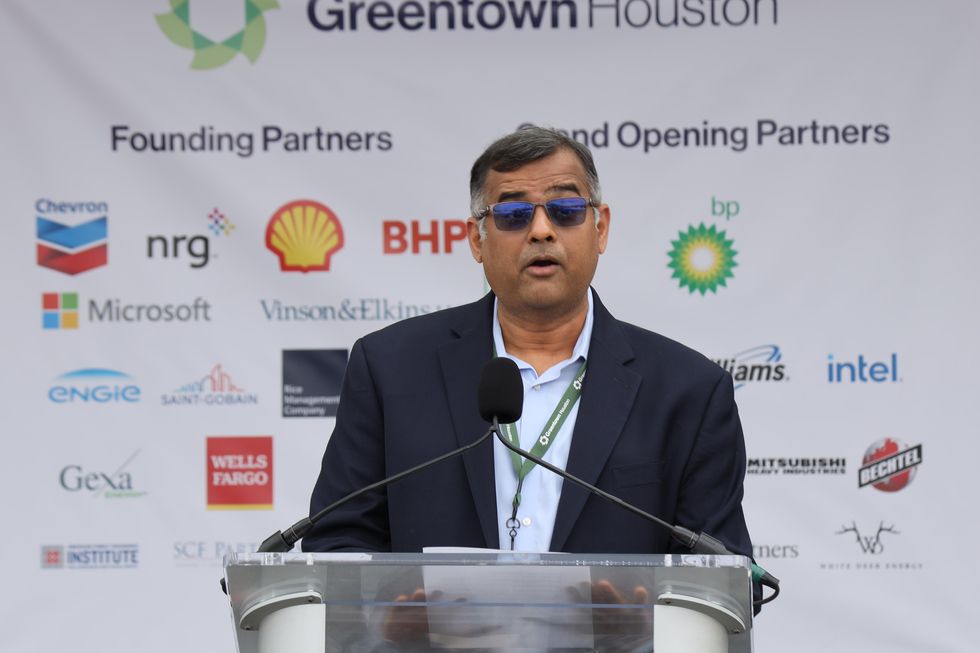 Photo by Lee Bond/Greentown Labs
— Ajay Mehta, General Manager of Shell. "At Shell, we have a mission to reach net zero emissions by 2050."
"For bp, partnering with Greentown Labs represents living our purpose to reimagine energy."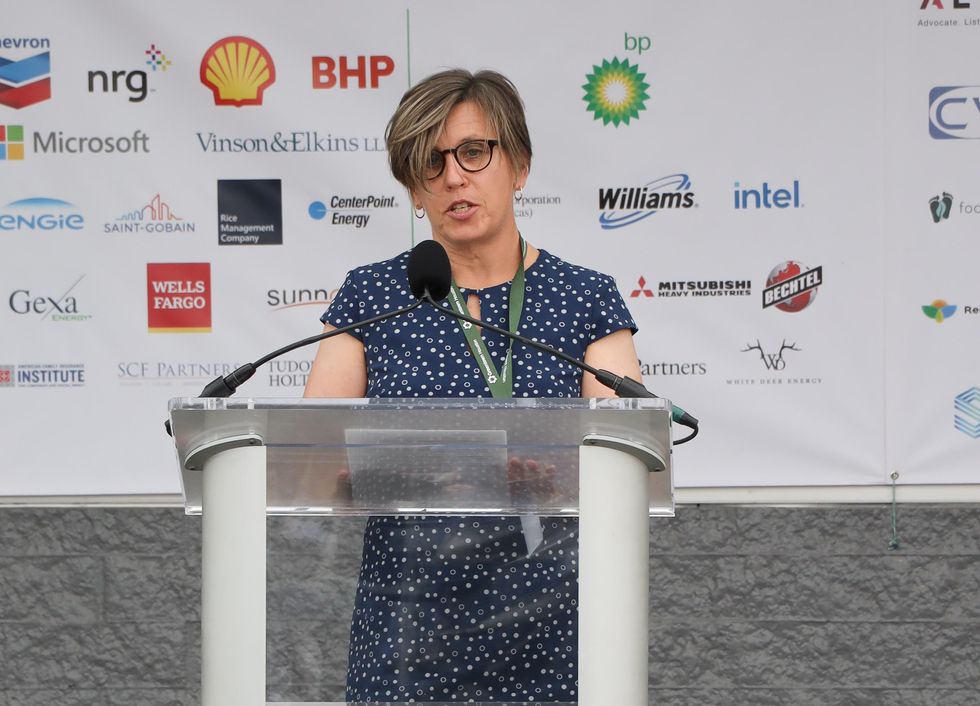 Photo by Lee Bond/Greentown Labs
— Jane Stricker, senior relationship manager, regions, cities and solutions at bp.
"Innovation is like oxygen, and it breathes life into hope and possibility. The work we are doing around the energy transition is hard and challenging, and frankly is going to take all of us."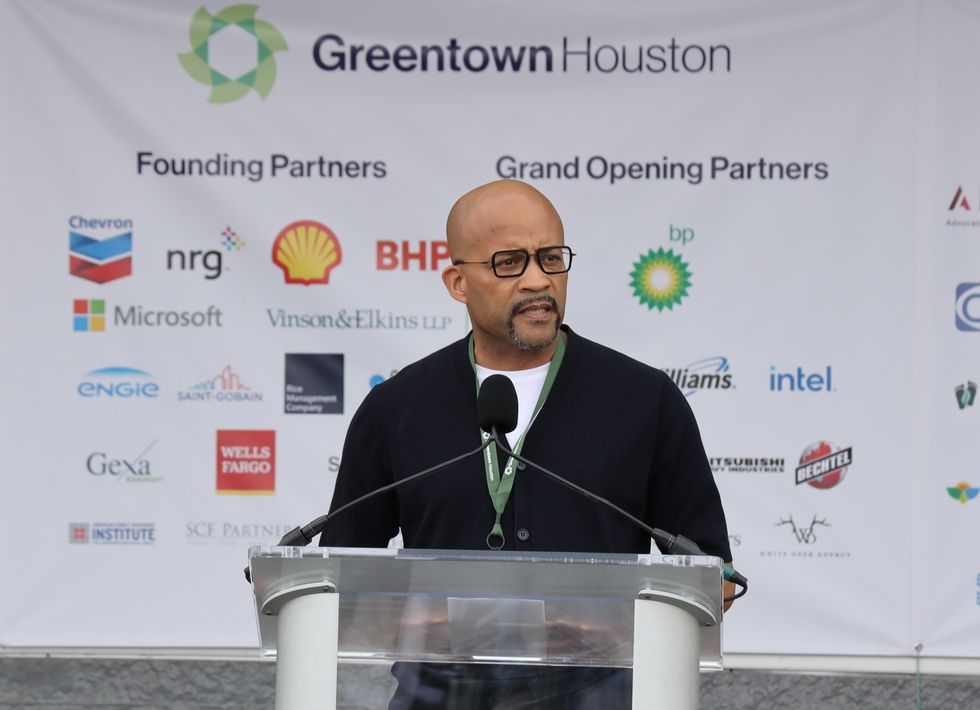 Photo by Lee Bond/Greentown Labs
— Darryl Willis, corporate vice president, energy industry, at Microsoft. "We think that the future is all about partnerships and platforms, and our mission is to help from Microsoft's vantage point to accelerate the energy transition and to help the city of Houston around its aspirations around the energy transition as well."
"We appreciate being part of not only maintaining Houston's position as the energy capital of the world but also establishing it as the energy transition capital of the world."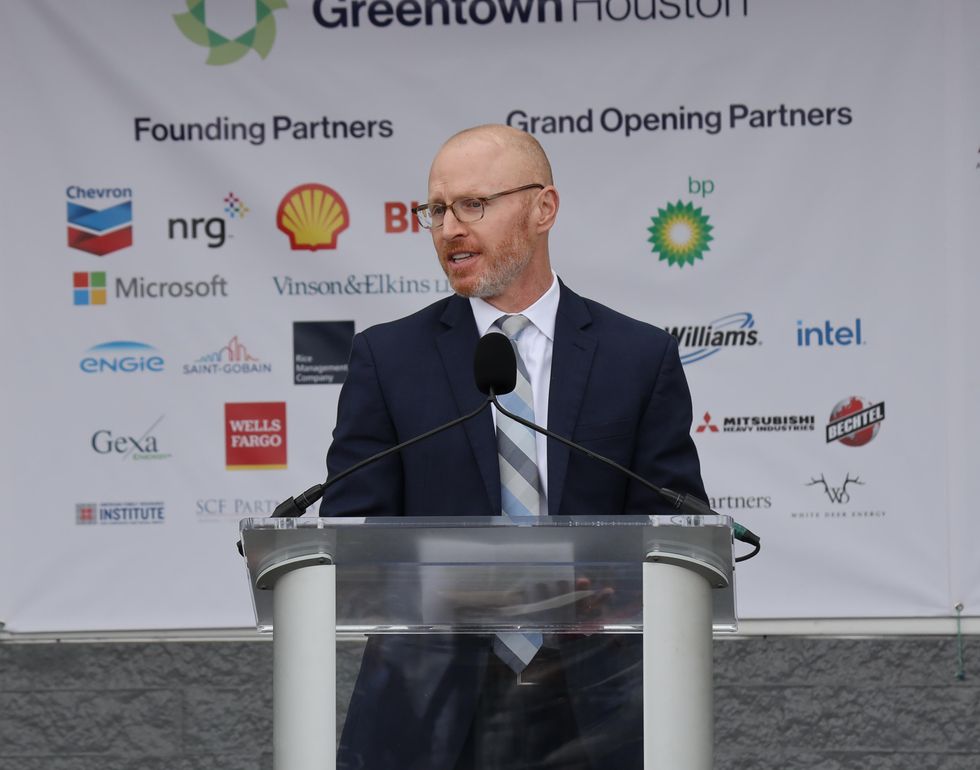 Photo by Lee Bond/Greentown Labs
— Scott Burns, vice president of retail innovation, customer experience, and market intelligence at NRG.
"[Greentown Houston] will provide this center of gravity for the energy community to come together and work toward the transition plan."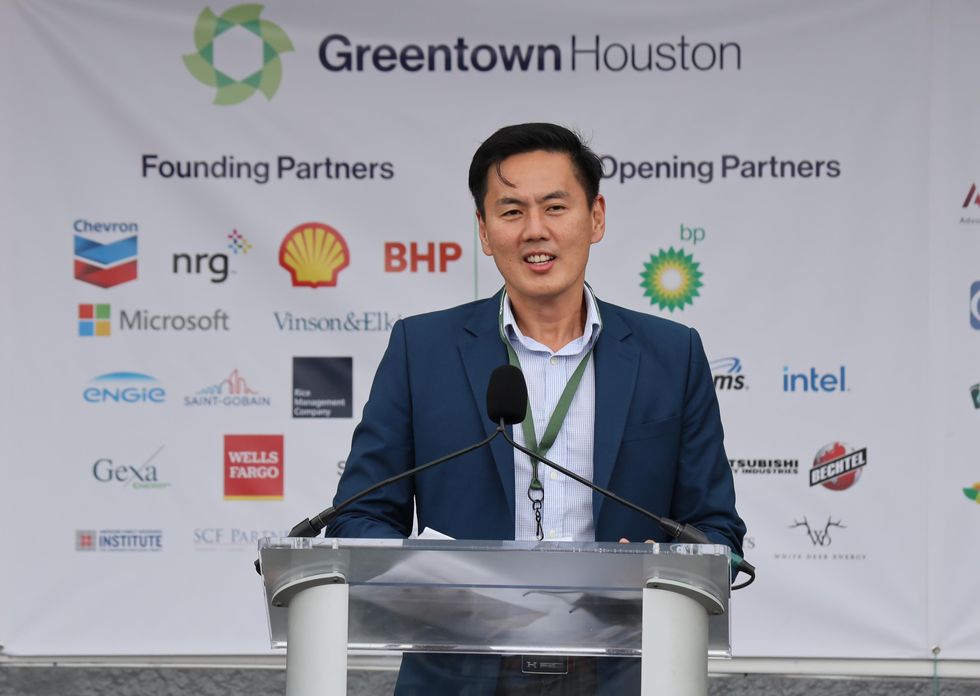 Photo by Lee Bond/Greentown Labs
— Tim Ong, head of innovation at BHP Petroleum. "