These are the latest COVID-19-focused research projects happening at Houston institutions
Aug 12, 2020, 1:33 pm
Free mental health care, local COVID-19 testing, and a new great to fund an ongoing study — here's your latest roundup of research news. Image via Getty Images
As Houston heads toward the end of summer with no major vaccine or treatment confirmed for COVID-19, local research institutions are still hard at work on various coronavirus-focused innovations.
Free mental health care, local COVID-19 testing, and a new great to fund an ongoing study — here's your latest roundup of research news.
Baylor College of Medicine genomics team to partner for local COVID-19 testing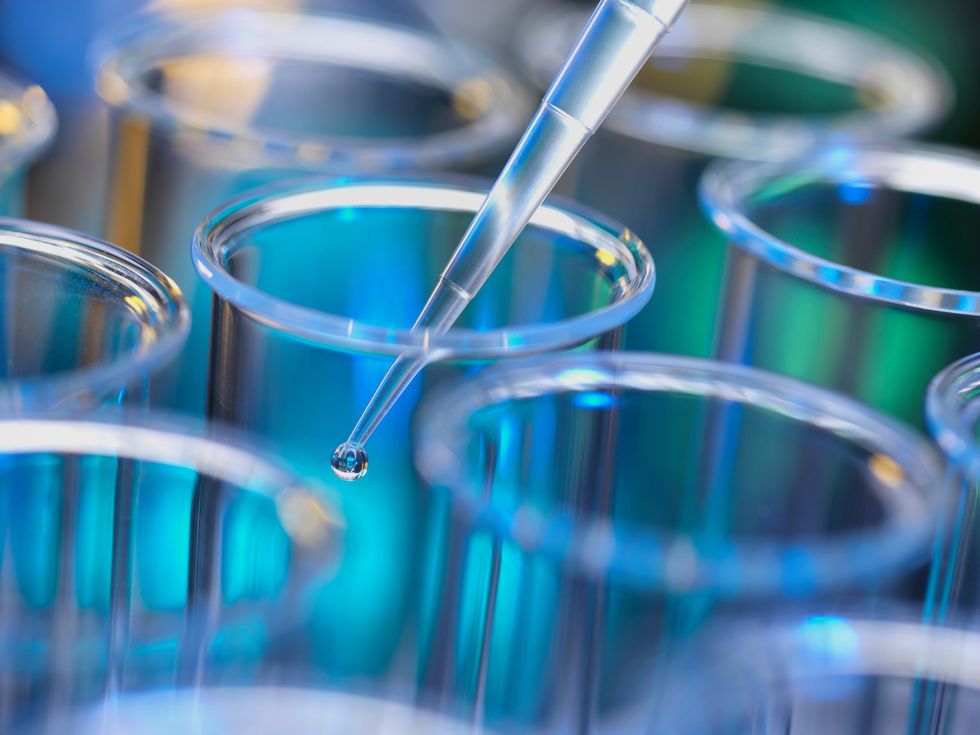 Houston millionaire to start biotech accelerator for companies focusing on regenerative medicine
Two departments at BCM are working with the county on COVID-19 testing. Getty Images
Two Baylor College of Medicine institutions have teamed up to aid in local COVID-19 testing. The Human Genome Sequencing Center and the Alkek Center for Metagenomics and Microbiome Research — under the leadership of BCM — are partnering with local public health departments to provide polymerase chain reaction testing of COVID-19 samples, according to a news release from BCM.
"We are pleased to work with the outstanding local government groups in this critical public health effort," says Dr. Richard Gibbs, director of the HGSC and Wofford Cain chair and professor of molecular and human genetics at Baylor, in the release. "We are proud of the tireless determination and expertise of our centers and college staff that enabled the rapid development of this robust testing capacity to serve the greater Houston community."
Baylor is among the testing providers for Harris County Public Health, and people can receive testing following a pre-screening questionnaire online.
"We are fortunate to have Baylor College of Medicine as a close partner during the COVID-19 pandemic," says Dr. Umair Shah, executive director of Harris County Public Health, in the release. "This is a challenging time for our community and as the need for increased testing capacity and getting results to residents faster has grown, Baylor has risen to the occasion. There are countless unsung heroes across Harris County who have stepped up to the plate during this pandemic and Baylor College of Medicine is one of them."

COVID-19 testing samples are collected from testing sites and delivered to the Alkek Center. After isolating the virus, genomic material is extracted and sent to the HGSC to quantitative reverse transcription PCR testing. Should the sample's RNA sequence match the virus, then it is positive for COVID-19. The sequencing must test positive three times to be considered overall positive.
Results are returned within 48 hours, and the lab has a capacity of more than 1,000 samples a day. Since May, the team has tested over 30,000 samples.
"We knew we had all the pieces to stand up a testing center fast – large scale clinical sequencing, experts in virology and molecular biology, and a secure way to return results to patients," says Ginger Metcalf, Human Genome Sequencing Center Director of Project Development, in the release. "We are also fortunate to have such great partners at Harris County Public Health, who have done an amazing job of gathering, tracking and delivering samples, especially for the most at-risk members of our community."
National Science Foundation renews Rice University funding amid pandemic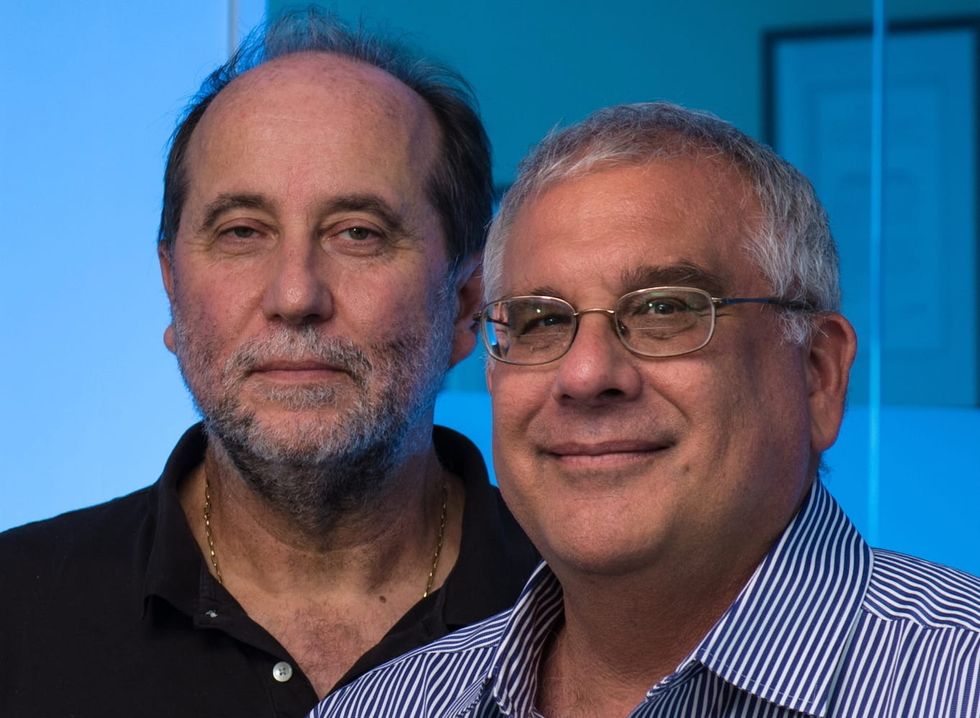 José Onuchic (left) and Peter Wolynes are co-directors of the Center for Theoretical Biological Physics at Rice University. Photo by Jeff Fitlow/Rice University
Rice University's Center for Theoretical Biological Physics has been granted a five-year extension from the National Science Foundation. The grant for $12.9 million will aid in continuing the CTBP's work at the intersection of biology and physics.
The center — which was founded in 2001 at the University of California, San Diego, before moving to Rice in 2011 — is led by Peter Wolynes and José Onuchic.
"We have four major areas at the center," Onuchic says in a news release. "The first is in chromatin theory and modeling, developing the underlying mathematical theory to explain the nucleus of the cell — what Peter calls the 'new nuclear physics.' The second is to test ideas based on the data being created by experimentalists. The third is to understand information processing by gene networks in general, with some applications related to metabolism in cancer. The fourth is to study the cytoskeleton and molecular motors. And the synergy between all of these areas is very important."
Onuchic adds that an upcoming donation of a supercomputer by AMDwill help the center's ongoing research into COVID-19 and four institutions — Rice, Northeastern, Baylor College of Medicine and the University of Houston — are working collaboratively on the study,
"We're all set to move on doing major COVID-related molecular simulations on day one," he says in the release. "The full functioning of a center requires a synergy of participation. Rice is the main player with people from multiple departments, but Baylor, Northeastern and Houston play critical roles."
University of Houston offers free mental health therapy for restaurant workers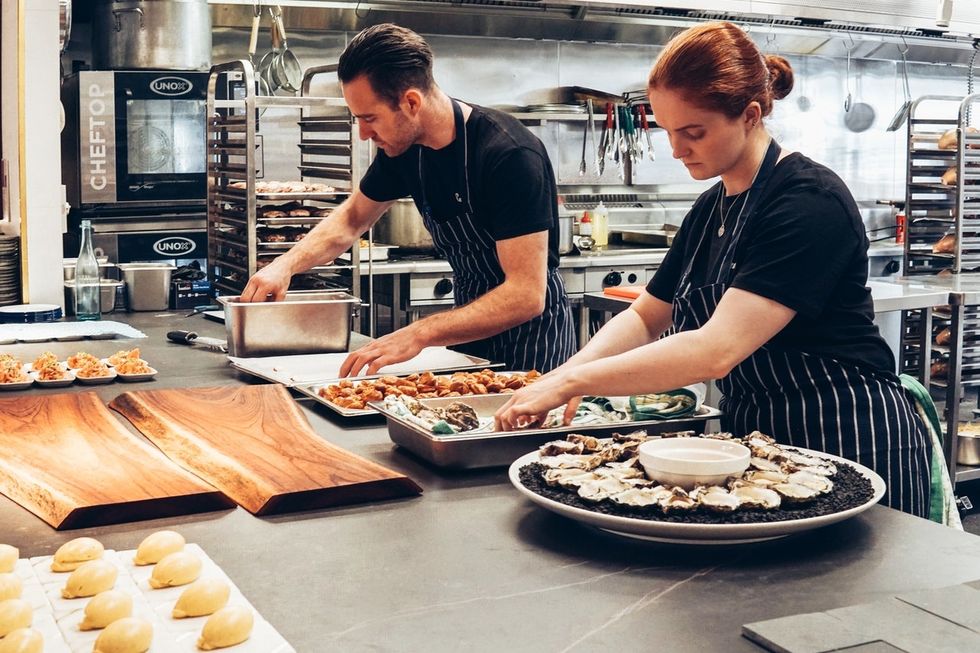 Texas restaurant workers can get free mental health care from a UH initiative. Photo via Elle Hughes/Pexels
Through a collaboration with Southern Smoke and Mental Health America of Greater Houston, the University of Houston Clinical Psychology program launched a a free mental health care program for Texas-based food and beverage employees and their children.
"During normal times this is a high stress industry where people work very hard in environments where they are just blowing and going all the time," says John P. Vincent, professor of psychology and director of the UH Center for Forensic Psychology, in a news release.
The program has 14 graduate students who converse with a total of 30 patients and meet weekly with supervisors at UH.
"This opportunity allows our clinical program to reach people in the community who usually don't have access to mental health services," says Carla Sharp, professor of psychology and director of clinical training, in the release.
For restaurant industry workers looking for help and care, they can visit the Mental Health Services page on Southern Smoke's website.
According to Vincent, this is just the beginning.
"We're discussing it," says Vincent in the release. "But as far as I'm concerned it can just keep going and going."