Dec. 13, 2021 02:16PM EST
Sesh Coworking's new space is 10 times as big as its previous location. Photo courtesy of Sesh
A Houston startup with an inclusive approach to coworking has announced where its new location will be and plans to open in its first phase in the new year.
Sesh Coworking , which bills itself as the first female-centered and LGBTQ+-affirming coworking space, has announced its new 20,000-square-foot space at 2808 Caroline St, Suite 100 and 201. The team is all hands on deck to move over the next few weeks and formally beginning operating in the Midtown location in January 2022.

The two-story space is about ten times the size of its original location, which opened in February of 2020 . Current and new tenants will move into the space's second floor in January while the first floor, the larger of the two floors, completes construction.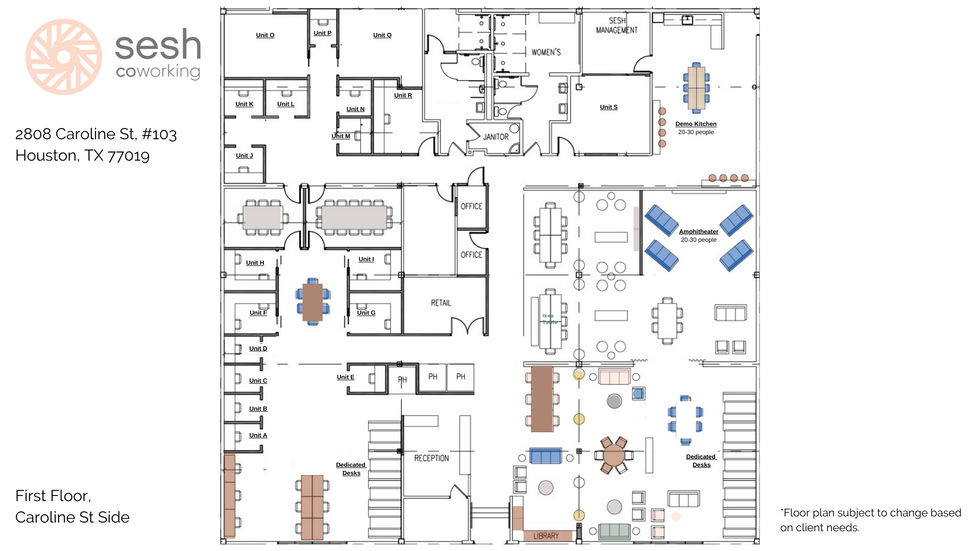 The new space will open in two phases. Image courtesy of Sesh
"Being able to grow our community at our beautiful original location in Montrose through the pandemic is a testament to the grit and resilience of Houstonians. We are so honored and grateful to be a part of their journey," says Maggie Segrich, founder of Sesh Coworking. "We are excited that our new location in Midtown, near the Innovation District, will provide more Houstonians with the workspace and support they need."
The new location has hassle-free parking in a walkable part of town. In terms of layout, Sesh plans to have 25 offices, three conference rooms, four phone booths, an amphitheater, library, demo kitchen, pop-up retail shop, locker room with showers, and interactive art installations. A huge new perk of the space: 24/7 access for members.

"We plan to offer a robust calendar of programming featuring community partners such as networking events, lunch and learns, breakfast clubs, cooking classes, book clubs, business development and more," the founders tell InnovationMap.
According to Sesh, membership pricing will remain at the current rate of $199 per month, but individuals will now be able to opt into private offices starting at $789 per month for space that can accommodate teams of up to 15 people.
Sesh worked with real estate developer, The Deal Co, to customize the space in order to best meet the needs of its dynamic female and LGBTQ+ members. The new location was funded in part by a crowdfunding campaign , which raised $40,000, which represented the company's goal. Sesh also received grant funds from the TWU Center for Women Entrepreneurs , an organization aiming to help women grow into successful business owners.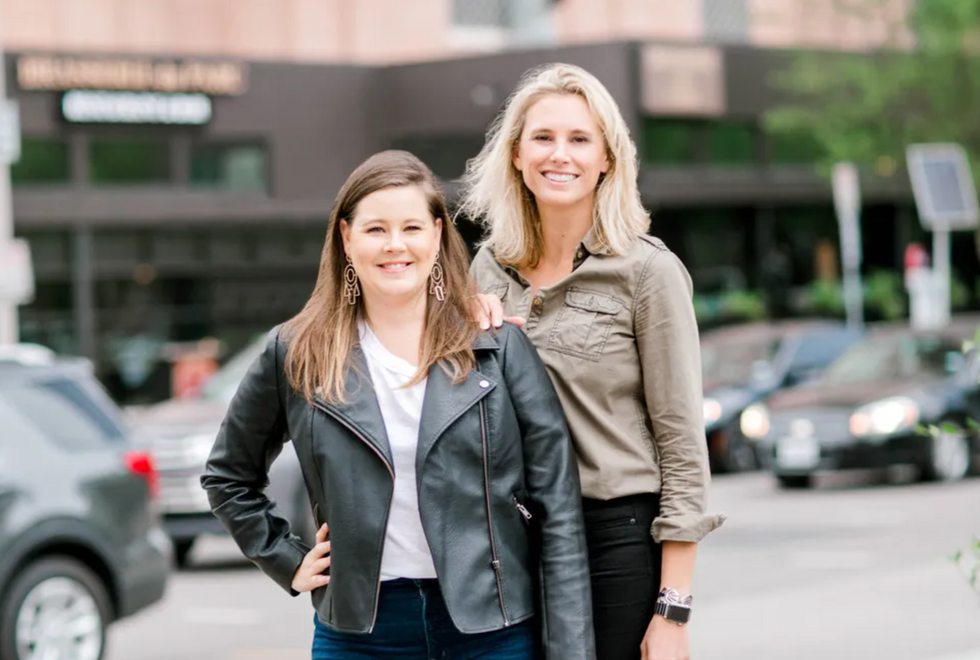 Founders Maggie Segrich (right) opened Sesh with Meredith Wheeler in 2020. Photo courtesy of Sesh