Houston coworking company launches crowdfund to move to bigger space
Sep 16, 2021, 10:53 am
Sesh Coworking has outgrown its space in Montrose. Photo courtesy of Sesh
A Houston coworking community that's founded by women and for women has announced it's ready to move into a bigger space.
Sesh Coworking, which opened early 2020 by Meredith Wheeler and Maggie Segrich, has launched a crowdfunding campaign to fuel its move into a new space to support its growing membership. The campaign is as unique as the company is itself. Coworkers can commit to offices or desks at a 25 percent discount for six-month prepaid membership, but Sesh tapped fellow Houston companies to add in other perks for crowdfund contributors.
"We're very fortunate to have local businesses who believe in Sesh and our mission," Segrich tells InnovationMap, explaining that these businesses have contributed special products and experiences like a two-hour portrait session, chocolate boxes, jewelry and more. "Realistically, we know not everyone needs coworking, but we realize some may want to show their support and we have other opportunities."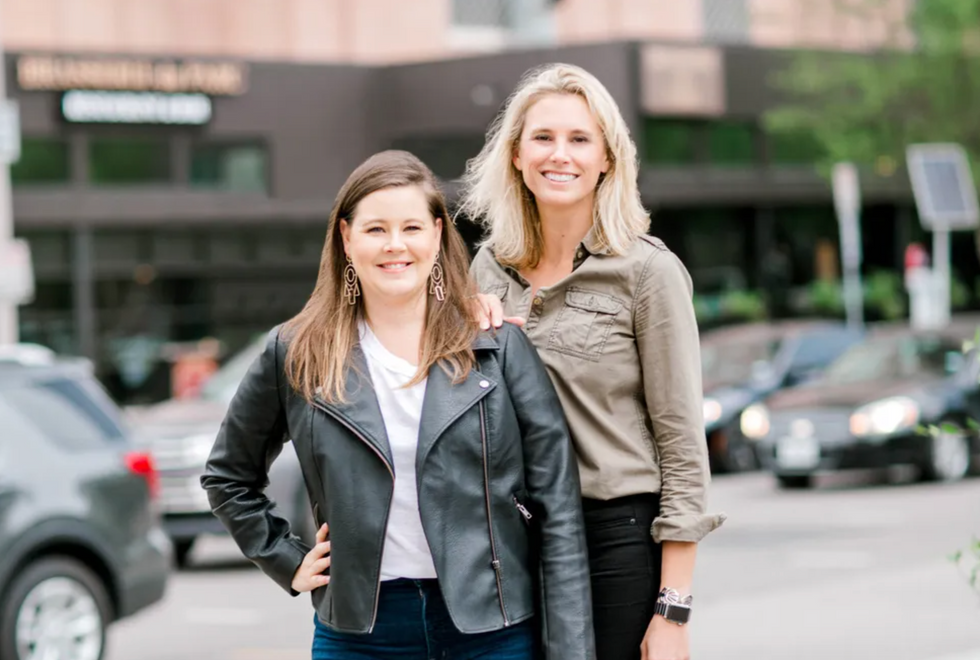 Meredith Wheeler and Maggie Segrich founded Sesh Coworking after years of working from home and feeling the need for a community. Photo courtesy of Sesh
Investors can also snag like Sesh's Houston is Dope AF T-shirts ($35) and naming rights to their plants ($50), phone booths ($1,500) and conference rooms ($10,000). As of publication, Sesh has already raised $11,047 of their $40,000 goal.
The new coworking space is set to be in Midtown, but Sesh hasn't yet announced the specific location. The plan is to open to members at the beginning of 2022. The move will allow Sesh to offer private offices and dedicated desks, as well as other amenities members are looking for.
"These last 18 months have provided us plenty of opportunities to listen and learn from our community which means we have new amenities that we can provide them," Segrich says. "The new location will continue to provide Houstonians the spaces they need to feel inspired, energized, connected, and supported. Our goal is to make sure we provide our community with the space and tools they need to grow and succeed."

Opening right ahead of the pandemic, Sesh Coworking has cultivated an involved and collaborative community at a time when entrepreneurs and small business owners needed community more than ever. But, even outside of the pandemic, Segrich says this was always their plan.
"Sesh never set out to be like other coworking spaces," she says. "We are on a mission to create a work space that isn't just four walls and a door. We began in 2017 by building our community first through pop-ups and then with our current space in Montrose. This new space carries on that tradition and mission of putting community first."
Sesh's current space features a pinkie promise mural so unique and special to the members — but don't worry. Segrich says they are working again with Houston artist Amy Malkan to create a new and improved version of it for the new space.