First female-focused coworking space opens in Houston
Feb 7, 2020, 10:43 am
Sesh Coworking is committed to providing quality coworking space for women and by women. Photo courtesy of Sesh
For so long, women have been influenced on how to behave professionally at work and expected to leave home life at home. But two female entrepreneurs are flipping the switch on that way of thinking with their new coworking space.
"We as women show up in our work lives as a whole person. We don't compartmentalize and forget about all the other things happening in our lives," says Meredith Wheeler, co-founder and chief creative officer of Sesh Coworking. "We wanted a space that reflected that and embraced it."
Sesh officially opened its doors this week at its new 2,000-square-foot space in Montrose (1210 W Clay St #18). Wheeler co-founded the company with Maggie Segrich after hosting coffee and coworking meetups for women around Houston for over two years.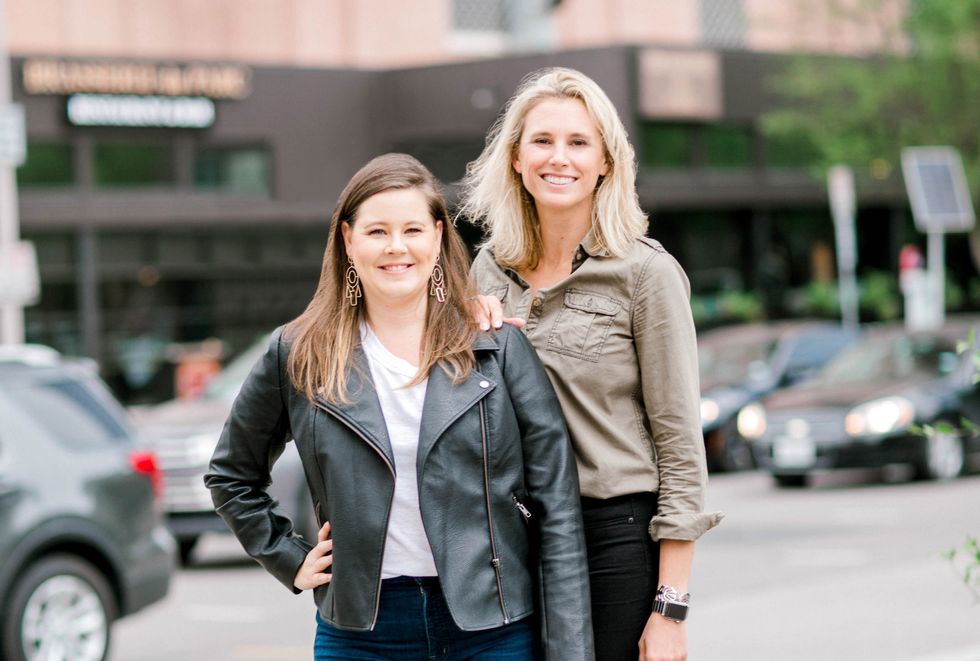 Meredith Wheeler and Maggie Segrich founded Sesh Coworking after years of working from home and feeling the need for a community. Photo courtesy of Sesh
Segrich, who has been a jewelry designer based in New York then Houston, and Wheeler each have a story of working from home and feeling a lack of community. Through the coffee and coworking sessions, the duo realized they weren't alone.

"There has been, in the last four to five years, this rally cry for women to come together and to feel that sense of community, whether that's as mothers, runners, in a gym, entrepreneurs, artists, and makers," says Segrich. "So, for me, starting Sesh is kind of like giving women that space and opportunity to let their guard down, and feel like they can be their actual selves."
While Sesh is open to all, the structure and style of the space is different from other coworking offices. For Wheeler, that's by design. She remembers living in California and checking out a coworking space that had a "bro culture," and while she loved the idea of coworking, she didn't join that space. However, it planted a seed in her, she says.
"We come at the creation of this space and the running of this community from the female experience," Wheeler tells InnovationMap. "Most coworking spaces, when they are run only by men, it's natural that they are coming from their perspective and experience."
Last fall, Sesh hosted a pop-up coworking space in Downtown for nine days. They put on multiple events a day — from career focused to wellness — as a bit of a sample of what they planned for their permanent space. It was stressful and fast moving, but it showed the women what their potential membership wanted.
"Flexibility is kind of the name of the game right now," Wheeler says.
In their permanent space, Sesh plans to offer programming around business career and fitness and wellness, including daily kid-friendly hours.
The office space itself, which was designed by Blue Water Studio's Kimberly Phipps-Nichol, is rentable for events, and members can join and pay monthly or buy packs of day passes. The space features desks and couches, plus a full bathroom with a shower and lockers that are rentable. There is also a meeting room and wellness space that are able to be rented by members.
"We're re-writing the playbook on what your work experience should be," Wheeler says.