These 3 Houston-area researchers receive millions in grants for ongoing innovation projects
Jul 24, 2020, 1:43 pm
Three health and tech research projects coming out of the Houston area have received grants to continue their work. Getty Images
Money makes the world go 'round, and that's certainly the case with research projects. Grants are what drives research at academic institutions across the country and fuel the next great innovations.
These three projects coming out of Houston-area universities were all granted multimillion-dollar sums in order to continue their health tech, cancer-prevention, and even electric vehicle battery research projects,
University of Houston's $3.2 million grant for its next-generation micro CT scan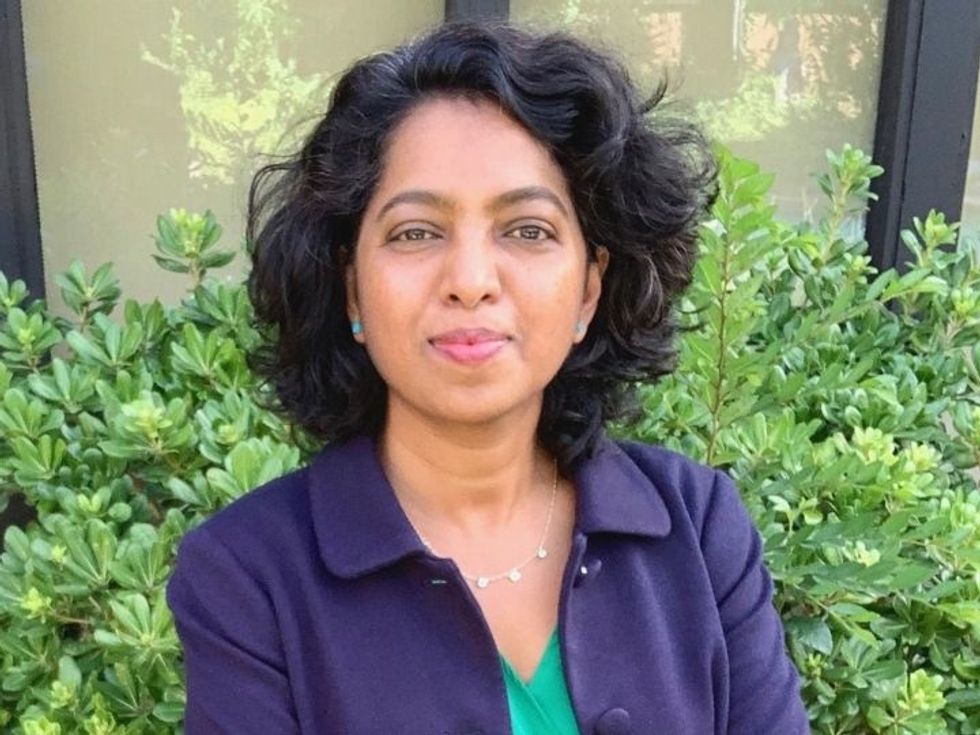 Associate professor of physics Mini Das developed a better way to approach CT scans. Photo via uh.edu
In an effort to improve imaging and lower radiation, Mini Das, associate professor of physics at the University of Houston, is moving the needle on introducing the next generation of micro computed tomography (CT) imaging. Das recently received a five-year, $3.2 million grant from the National Institute of Biomedical Imaging and Bioengineering to help move along her work in this field.
"This has the potential to transform the landscape of micro-CT imaging," says Das in a news release.
Das is responsible for developing the theory, instrumentation and algorithms for spectral phase-contrast imaging (PCI) that allows for lower radiation with higher image details, according to the release.
"Current X-ray and CT systems have inherent contrast limitations and dense tissue and cancer can often look similar. Even if you increase the radiation dose, there is a limit to what you can see. In addition, image noise becomes significant when increasing resolution to see fine details, often desirable when scanning small objects," says Das.
Rice University researcher's $2.4 million grant to advance on car batteries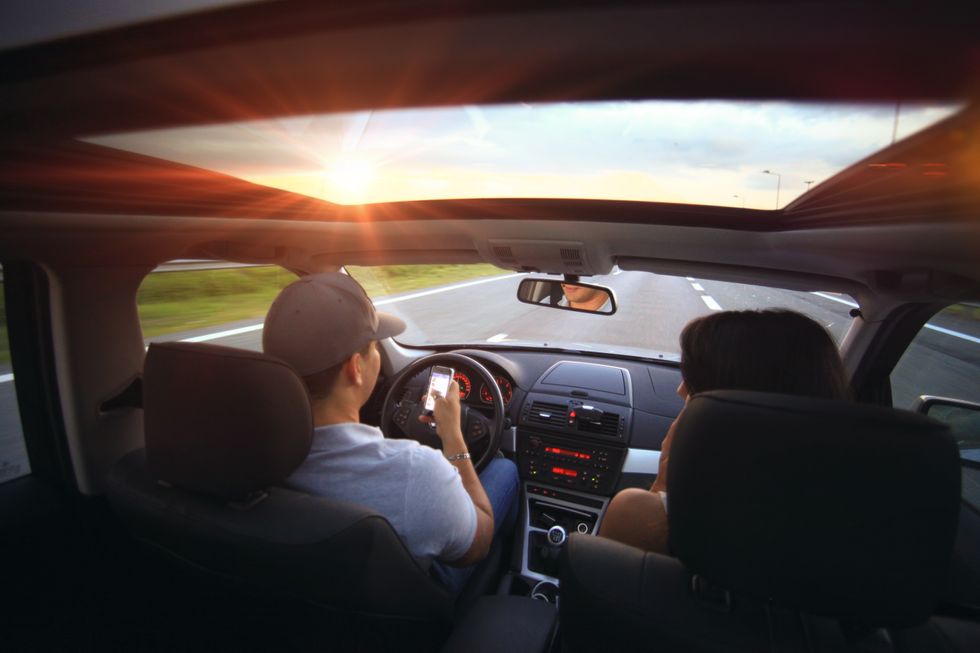 This company's machine learning programs are making driving in Houston safer — and cheaper
A Rice University scientist is looking to optimize car batteries. Pexels
A Rice University scientist is working toward improving batteries for electric vehicles. Materials scientist Ming Tang and his colleagues — backed by a $2.4 million grant from the United States Advanced Battery Consortium — are working on a project led by Worcester Polytechnic Institute (WPI) in Massachusetts, which will run for 36 months and will focus on low-cost and fast-charging batteries.
"Traditional battery electrodes are prepared by the slurry casting method and usually have uniform porosity throughout the electrode thickness," says Tang, an assistant professor of materials science and nanoengineering, in a news release. "However, our earlier modeling study shows that an electrode could have better rate performance by having two or more layers with different porosities.
"Now with the Missouri University of Science and Technology and WPI developing a new dry printing method for battery electrode fabrication, such layered electrodes can be manufactured relatively easily," he said. Tang's group will use modeling to optimize the structural parameters of multilayer electrodes to guide their fabrication.
The academics will also work with a manufacturer, Microvast, that will assemble large-format pouch cells using layered electrodes and evaluate the electrochemical performance against the program goals, according to the release.
"The public/private partnership is critical to steer the research performed at universities," Tang says. "It helps us understand what matters most to commercial applications and what gaps remain between what we have and what is needed by the market. It also provides valuable feedback and gives the project access to the state-of-the-art commercial battery fabrication and testing capabilities."
Texas A&M faculty member's $5 million grant for cancer research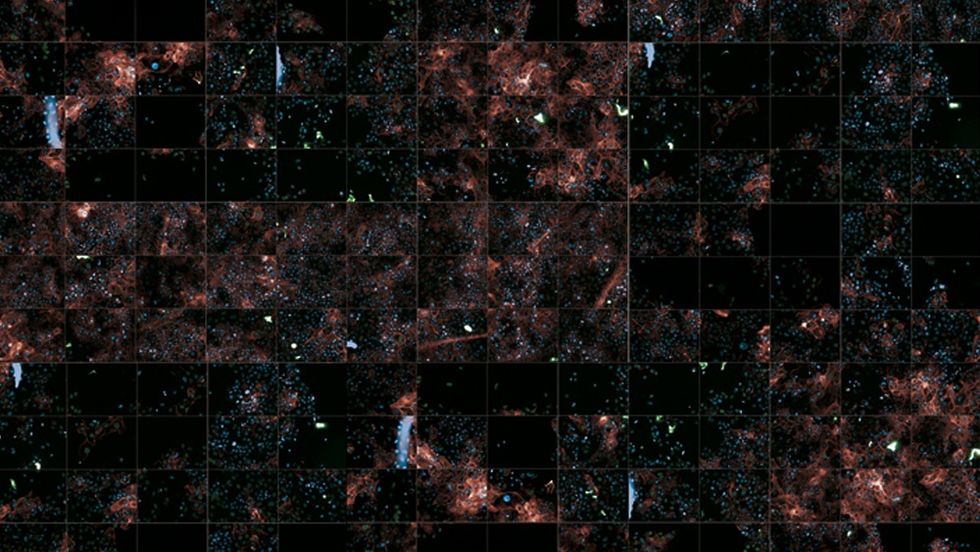 Tanmay Lele of Texas A&M University is looking at how cells react to mechanical forces in cancer. Photo via tamu.edu
Tanmay Lele, a new faculty member in Texas A&M University's Department of Biomedical Engineering, received a $5 million Recruitment of Established Investigators grant from the Cancer Prevention and Research Institute of Texas (CPRIT) in May to research how cancer progresses.
More specifically, Lele's research focuses on mechanobiology and how cells sense external mechanical forces as well as how they generate mechanical forces, and how these mechanical forces impact cell function, according to a news release from A&M.
"The nuclei in normal tissue have smooth surfaces, but over time the surfaces of cancer nuclei become irregular in shape," Lele says in the release. "Now, why? Nobody really knows. We're still at the tip of the iceberg at trying to figure this problem out. But nuclear abnormalities are ubiquitous and occur in all kinds of cancers — breast, prostate and lung cancers."

Lele will work from two laboratories — one in College Station and one in the Texas A&M Health Science Center's Institute of Biosciences & Technology in Houston. THe will collaborate with Dr. Michael Mancini and Dr. Fabio Stossi from Baylor College of Medicine.
"Like any other basic field, we are trying to make discoveries with the hope that they will have long-term impacts on human health," Lele says.