Oct. 07, 2021 10:55AM EST
Here's some local Houston startup news you may have missed. Photo by Zview/Getty Images
Houston startups across industries have been moving and shaking these past few weeks, and there's a chance you may have missed some of these Houston innovation stories.
In this roundup of short stories within Houston innovation, two Houston-based e-commerce startups announce big news, a tech company pitches abroad, and more.

Houston industrial e-commerce startup expands into the construction industry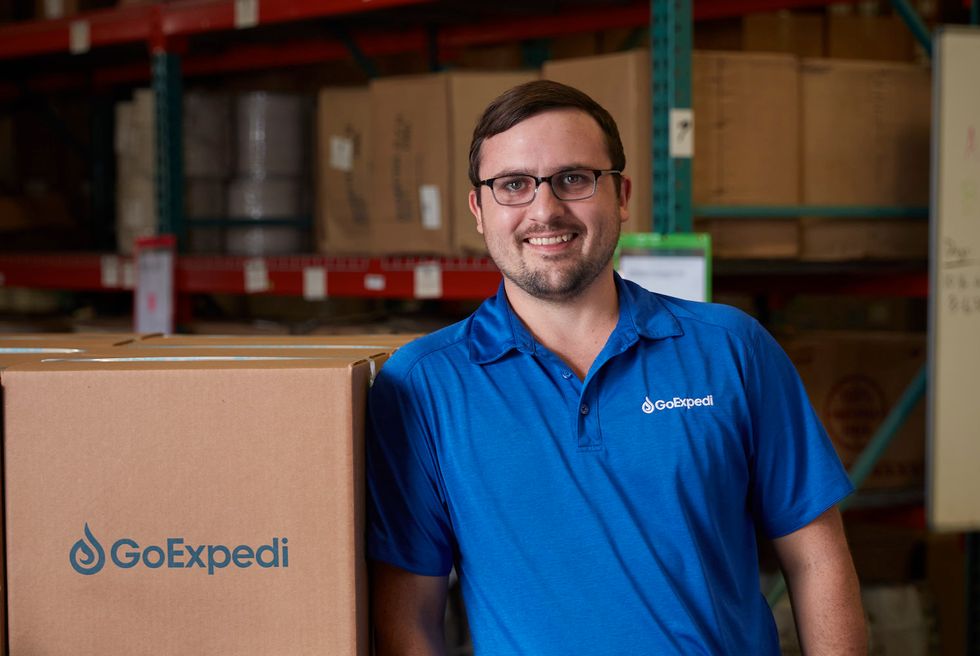 Houston-based GoExpedi has expanded its business. Photo by Colt Melrose for GoExpedi
GoExpedi, an end-to-end digital supply chain and data analytics company with solutions within procurement and delivery of maintenance, repair, and operations products for heavy industries, announced it has expanded into the commercial construction space.
Builders partnering with GoExpedi now have access to more than 200,000 critical parts and supplies, according to a news release from the company.

"Access to needed tools and materials in construction is already a challenge in today's supply chain environment," says GoExpedi CEO Tim Neal in the release. "Expanding into commercial construction is a natural extension of our capabilities as we already provide significant operational and cost value with our digital platform across similar heavy sectors. We're quickly ramping up the number of construction groups we're working with, giving them a better way to plan for and order materials to help avoid costly building delays."
GoExpedi raised a $25 million series C round in 2020 and is deploying these funds as the company grows. Earlier this year, the startup opened a new industrial and energy MRO warehouse in Pittsburgh, Pennsylvania
UH business college snags prestigious grant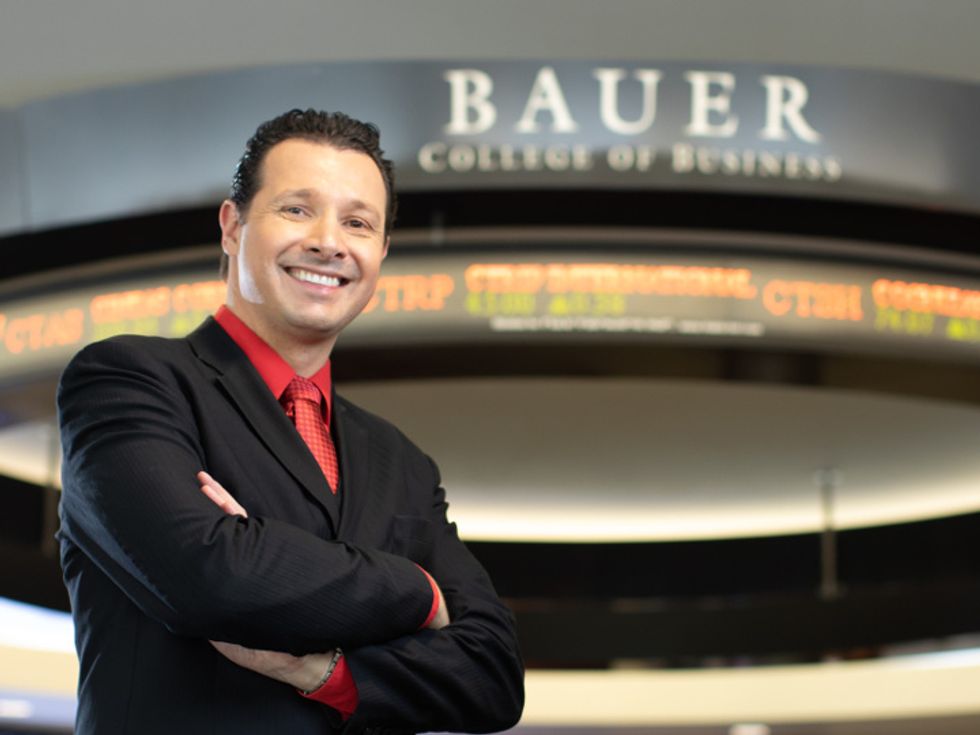 Dean​ Paul Pavlou leads the University of Houston's Bauer College of Business.
The University of Houston's C. T. Bauer College of Business is partnering with Texas A&M University and Temple University to develop and implement an energy risk tracking and alert system in Houston and San Antonio. The research project recently received $1.5 million in grant funding from the National Science Foundation. The grant is part of the Smart and Connected Communities program.
"Advanced Learning for Energy Risk Tracking" (ALERT) is designed to prevent and mitigate costly and potentially devastating electricity outages — such as the 2021 winter storm — according to a news release from UH. Bauer College Dean and Cullen Distinguished Chair Professor Paul A. Pavlou is one of co-investigators.
"If there is one positive outcome of the winter storm, it certainly created an awareness for many people that we need to invest more in intelligent systems that can minimize the huge costs and negative impacts that electricity outages can have on people and local communities," he says in the release. "The idea of this research is to create a data-driven system to reduce, predict, and mitigate costly power outages, especially in traditionally disadvantaged communities that usually suffer the most from power outages."
The ALERT system depends on data generated by utilities, city and county governments, school districts and others, enabling preemptive repairs and allowing officials to react more quickly in the event of unforeseen outages, per the release, and a test version of the resource may begin operating in San Antonio as soon as 2022, followed by a trial in Houston.
"It's a technologically very advanced solution, but the beauty of it is that we are working with local communities to acquire the data, to enhance the system and also feed the data back to the community to actually minimize the impact on the people who suffer most from power outages," Pavlou says in the release.
Houston health tech company receives new investment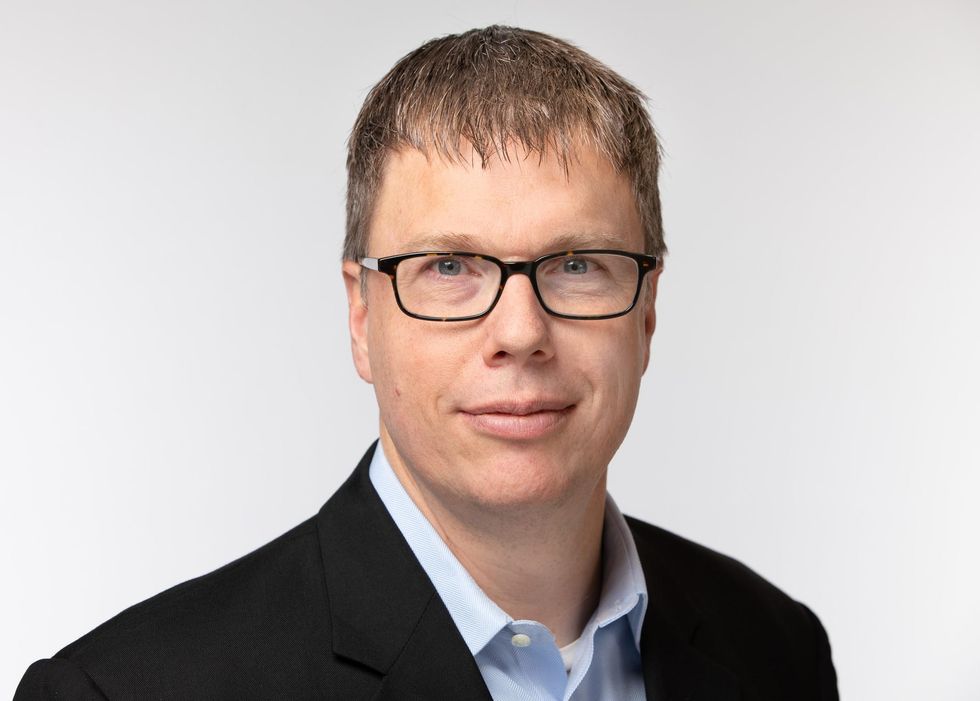 Dan Purvis, CEO of Velentium
A Houston company has fresh funding. Photo courtesy of Velentium
Velentium has announced a growth recapitalization in partnership with Connecticut-based Great Point Partners. Houston-based Velentium is an engineering firm specializing in the design and manufacturing of therapeutic and diagnostic active medical devices, and GPP is a leading health care investment firm. The new investment allows Velentium to scale national operations.
"When Great Point reached out to us earlier this year, we were immediately impressed with their deep knowledge of our market and track record building businesses," says Dan Purvis, CEO of Velentium, in a news release. "We continue to build an organization that improves the lives of people and families by helping to bring transformative medical devices to market, and Great Point is uniquely positioned to enable us to do that at an even larger scale. Today, we are starting a new chapter and taking a crucial step in realizing our dream of having 1,000 families as part of our organization."
Velentium was created to advance the next breakthrough medical device technology — all within the same company. Innovators and inventors don't have to go through the processes — from cybersecurity to manufacturing — by themselves.
"Our dream from day one was to create a one-stop shop here in Houston where new startups with IP can come to us and know that start to finish they would have their commercial device ready for approval with the FDA and that we were going to handle everything," Purvis previously told InnovationMap.
With GPP's investment, Velentium is equipped to augment its end-to-end solutions and its nearshore and offshore manufacturing capabilities, per the release.
"Velentium has played a pivotal role in the development of groundbreaking neuromodulation devices that have led to important medical technology advancements," says GPP Managing Director Adam Dolder in the release. "We look forward to being partners with Dan, Tim and the entire team and helping them to achieve their goals for the company."
Houston startup tapped for European pitch competition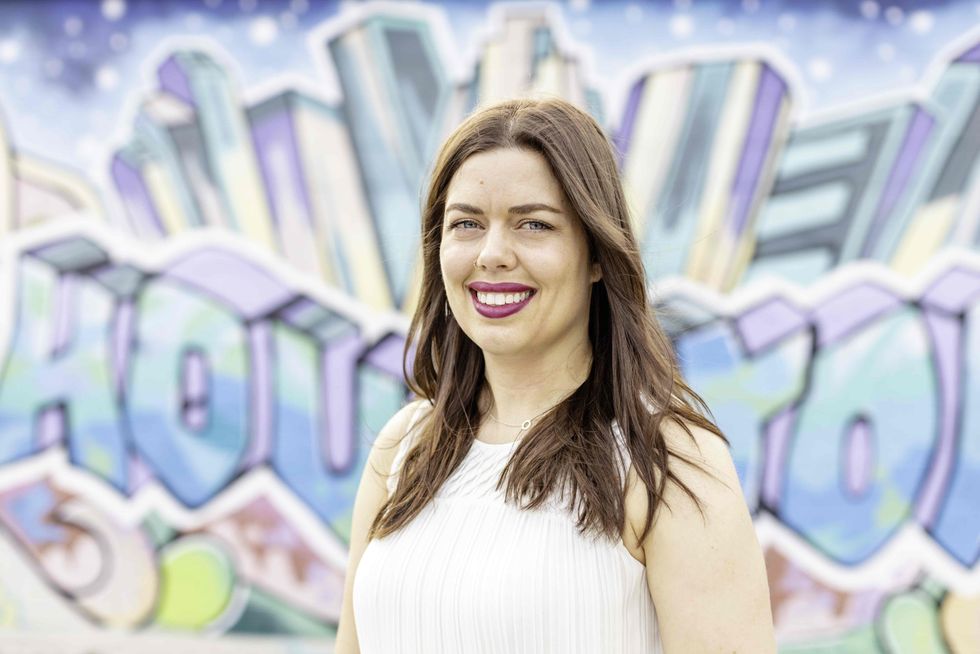 Jessica Reitmeier, is the co-founder of Pandata Tech. Photo courtesy of Pandata Tech
Houston-based Pandata Tech is one of 29 companies from around the globe competing in Scotland's Net Zero Technology Centre's Clean Energy Start-up Pitch Battle finals. Each featured company has a technology solution that can help accelerate the transition to a net zero energy industry, and 10 finalists will be selected to pitch at COP 26 UN Climate Change Conference in Glasgow, Scotland, on November 2, 2021.
"These start-ups are truly inspiring. Offering extraordinary innovation and ambition, all these teams are developing technologies that have significant potential to reduce greenhouse gas emissions," says Mark Anderson, TechX Director of Net Zero Technology Centre.
The Ion Houston nominated Pandata Tech to be part of the competition because of the startup's previous work in offshore energy and geothermal utility distribution.
"When we think about reducing C02 emissions by 50 percent or more by 2030 and the data required to meet that mark, it's simple — humans and algorithms need data they can trust," says Jessica Reitmeier, co-founder of Pandata.

Houston e-commerce services provider announces strategic partnership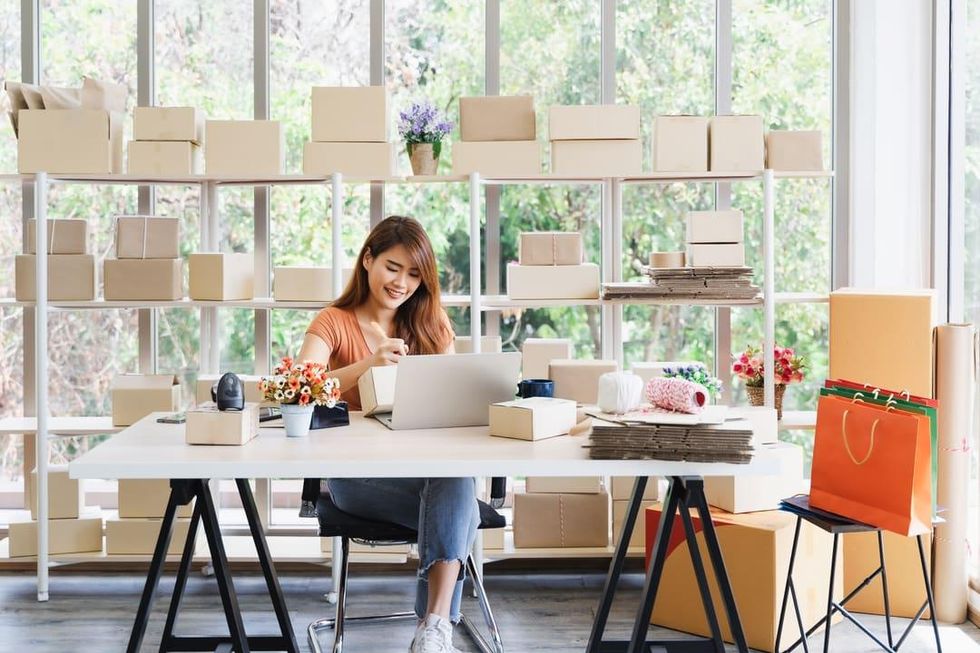 Houston-based e-commerce software startup and Amazon competitor raises $25M in its series A
Cart.com has a new partner, which has increased access to tools for its clients. Photo via cart.com
Houston-based Cart.com, an end-to-end ecommerce services provider and Amazon competitor, announced a strategic partnership with Clearco, the world's largest ecommerce investor. With the new partnership, Cart.com's clients will receive access to Clearco's capital financing and Clearco's portfolio of over 5,500 companies will have access to Cart.com's end-to-end e-commerce platform.
"We're committed to making all aspects of running an ecommerce business streamlined and hassle-free — and that includes getting access to the capital needed to fuel growth," says Omair Tariq, Cart.com CEO, in a news release. "Through this partnership we're giving online sellers frictionless access to the resources they need to scale up, while allowing founders to stay laser-focused on serving their customers and building their brand."
The two companies share the mission to democratize ecommerce by delivering easier, more streamlined access to critical resources — including capital, services, and domain-specific information — which have previously only been available to companies like Amazon.
"Like Cart.com, we envision a world where founding a business is accessible to everyone, and where founders can access essential capital without having to jump through endless hoops," says Andrew D'Souza, Clearco CEO, in the release. "By partnering with Cart.com, Clearco companies will be able to access the platform's end-to-end ecommerce engine — including online store technology, integrated fulfillment services, and customer service support — to scale their ecommerce growth."