Chevron to launch makerspace at The Cannon, Houston a top city for STEM, and more innovation news
Nov 25, 2020, 1:44 pm
Chevron has doubled down on its commitment to The Cannon in West Houston, a new study finds Houston a top city for STEM, a Houston startup takes home a win from a digital pitch competition, and more. Photo courtesy of The Cannon
Houston's innovation ecosystem has been booming with news, and it's likely some might have fallen through the cracks.
For this roundup of short stories within Houston innovation, a startup snags a win at a pitch competition, Chevron announces a new makerspace, a software company makes an acquisition, and more.
Houston named a best city for STEM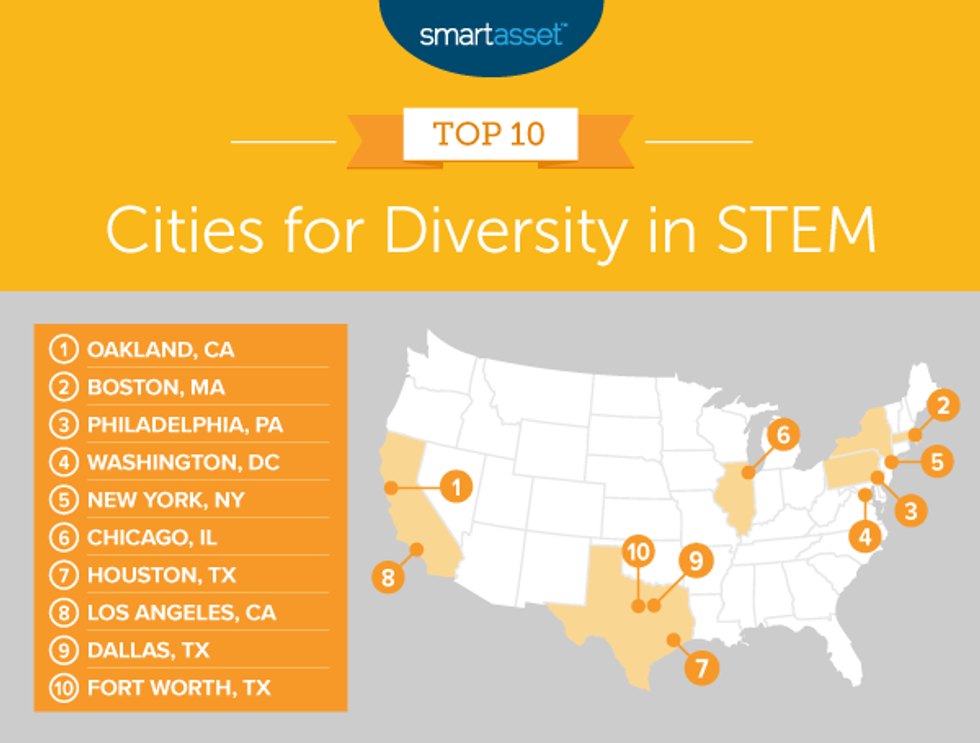 Image via SmartAsset
For the fifth year, personal finance website, SmartAsset, analyzed data for the 35 cities in the county with the largest STEM workforces. The study looked at the racial diversity index as well as the gender diversity index. The data for both metrics comes from the Census Bureau's 2019 1-year American Community Survey.
Houston ranked No. 7 on the list, and according to the report, the total number of STEM workers in Houston, Texas exceeds 79,500. Around 70 percent of the total STEM workers there are men, and more than 30 percent are women. Additionally, Houston has the third-best race/ethnicity index score in the study with more than 19 percent of STEM workers are Hispanic or Latino, almost 20 percent are Asian, and more than 8 percent are Black.
Texas makes up about a third of the top 10 list with Dallas and Fort Worth coming in at No. 9 and No.10, respectively.
Chevron announces digital makerspace in The Cannon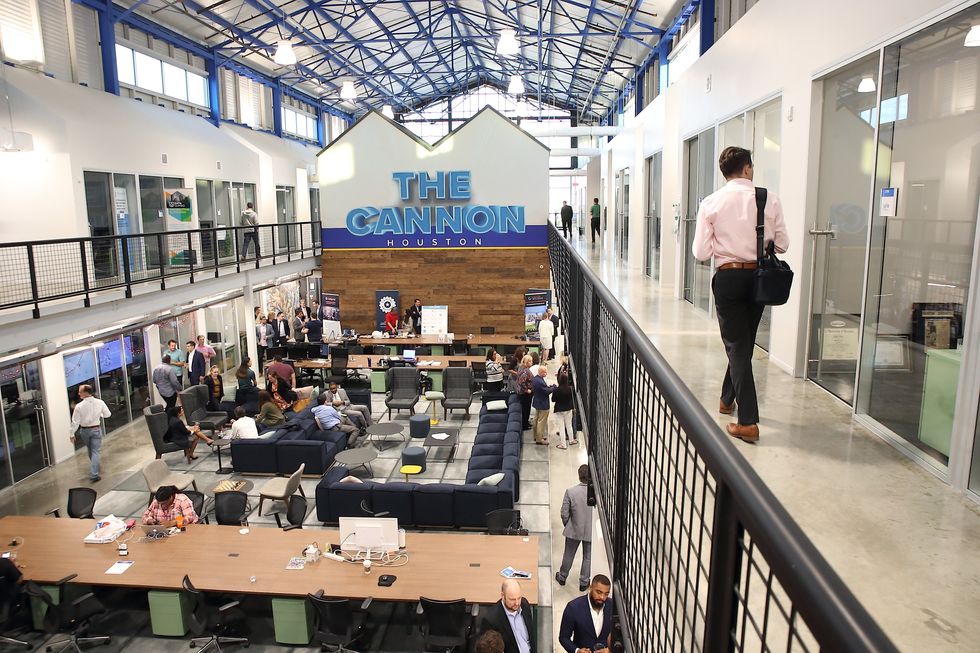 Photo courtesy of The Cannon
The Cannon and its surrounding Founders District in West Houston has announced the addition of Chevron's digital makerspace, which will be dedicated to startup partnerships and community organizations.
"Chevron's support for The Founders District and The Cannon expands our commitment to Houston's growing innovation ecosystem," says Barbara Burger, Chevron vice president, Innovation and president of Chevron Technology Ventures, in a news release. "We look forward to utilizing this new space to collaborate with other Chevron organizations, such as our Wells group, as we work to deliver more reliable, affordable, ever-cleaner energy."
While Chevron has been a key partner for The Cannon since 2018 and even had branded office space within the hub, this new space represents a new lease agreement for a significantly larger footprint.
"We are thrilled to partner with Chevron Technology Ventures in developing this exciting makerspace at The Founders District," says Mark Toon, CEO of Puma Development, the company developing The Founders District and founder of Work America Capital, a venture capital firm dedicated to investing in Houston-based businesses. "CTV is the paradigm for meaningful innovation in Houston. By investing in emerging technologies in energy, they are paving the way for innovation to remain at the heart of Houston's most prominent industry."
Lazarus 3D wins The Ion's pitch competition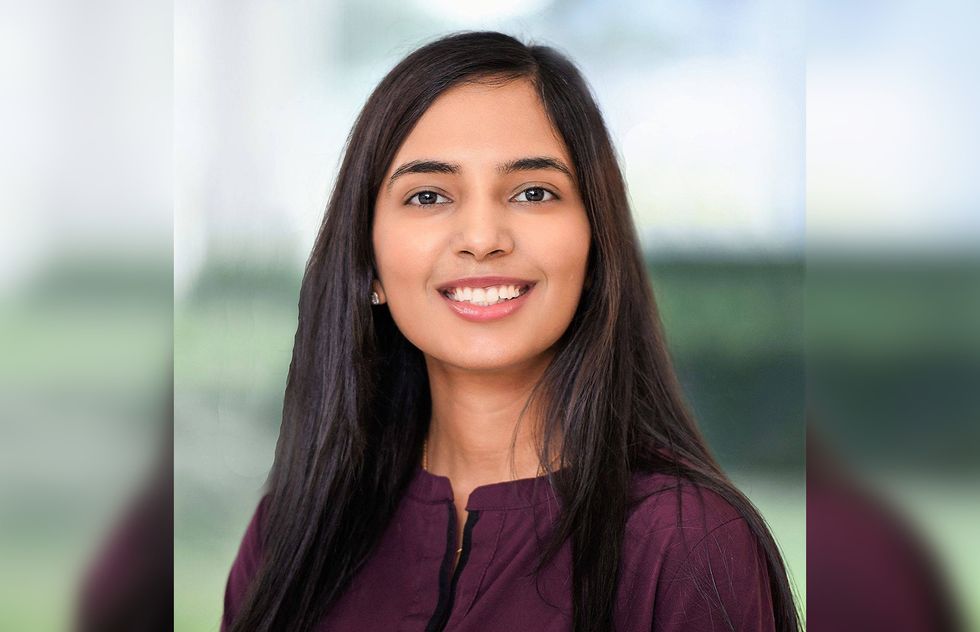 Photo via Laz3d.com
After months of pitching events, The Ion's Startup Demo Day for 2020 concluded on November 18 with four final pitches from Lazarus 3D, Skylark Wireless, HelloWoofy, and Swoovy.
After each of the four founders presented at the virtual event, which was powered by Dell Technologies, Lazarus 3D, a startup that produces 3D-printed organs and tissues for surgical practice, took home the win and the cash prize.
"I'm so grateful to Ion Houston — I've met so many people and made so many connections," says Smriti Zaneveld, co-founder and president. "All of the companies that present at these events are doing something so meaningful."

Applications are now open for the next series. Apply online by clicking here.
Houston tech co. acquires New Zealand business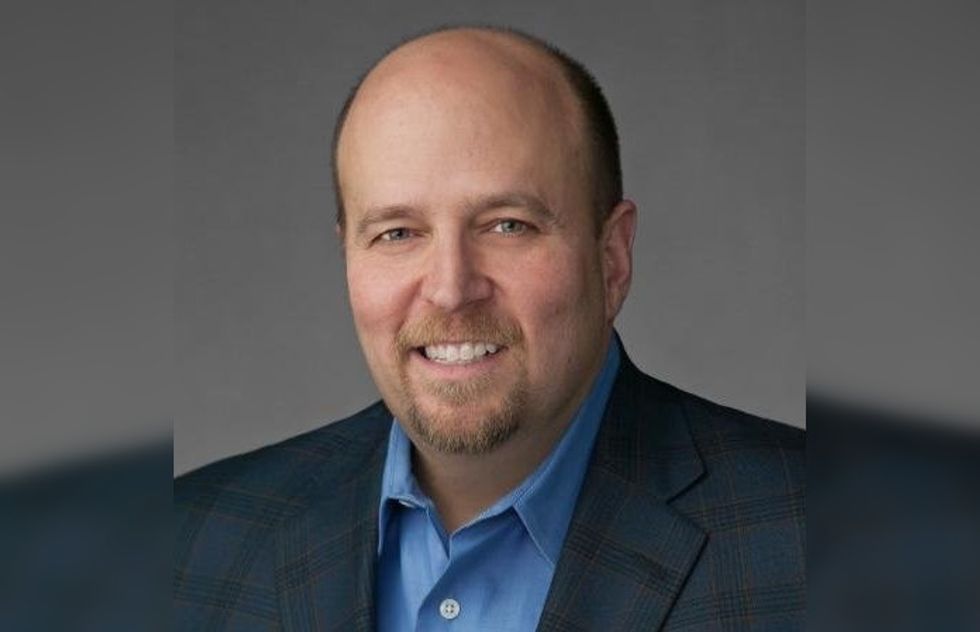 Photo via Onit.com

Houston-based Onit Inc., a legal software provider, announced that the company has acquired McCarthyFinch and its artificial intelligence platform.
"Our vision is to build AI into our workflow platform and every product across the Onit and SimpleLegal product portfolios," says Eric M. Elfman, Onit CEO and co-founder, in a news release. "AI will have an active role in everything from enterprise legal management to legal spend management and contract lifecycle management, resulting in continuous efficiencies and cost savings for corporate legal departments.
"Historically, legal departments have been thought of as black boxes where requests go in and information, decisions or contracts come out with no real transparency," Elfman continues. "AI has the potential to enhance transparency and contribute to stronger enterprise-wide business collaboration in a way that conserves a lawyer's valuable time."
The newly acquired software has the capacity to accelerate contract processing by up to 70 percent and increase productivity by over 50 percent. With the acquisition, Onit is enhancing its new artificial intelligence platform Precedent and the company's first release on the platform will be ReviewAI.
New sustainability-focused app launches at Climathon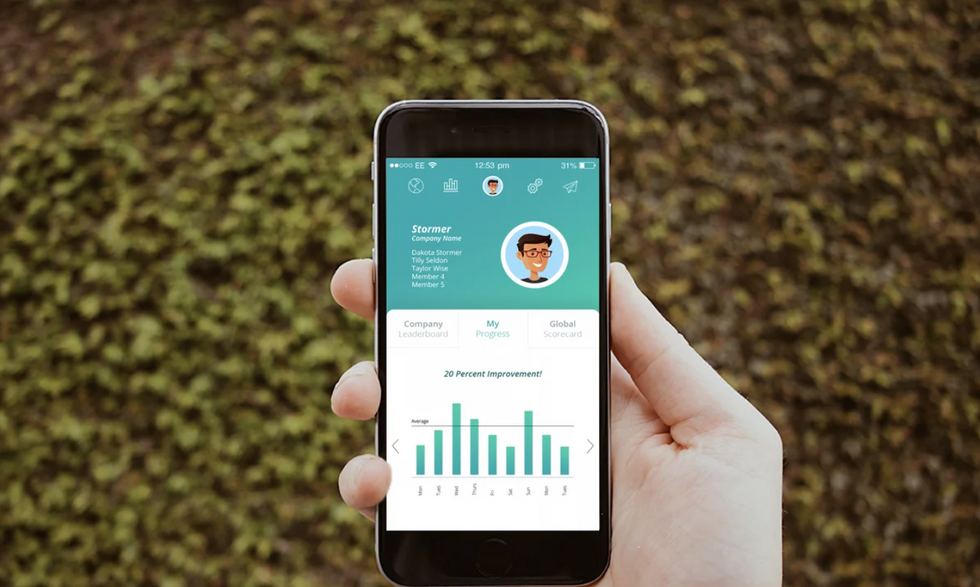 Photo courtesy of Footprint
Houston-based Footprint App Inc. launched its latest carbon footprint education and action software during the Houston Climathon that was hosted earlier this month by Impact Hub Houston.
By tracking the user's sustainable habits, the student-focused tool allows users to compete to reduce their environmental impact. Footprint has launched in over 50 classrooms across the nation and is also being used by several corporations.
"With the state of Texas recently receiving an 'F' in climate education from the National Science Foundation, we see Footprint as the perfect tool for K-12 and beyond to help Texas students engage with climate science in a fun, competitive way," says Dakota Stormer, Footprint App, Inc. CEO and co-founder, in a news release.