Space City News: Houston passed over for military HQ, Rice forms new partnerships
Nov 23, 2020, 1:29 pm
Catch up on space news — from new partnerships at Rice University and the latest snub for the Space City. Photo via NASA.gov
It's been a busy few days for space news, and in Houston — the Space City — it's all relevant to the continued conversation of technology and innovation.
With so much going on — from Houston being passed over for the Space Command's headquarters and Rice receiving $1.4 million in federal funds for a new hub — here's what you may have missed in space news.
The Ion awarded $1.4M to launch Aerospace Innovation Hub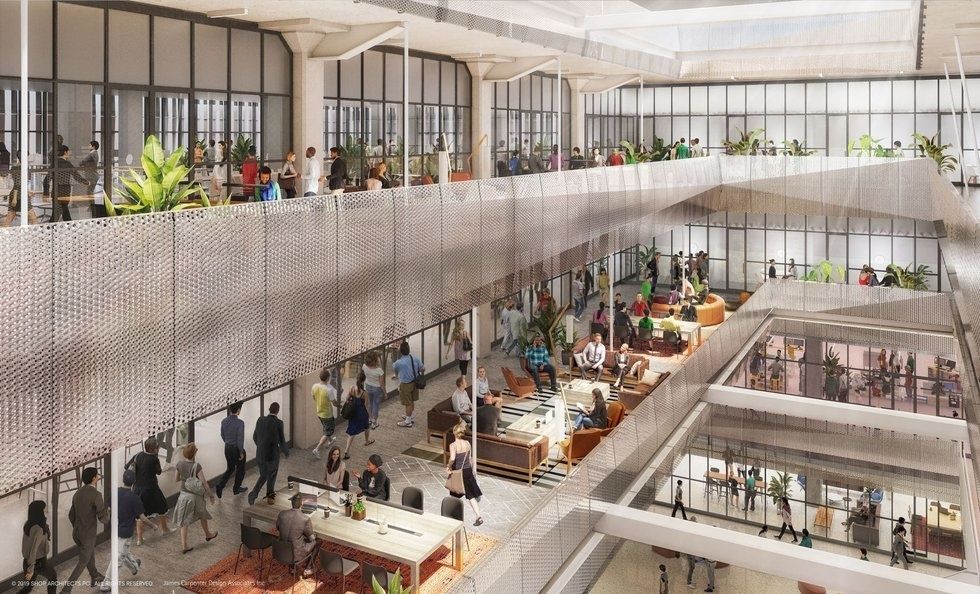 The Ion will be home to the Aerospace Innovation Hub, thanks to a federal grant. Courtesy of Rice University
Through a partnership with NASA's Johnson Space Center and DivInc, The Ion has been awarded $1.4 million in federal funding to create its Aerospace Innovation Hub. The ASCI-Hub will support and develop regional minority business enterprises addressing aerospace-related challenges.
"Landing this award is another win for the region that leverages the unique strengths of the crewed space program at NASA JSC," says Jan E. Odegard, interim executive director of the Ion, says in a news release. "As Houston was critical to landing men on the moon in the late-'60s, the Ion's Aerospace Innovation Hub will be key not only to advancing the future of spaceflight, including the mission to Mars in the future, but also to tackling challenges facing our everyday lives here on Earth."

The hub will provide NASA's expertise and resources across robotics, medicine, health support systems, additive manufacturing, and more — as well as community events, education and training, and an accelerator program.
"We're eager to partner with the MDBA, Rice University and the Ion to help develop and grow minority entrepreneurs and accelerate innovative and tech-forward solutions in Houston," says Vanessa Wyche, deputy director of the JSC, in the release. "This partnership builds toward NASA's goals to enhance scientific and technological knowledge to benefit all of humankind and catalyze economic growth, as we propel commercialization of space and extend our presence in the solar system."
Opening in 2021, the Ion announced $1.5 million in grant funds in September. Those funds are going toward accelerators, which will collaborate with the Aerospace Innovation Hub.
"While we have taken many small — and valuable — steps over the past few years, this is one giant leap forward for our efforts to promote sustainable inclusion in Houston's entrepreneurial and technological ecosystem," says Christine Galib, senior director of programs at the Ion, in the release.
The Air Force announces 6 potential sites for Space Force base — and Houston misses the mark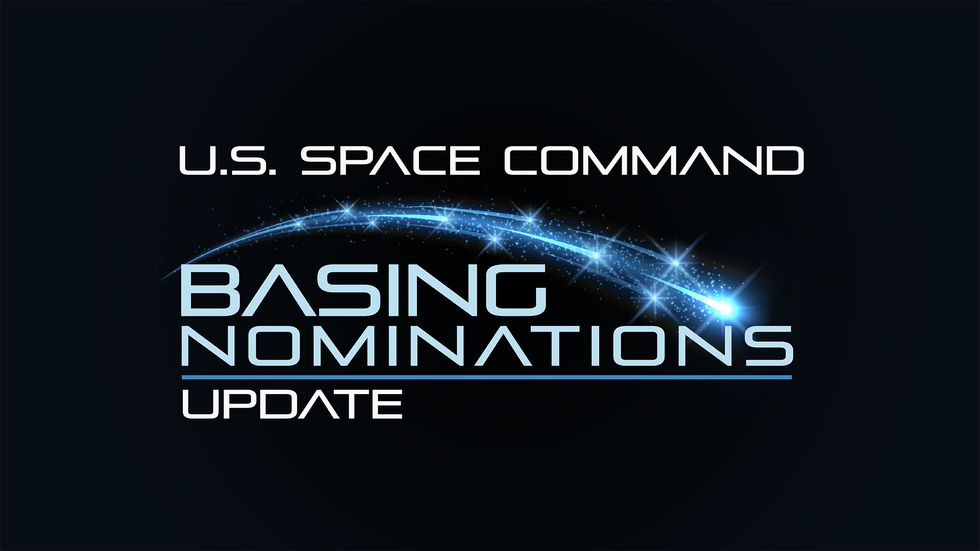 Houston will not be considered for the Space Command HQ — but Texas isn't completely out of the running. U.S. Air Force Graphic by Rosario "Charo" Gutierrez
The United States Department of the Air Force announced the six candidate locations for the U.S. Space Command Headquarters — and Houston didn't make the cut.
The six locations include:
Kirtland Air Force Base in New Mexico
Offutt AFB in Nebraska
Patrick AFB in Florida
Peterson AFB in Colorado (where temporary operations are located)
Port San Antonio in Texas
Redstone Army Airfield in Alabama
The Air Force evaluated self-nominated cities from across 24 states based on factors related to mission, infrastructure capacity, community support, and costs to the Department of Defense, according to a press release. U.S. Space Command Headquarters location announcement is expected in early 2021.
"We are disappointed that Houston is not among the finalist locations for the U.S. Space Command," Susan Davenport, chief economic development officer for the Greater Houston Partnership, says in a statement to the Houston Chronicle. "We believe we put together a strong case for why Houston should be chosen. We will continue to work with the U.S. Air Force and other branches of the military on future opportunities and we will remain vigilant in our pursuit of aerospace industry opportunities for this region."
Rice Space Institute to collaborate with Canada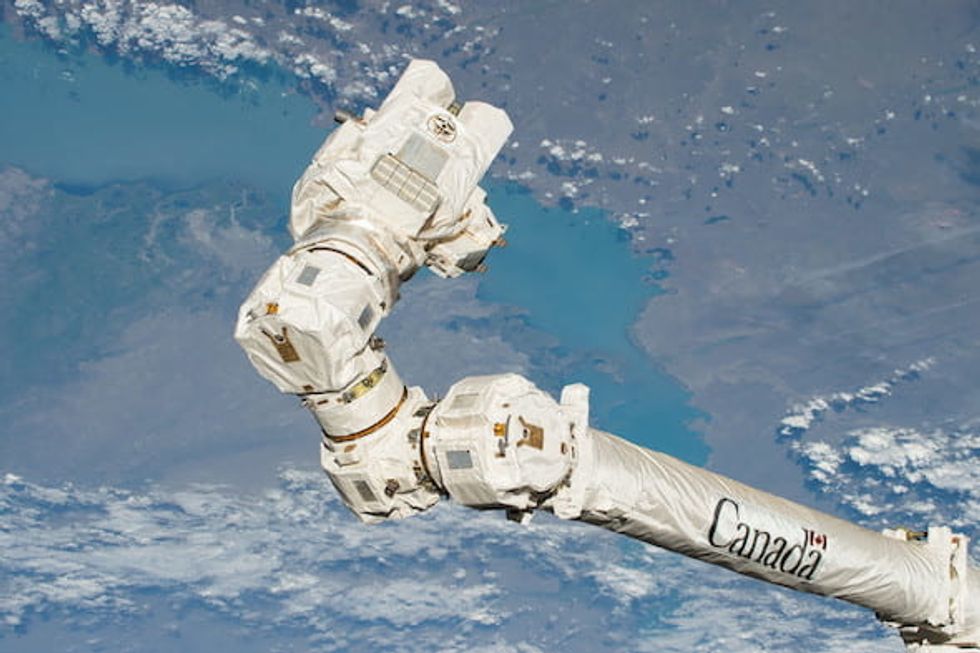 The Rice Space Institute has a new partner is Canada. Photo courtesy of NASA
Rice University's Rice Space Institute has signed a memorandum of understanding with the Consulate General of Canada in Dallas to collaborate on space science and technology.
The parties made the collaboration official at a virtual event on November 20. RSI Director David Alexander OBE, a Rice professor of physics and astronomy, says the partnership is key to the continued commercialization of space exploration.
"What's different about this agreement is that with the rapid growth of commercial space worldwide and the strength of the aerospace industry in Houston, it presents a new pathway for potential interactions between Canadian science and industry and commercial entities not just in the Houston region but around the world," he says in a news release. "It's a nice, complementary aspect to our connection with NASA."
The United States has collaborated with Canada on space exploration for decades, and Canada's government is committed to advancing space technology.
"This MOU with the Rice Space Institute comes at an exciting time in human space exploration," says Rachel McCormick, the Consul General of Canada in Dallas and Canada's official representative in the U.S. South Central region, in the release. "In 2019, the Government of Canada announced an investment of $1.9 billion over 24 years for the next generation of smart, AI-powered space robotics for the U.S.-led Lunar Gateway program.
"We are also providing $150 million over five years for the Lunar Exploration Accelerator Program," she continues. "LEAP will fund the development and demonstration of lunar science and technologies in fields that include AI, robotics and health."