Hypergiant receives funding from Japan, UH honored for entrepreneur program, coworking space opens, and more Houston innovation news
Jun 13, 2019, 2:02 pm
Life Time Work opening its first Houston location is among this roundup of Houston innovation news. Courtesy of Life Time Work
In the Houston innovation news cycle, it's hard to keep up. Three higher education institutions are celebrating big wins within innovation and entrepreneurialism, a new coworking space joins the scene, and a health tech competition launches out of the Texas Medical Center.
Here are all the short stories within Houston innovation that you may have missed.
Texas AI company makes international partnership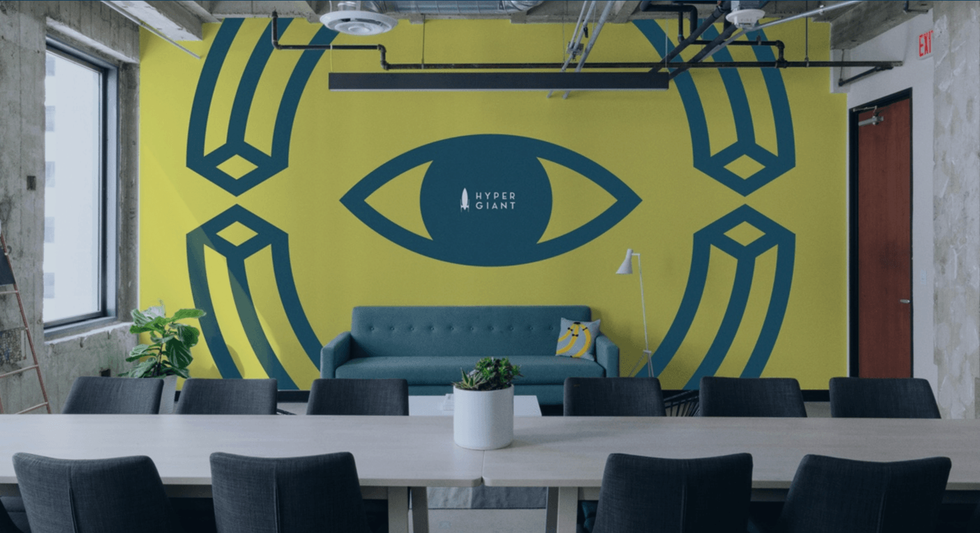 Photo via hypergiant.com
Hypergiant Industries, a Texas industrial AI company with a presence in Houston, announced that it has received funding from and has entered into a partnership with Japan-basedSumitomo Corporation of Americas. The relationship will allow the company to enable and accelerate Hypergiant's AI-driven innovation initiatives across over 900 Sumitomo subsidiaries and associated companies.
"We're proud to be backed by a global leader like SCOA," says Ben Lamm, CEO and co-founder of Hypergiant, in a release. "SCOA is a company that has advanced so many industries with critical technological breakthroughs decade after decade. This relationship will ensure that both SCOA and Hypergiant remain ahead of the competition in AI for years to come."
The funding amount wasn't disclosed.
Bauer College of Business gets top marks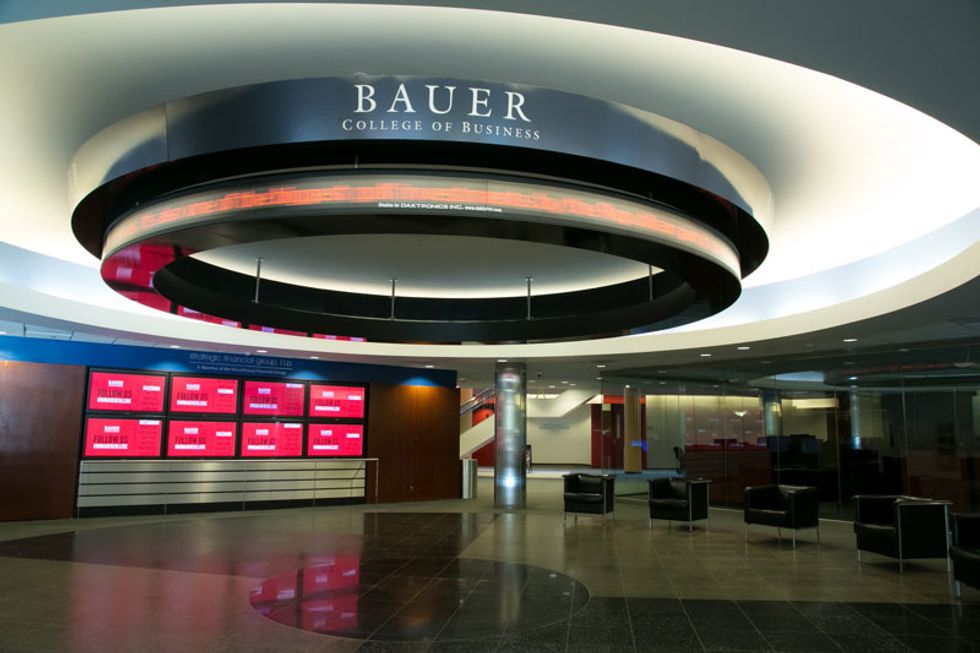 Photo via bauerticker.uh.edu
The Deshpande Foundation has selected The University of Houston for its 2019 Entrepreneurial University Award, recognizing the Cyvia and Melvyn Wolff Center for Entrepreneurship at the C.T. Bauer College of Business.
"Over the past decade, the Wolff Center's reputation as one of the nation's leading entrepreneurship programs has grown tremendously, and this award from the Deshpande Foundation reinforces that Bauer College is empowering students to innovate through a world-class program that emphasizes experiential learning and personalized attention by dedicated mentors," says Paul A. Pavlou, incoming dean of the Bauer College, in a release.
The award was announced by the Massachusetts-based organization at the Deshpande Symposium for Innovation and Entrepreneurship in Higher Education at the University of Massachusetts Lowell on June 11.
Life Time Work opens its doors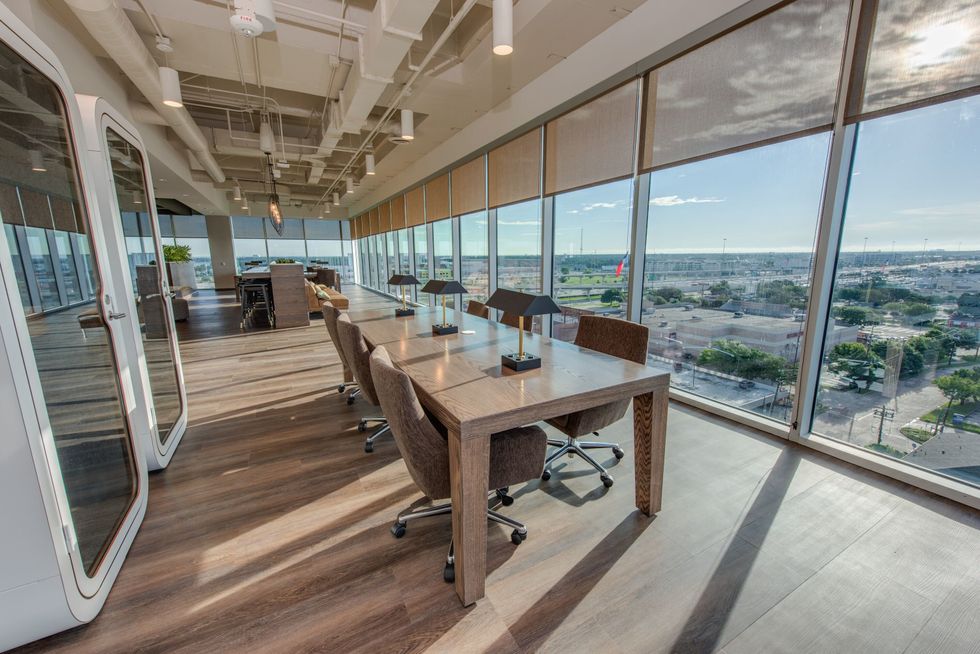 Courtesy of Life Time Work
Life Time Work's first Houston-area location has opened its doors in City Centre Five at 825 Town & Country Lane. The next location has already been announced to open in downtown Houston next year.
"Life Time Work is a natural extension of the lifestyle brand we have built in our athletic resorts over the past 27 years," says Life Time Work president, James O'Reilly, in a release. "With Houston's continued growth and diversified business and entrepreneurial community, City Centre is the perfect location for us to unveil this concept. We look forward to helping our members in their pursuit of a fulfilling and healthy work life."
The 25,000-square-foot space features 79 desks, 48 offices, lounge spaces, eight phone booths, two phone rooms, five conference rooms, and more features.
JLABS @ TMC opens contest for health care startups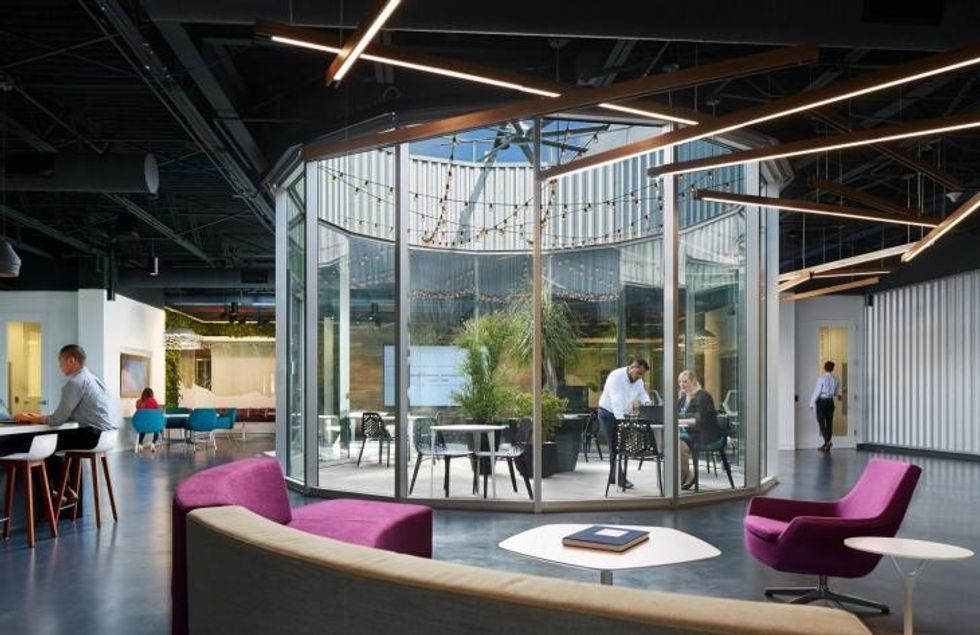 Photo via jlabs.jnjinnovation.com
Johnson & Johnson Innovation, the Texas Medical Center, and AngelMD have teamed up to launch the Breakthrough Medical Technologies QuickFire Challenge, which is looking for game-changing medical device ideas from all over the world for a chance to win prizes.
The winner — or winners — will "receive up to $250,000 in convertible notes funding from TMC, entry to the TMCx accelerator program, one year of residency at JLABS @ TMC in Houston, Texas, and access to the Johnson & Johnson, Innovation - JLABS global ecosystem," according to the website. Also on the line — an additional convertible note investment up to $100,000 from AngelMD's Catalyst Fund.
The competition is looking for innovations within a wide range of health technologies, from oncology to 3D printing.
Houston hospital ranks No. 1 in the state for being one of America's Best Employers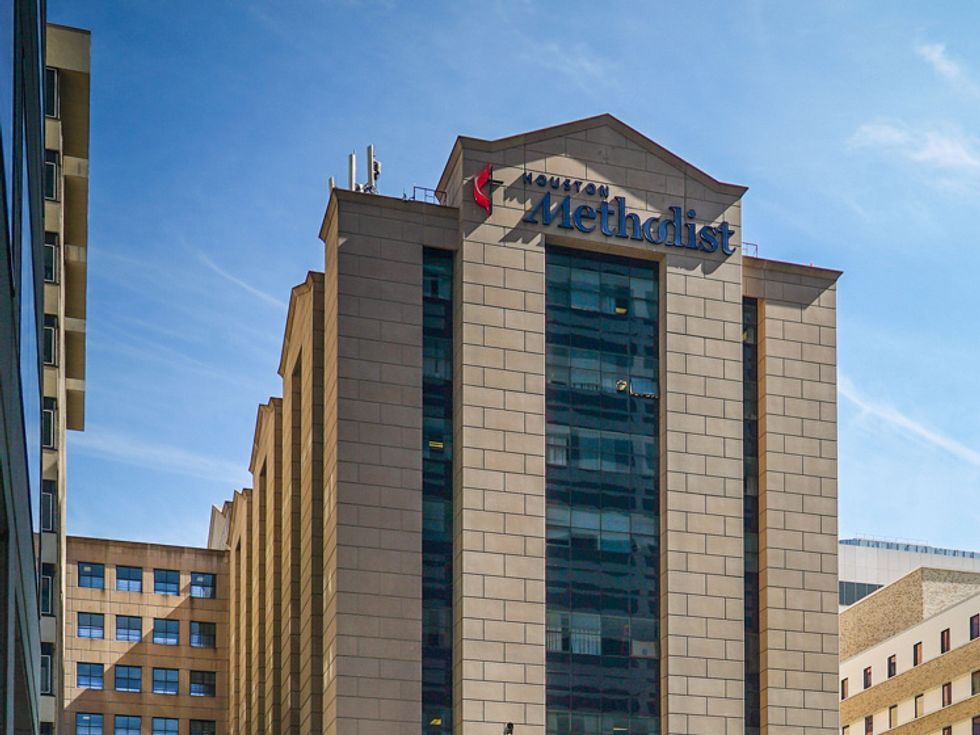 Courtesy of Methodist Hospital/Facebook
Forbes partnered with market research company Statista to identify the best employers in each state. In Texas, Houston was represented at the top. Houston Methodist ranked as the number one company on the Texas list.
Royal Dutch Shell, which ranks at No. 11, is the next Houston-headquartered company on the list, followed by The University of Texas Health Science Center at Houston (No. 19), Katy Independent School District (No. 22), and Texas Children's Hospital (No. 23.)
HCC recognized for innovation of the year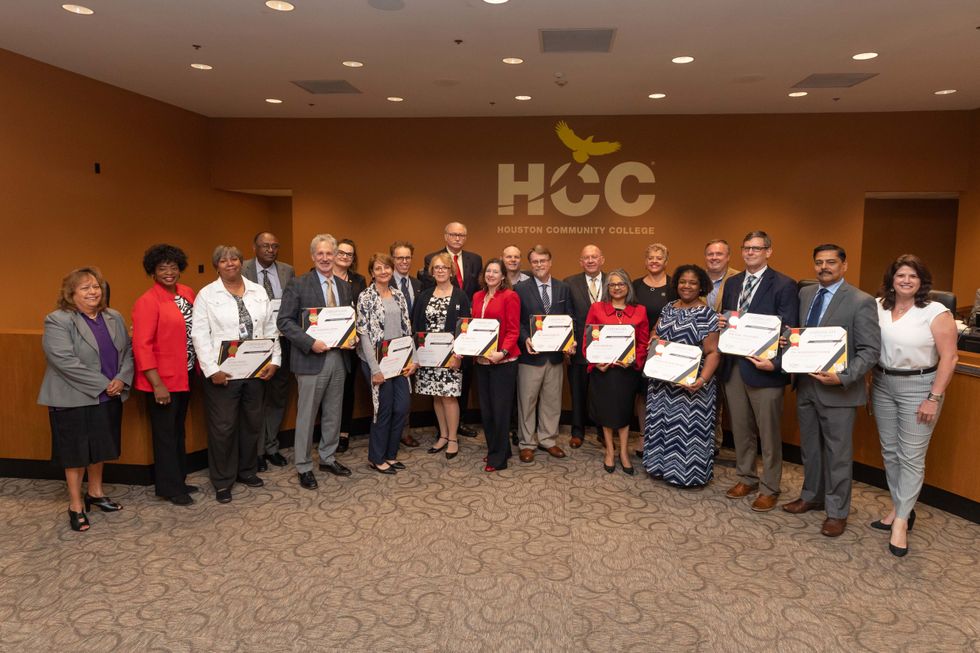 Photo courtesy of HCC
Houston Community College received the Innovation of the Year Award from the League for Innovation in the Community College. HCC won for its Zero Textbook Degree initiative, which launched in 2017 and has grown from 28 to 98 sections across five HCC campuses.
"The Z-Degree program is managed by an entire group of hardworking and forward-thinking HCC faculty who are all deserving of the accolades currently bestowed on them," says Chancellor Cesar Maldonado in a news release.
Textbook prices have increased 88 percent since 2006, according to the Bureau of Labor Statistics, and, according to the release, textbooks could end up costing some HCC students more than their tuition.
Rice University hosts inaugural program for future entrepreneurs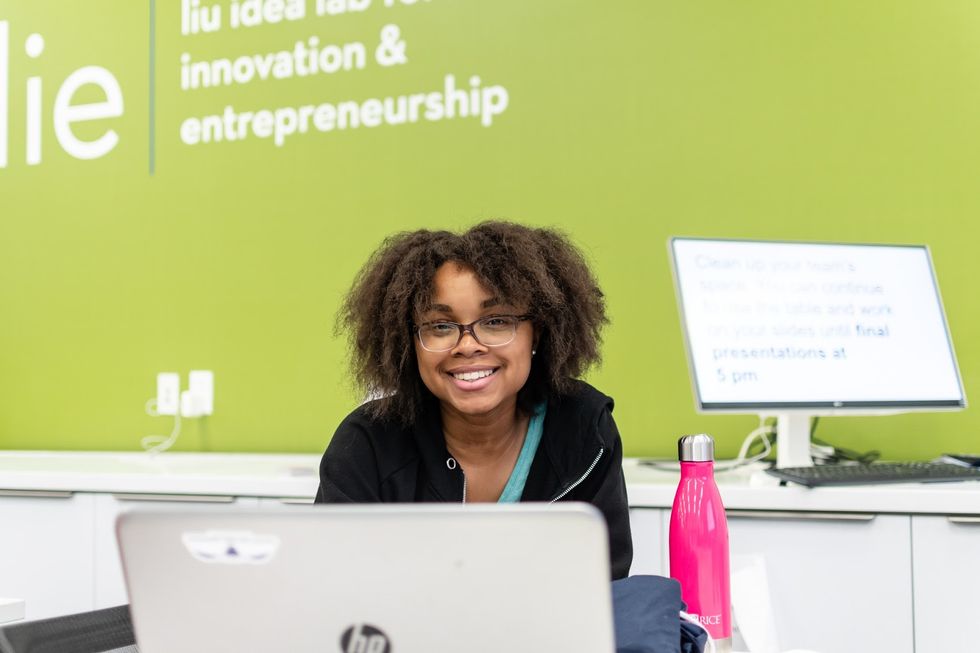 Photo courtesy of Lilie
Rice's Liu Idea Lab for Innovation and Entrepreneurship got a jump on molding its young minds. Lilie hosted 44 incoming freshmen as a part of its inaugural Lilie Change Maker Summit. For four days, the to-be students had the opportunity to get get a taste of the program and entrepreneurialism through workshops, guest speakers, and more.
The summit was led by Jamie Jones, executive director of Lilie, and Hesam Panahi, lecturer in entrepreneurship at Rice's Jones Graduate School of Business and a faculty member at Lilie.

"We truly believe this will be a game changer in the Rice entrepreneurial ecosystem," says Caitlin Bolanos, associate director at Lilie, in an email to InnovationMap. "We were able to connect with these students and build loyalty before they even officially started in the fall, and the students are so pumped to have found each other and to continue working on their ideas while at Rice."