Houston researchers tap into tech to provide new brain-related health care solutions
Apr 21, 2021, 1:21 pm
From advanced computation to robots, Rice University, the University of Houston, and Houston Methodist are all working on using technology for medical innovation. Graphic via Getty Images
Research, perhaps now more than ever, is crucial to expanding and growing innovation in Houston — and it's happening across the city right under our noses.
In InnovationMap's latest roundup of research news, three Houston institutions are working on brain-related health care solutions thanks to technologies.
University of Houston research team focused on brain injury treatment through computation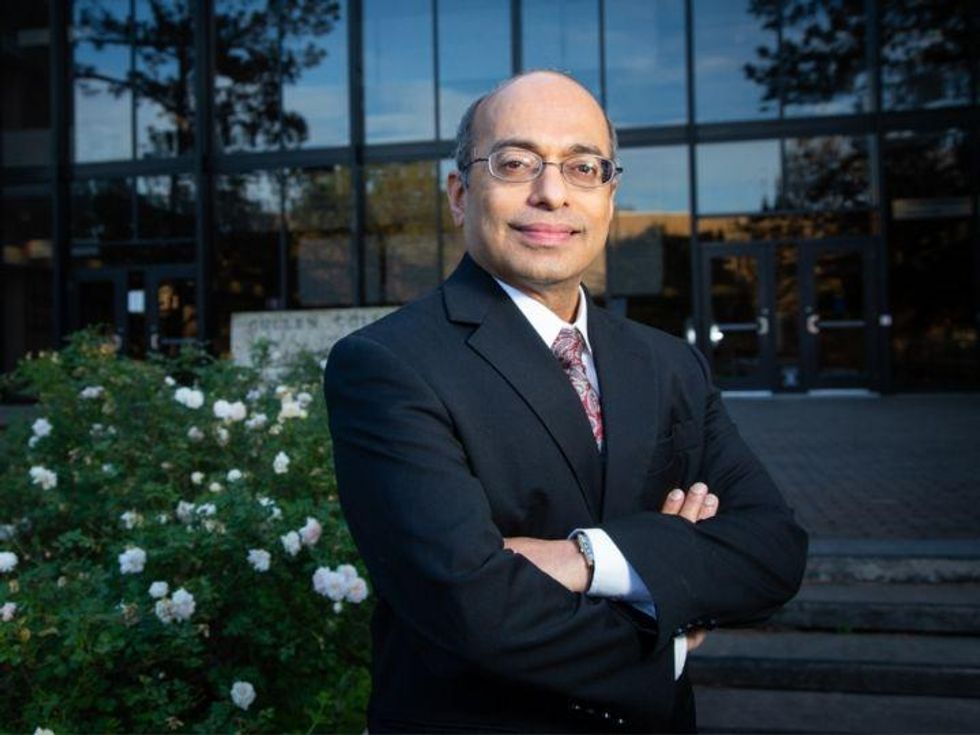 Badri Roysam and his team at the University of Houston are working with the National Institute of Health to develop tools to treat concussions and brain injuries. Photo via uh.edu
A University of Houston researcher is tapping into technology to better treat brain injuries and conditions that scientists have not yet figured out treatment for. Badri Roysam, the current chair of electrical and computer engineering at UH and a Hugh Roy and Lillie Cranz Cullen University Professor, and his team have created a new computational image analysis methods based on deep neural networks.
"We are interested in mapping and profiling unhealthy and drug-treated brain tissue in unprecedented detail to reveal multiple biological processes at once - in context," Roysam says in a UH press release about his latest paper published in Nature Communications . "This requires the ability to record high-resolution images of brain tissue covering a comprehensive panel of molecular biomarkers, over a large spatial extent, e.g., whole-brain slices, and automated ability to generate quantitative readouts of biomarker expression for all cells."
Roysam's system, which was developed at the the National Institute of Neurological Disorders and Stroke, analyzes the images on UH's supercomputer automatically and can reveal multiple processes at once – the brain injury, effects of the drug being tested and the potential side effects of the drug, per the release.
"Compared to existing screening techniques, using iterative immunostaining and computational analysis, our methods are more flexible, scalable and efficient, enabling multiplex imaging and computational analysis of up to 10 – 100 different biomarkers of interest at the same time using direct or indirect IHC immunostaining protocols," says Roysam in the release.
The open-source toolkit, which was developed thanks to a $3.19 million grant from the National Institute of Health, is also adaptable to other tissues.
"We are efficiently overcoming the fluorescence signal limitations and achieving highly enriched and high-quality source imagery for reliable automated scoring at scale," says Roysam. "Our goal is to accelerate system-level studies of normal and pathological brains, and pre-clinical drug studies by enabling targeted and off-target drug effects to be profiled simultaneously, in context, at the cellular scale."
Houston Methodist and Rice University launch new collaboration to use robotics for clinical solutions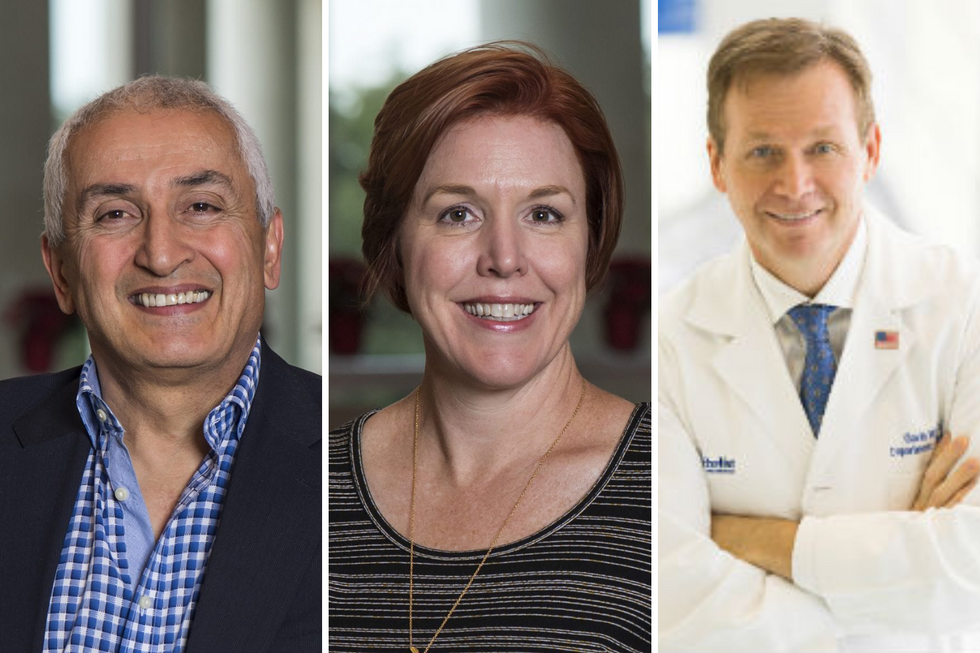 Rice University's Behnaam Aazhang and Marcia O'Malley are two of the people at the helm of the new center along with Houston Methodist's Dr. Gavin Britz. Photos via Rice.edu
Rice University and Houston Methodist have teamed up to create a new partnership and to launch the Center for Translational Neural Prosthetics and Interfaces in order to bring together scientists, clinicians, engineers, and surgeons to solve clinical problems with neurorobotics.
"This will be an accelerator for discovery," says the new center's co-director, Dr. Gavin Britz, chair of the Houston Methodist Department of Neurosurgery, in a news release . "This center will be a human laboratory where all of us — neurosurgeons, neuroengineers, neurobiologists — can work together to solve biomedical problems in the brain and spinal cord. And it's a collaboration that can finally offer some hope and options for the millions of people worldwide who suffer from brain diseases and injuries."
The center will have representatives from both Rice and Houston Methodist and also plans to hire three additional engineers who will have joint appointments at Houston Methodist and Rice.
"The Rice Neuroengineering Initiative was formed with this type of partnership in mind," says center co-director Behnaam Aazhang, Rice's J.S. Abercrombie Professor of Electrical and Computer Engineering, who also directs the neuroengineering initiative. "Several core members, myself included, have existing collaborations with our colleagues at Houston Methodist in the area of neural prosthetics. The creation of the Center for Translational Neural Prosthetics and Interfaces is an exciting development toward achieving our common goals."
The team will have a presence on the Rice campus with 25,000 square feet of space in the Rice Neuroengineering Initiative laboratories and experimental spaces in the university's BioScience Research Collaborative. The space at Houston Methodist is still being developed.
"This partnership is a perfect blend of talent," says Rice's Marcia O'Malley, a core member of both the new center and university initiative. "We will be able to design studies to test the efficacy of inventions and therapies and rely on patients and volunteers who want to help us test our ideas. The possibilities are limitless."