3 research innovations in health care to know about in Houston
Nov 4, 2020, 1:17 pm
Houston-area researchers are innovating health and wellness solutions every day — even focusing on non-pandemic-related issues. Photo via Getty Images
Researchers across the world are coming up with innovative breakthroughs regarding the coronavirus, but Houston research institutions are also making health and wellness discoveries outside of COVID-19.
Here are three research innovations from Houston scientists from a new cardiac medical device to artificial intelligence-driven predictive technology for cirrhosis patients.
University of Houston's new implantable cardiac device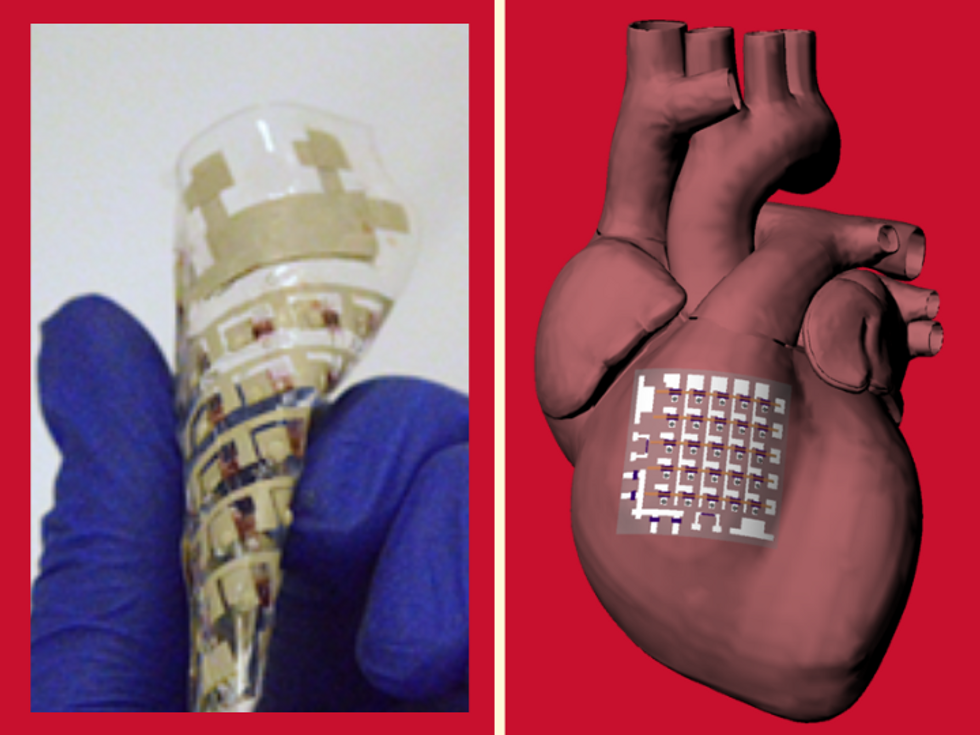 A UH researcher has designed a flexible device that can collect key information on the human heart. Photo via UH.edu
Cardiac implants and devices like pacemakers are either made with rigid materials that don't do the moving, beating heart any favors or the devices are made with soft materials but sacrifice the quality of information collected.
Researchers led by Cunjiang Yu, a University of Houston professor of mechanical engineering, have reported in Nature Electronics a new rubbery patch designed to collect electrophysiological activity, temperature, heartbeat and other indicators, while being flexible against the heart.
Yu, who is also a principal investigator with the Texas Center for Superconductivity at UH, is the author of the paper says it's the first time a device has both been flexible and accurate. The device, which generates energy from heart beats and doesn't need an external power source, can both collect information from multiple locations on the heart — also known as spatiotemporal mapping — but it can also offer therapeutic benefits such as electrical pacing and thermal ablation, according to the researchers.
"Unlike bioelectronics primarily based on rigid materials with mechanical structures that are stretchable on the macroscopic level, constructing bioelectronics out of materials with moduli matching those of the biological tissues suggests a promising route towards next-generational bioelectronics and biosensors that do not have a hard–soft interface for the heart and other organs," the researchers wrote. "Our rubbery epicardial patch is capable of multiplexed ECG mapping, strain and temperature sensing, electrical pacing, thermal ablation and energy harvesting functions."
Yu has worked on the development of fully rubbery electronics with sensing and other biological capabilities, including for use in robotic hands, skins and other devices.
Baylor College of Medicine's new tool to predict outcomes of cirrhosis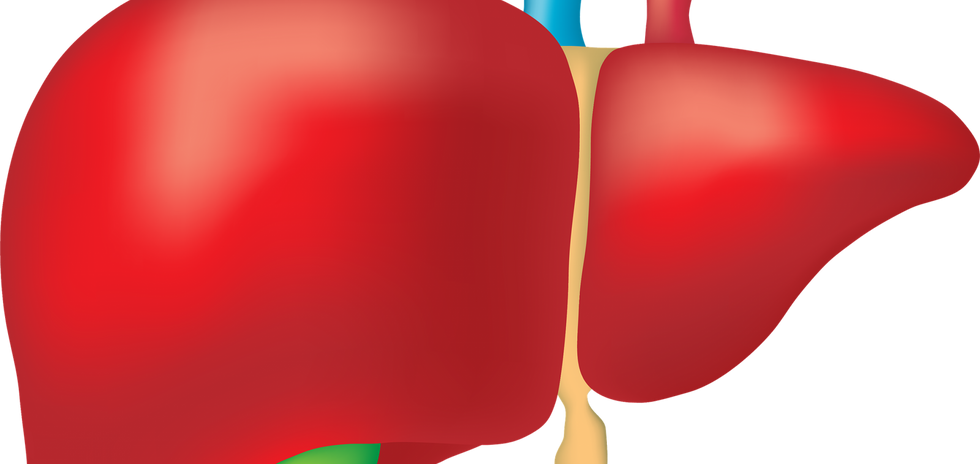 A new statistical model created from artificial intelligence can more accurately predict cirrhosis outcomes. Image via bcm.edu
Currently, the standard of care for cirrhosis patients is limited because physicians can't accurately predict long-term outcomes. But this might be changing thanks to researchers at Baylor College of Medicine, the Michael E. DeBakey Veteran's Affairs Medical Center, and the Center for Innovations in Quality, Effectiveness and Safety (IQuESt).
According to their study are published in JAMA Network Open, the researchers developed a model using a blend of artificial intelligence and traditional statistical methods to produce a score better predicting mortality in cirrhosis.
"When we see patients in the clinic we want to guide them about their long-term outcomes. We wanted to create a tool using machine learning and artificial intelligence to improve the accuracy of prognosis, while maintaining ease of use in the clinic," says Dr. Fasiha Kanwal, the author of the study and professor of medicine and section chief of gastroenterology at Baylor, in a news release.

The scientists used data collected from patients at 130 hospitals and clinics — such as demographics, comorbidities, underlying risk factors and severity of liver disease — as well as comprehensive laboratory tests and medication data to create three different statistical models to predict risk of mortality.
"Machine learning and artificial intelligence is important. It did help us find the right risk factors to use, but we didn't need to use very complex models to get there. We were able to create the CiMM score that will work easier in the clinic and is more predictive of mortality than the existing method," says Kanwal.
The Cirrhosis Mortality Model (CiMM) performed the best and most accurately and was more predictive than the current prognostic model, known as the Model for End Stage Liver Disease with sodium (MELD-Na).
"This tool could make a big difference in providing patient-centered care. The CiMM score could be reassessed every time a patient comes into the clinic," Kanwal said. "Previously, we were unable to predict anything long term. But the CiMM score could give us an idea of how to manage disease for one, two and three years out."
UTHealth's $11 million grant to study multi-drug resistant infection factors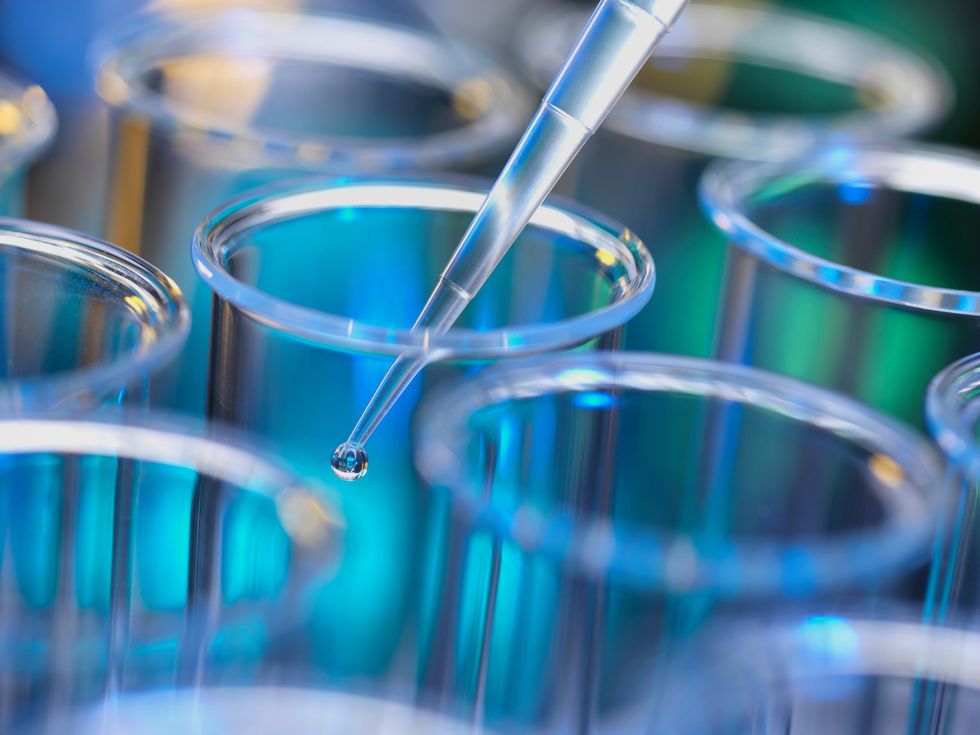 A local multi-institutional research team has received millions to study drug resistance. Photo via Getty Images
A program at the University of Texas Health Science Center at Houston has received an $11 million grant from the National Institute of Allergy and Infectious Diseases to conduct this five-year study on why some critically ill patients develop multidrug-resistant infections.
The Dynamics of Colonization and Infection by Multidrug-Resistant Pathogens in Immunocompromised and Critically Ill Patients will enroll patients at both Memorial Hermann Hospital-Texas Medical Center and The University of Texas MD Anderson Cancer Center.
According to a news release, the research team will seek to explain the microbial, clinical, and antimicrobial resistance factors of three major multidrug-resistant pathogens: Vancomycin-resistant enterococci, Enterobacterales producing extended spectrum β-lactamases/carbapenemases, and Clostridioides difficile. Note: all three pathogens are resistant to antimicrobial treatment such as antibiotics.

"We want to learn more about how these three classes of organisms colonize the gastrointestinal tract of critically ill patients and, eventually, cause infections in these patient populations," says Dr. Cesar A. Arias, the study's principal investigator and professor of infectious disease at McGovern Medical School at UTHealth.