Houston tech company gets green light from NASA to train commercial astronauts
Jan 30, 2020, 1:21 pm
KBR signed a Space Act Agreement with NASA's Johnson Space Center to provide private astronaut training in NASA facilities. Photo via NASA.gov
For 60 years, Houston-based KBR has supported NASA's astronauts. Now, though a recently signed Space Act Agreement, KBR will also be providing its human spaceflight operation services to commercial companies.
"KBR has pioneered space travel for more than half a century. We will leverage our domain expertise to assist private astronauts with their human spaceflight activities," says Stuart Bradie, KBR President and CEO, in a news release.
The arrangement will include KBR training private astronauts on NASA property — it's the only agreement of its kind. KBR will train for space tasks like operating onboard of the International Space Station, routine operational tasks, health and performance checks, responding to emergencies, and more.
"This historic agreement is a testament to KBR's long standing partnership with NASA. We will continue to work together to propel NASA's mission to fuel a low-Earth orbit economy and advance the future of commercial space," Bradie continues in the release.
Earlier this week, Axiom Space, a Houston-based space tech startup, announced it was selected to design a commercial space flight habitat to be attached to the ISS. KBR is among Axiom's professional partners on the project.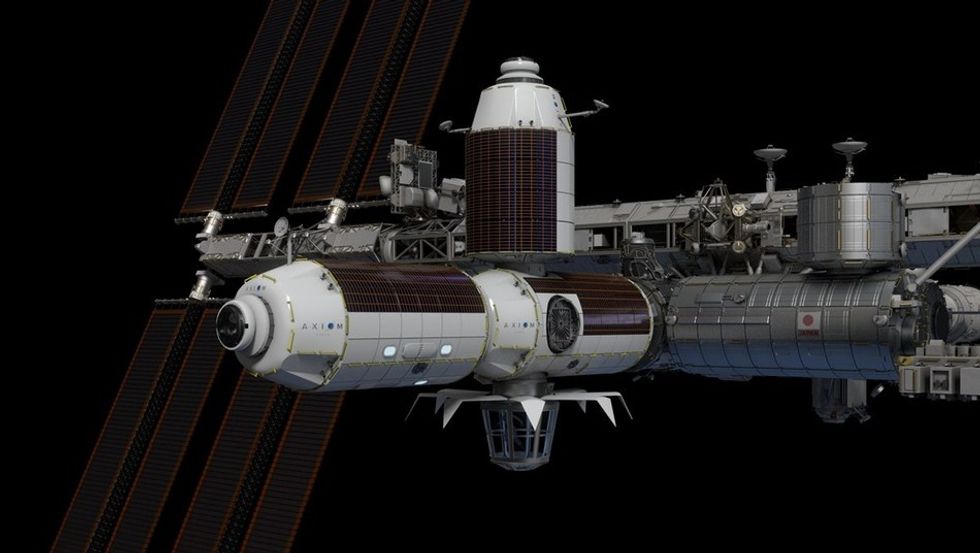 Image---Axiom-modules-connected-to-ISSKBR is one of Axiom Space's partners on its new NASA-sanctioned ISS project. Photo via AxiomSpace.com
The Axiom project includes plans to replace the ISS with a commercially operated space station. The targeted launch date for the commercial destination module is set for late 2024.
Both the Axiom and KBR agreements with NASA are in line with a shift toward commercialization within the space industry. Last June, NASA released its plan to introduce marketing and commercial opportunities to the ISS — with financial expense being a main factory.
"The agency's ultimate goal in low-Earth orbit is to partner with industry to achieve a strong ecosystem in which NASA is one of many customers purchasing services and capabilities at lower cost," reads the release online.
In an interview with InnovationMap last July, NASA Technology Transfer Strategist Steven Gonzalez explains that opening up the space industry to commercial opportunities allows for NASA to focus on research. The government agency doesn't need to worry about a return on investment, like commercial entities have to.
"With the commercial market now, people keep talking about it being a competition, but in reality we need one another," Gonzalez says. "We have 60 years of history that they can stand on and they are doing things differently that we're learning from."