Houston entrepreneur makes a splash with wine-selecting technology
Nov 30, 2018, 12:01 pm
Houston-based VineSleuth created a custom algorithm to match you with new wines based on wines you've had in the past. Courtesy of VineSleuth
Amy Gross wants to find you the perfect wine. In fact, she wants it so much, she built her company, VineSleuth, around the concept that technology and machine learning could find the best wine to match individual palates.
VineSleuth's custom algorithm is backed by research from sensory scientists at Cornell University, and relies on both data collection and machine learning to determine specific wines that will match an individual customer's tastes. Flavor profiles from thousands of wines are incorporated into her database, and none of those are based on the typical wine scores you'll see in magazines or reviews of wines.
"We have a team that tastes and analyzes wines and inputs their findings. Then, we have a team that codes all of that data," she says.
VineSleuth's technology can be easily overlaid on a restaurant, grocery store, or other vendor's existing web platform or app to provide a tailor-made experience for customers.
"Take a grocery store setting for example," says Gross. "A customer logs into the store using their loyalty card, and their past wine purchases come up. Our technology can analyze those and point to different selections in the store's inventory they'll enjoy."
Think of it as using big data and machine learning to deliver big returns for wine drinkers.
Gross has been deliberate and incremental in how she's grown her company, and she just got a major boost: back in September, she won the 2018 Start Here Now competition, a combination business pitch event and incubator aimed at encouraging women entrepreneurs. She took home the $10,000 Silicon Valley Bank Grand Prize, as well as an app-design concept prize to help her improve the app she created, and a media and PR consultation.
"It was such an affirmation," she says. "To have them validate our work and my future plans."
Planting the seed
It was a slow and steady growth for Gross, who started work on VineSleuth in 2011. But her wine journey started before that.
"My now-husband asked me out on a date, and I'd just graduated college," she says. "I wanted to be sophisticated, so I ordered the house chardonnay. Well, after four or five dates, I started paying attention to what I was drinking, and I developed my palate."
She and her husband and friends of theirs enjoyed exploring wine together, and on a trip to Napa in 2009, Gross noticed something. All six of them were drinking the same wines — mostly Cabernet Sauvignons from Oakville — but they had remarkably different reactions to them.
"I thought, wouldn't it be great if there were an app that told me what I wanted, not what was 'good?'" Gross says.
While she wasn't sure then how to create such an app, she knew she needed to build up her wine knowledge. She started learning about wine in earnest and launched a wine blog. That gave her access to wine vendors and wine makers.
And then, several things happened in steps. Her brother-in-law wrote a basic algorithm that would collect taste profiles and other details from wines, but Gross needed something more. A neighbor who was an applied mathematician took that original algorithm and built on it.
"When I felt brave enough to show it, I shared it with the owners of some wineries I'd developed a business relationship with in the Finger Lakes," says Gross. "They loved the idea, and it turns out one of the winemaker's wife was a sensory scientist at Cornell. At every key place along building this business, it's been about relationships."
Still fermenting
Gross did create an app, but she admits it's not quite where she wants it to be, so she'll likely tweak it over the coming year. In the meantime, she's focused on the B2B future of VineSleuth. While she says the technology her team has created is currently being used for wine, she knows it's possible to take it and expand its capabilities to beer, chocolate, spirits and other consumables.
Building the business has been both an adventure and a learning curve for Gross, whose background is in journalism and PR. But even though she doesn't come from the technology or STEM side, she says her journalism work made her a great researcher – which is exactly what she needed to build VineSleuth. She's also a driven and detail-oriented project manager.
"My team once called me the den mother, keeping everyone on track," she laughed. "And in a way, I am. But I'm also watching the future of AI happening in front me and I really love hanging out with the brilliant people on my team. This is a blast."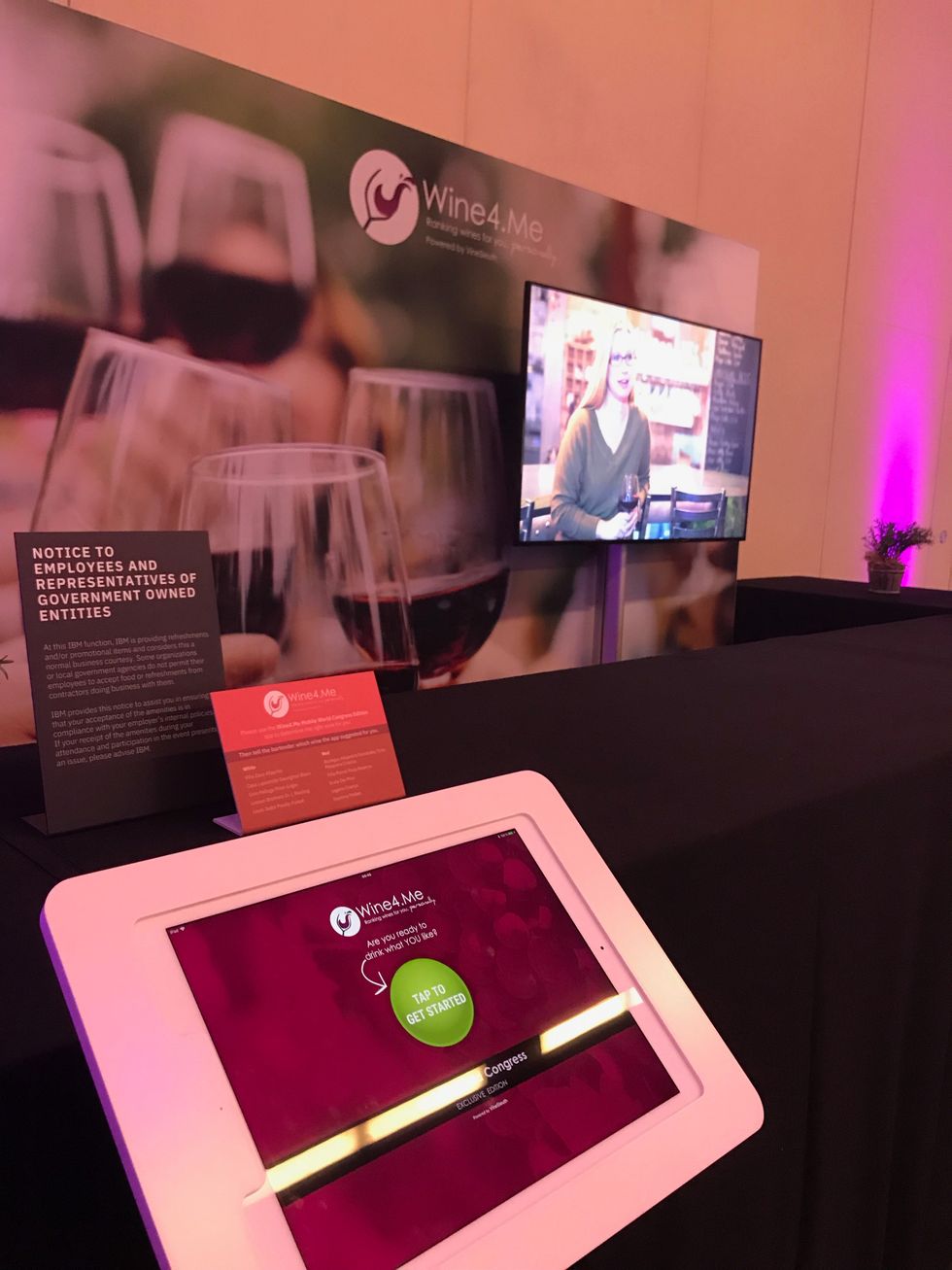 Amy Gross is also working on a consumer-facing app, called Wine4Me, that helps users keep track of their favorite wines and gives recommendations for new wines. Courtesy of VineSleuth