Feb. 22, 2023 10:54AM EST
DOSS is a real estate platform founded in Houston that helps democratize access to homeownership. Photo via Getty Images
Real estate and homeownership has been historically exclusionary. Bobby Bryant — the first Black man to create and franchise a real estate brokerage brand — wanted to do something about that.
Considering the history of the real estate industry — women weren't able to buy homes without being married and African Americans were refused outright thanks to the country's history of redlining — Bryant tells InnovationMap he saw an opportunity for a business.
"I look at diversity as our superpower, and I look at the opportunity to kick that door down," he says.
Bryant is the CEO and founder of DOSS, a digital brokerage that uses tech to make homeownership more affordable. DOSS is in the process of developing what Bryant describes as a "real estate super app." The company, which was born in 2016, has developed a technology where customers are able to ask for real-estate advice and tips, search for home listings, get neighborhood information, and recent sales data.
The effort received funding via the Google for Startups Black Founders program, which totalled $100,000. DOSS touts its platform as a dynamic and effective effort to methodically dissect the entire real estate process and rebuild a modern-day digital real estate brokerage with a "flex-model" that's more modern.
Bryant is looking to grow DOSS using a franchise method. Franchisees get a program that lowers their expenses, increases their bottom line, and provides cutting edge technology that includes use of artificial intelligence. While the real estate space is competitive, and for some could be daunting, Bryant looks to modernize the industry, while making it simpler to navigate. And that's where the tech comes in.
"The fluidness of the process, not making it as restrictive to certain groups, it really opens things up, and that is what we've seen with our technology," Bryant says. "How do we turn around and make data more humanistic and centralize it?
"We want people to feel comfortable asking questions and getting accurate answers," he continues. "Millenials and Gen Z are the most-educated generations we've seen in history. They are also the most diverse in history. We understand that."
Bryant explains how important equity and honesty is to these new generations, and he's built DOSS with them in mind. As a former educator with two master's degrees in education, Bryant transitioned to the world of real estate in 1999. He says he sees a connection in his journey from helping students to now helping people find a home — especially to these younger generations of first-time buyers who are dealing with an ever-changing market.
"Education is a part of all of our lives," Bryant says. "I've been able to educate people on the process, and create a technology that makes it all more fluid, and insightful and transparent with the real estate industry. ... What I've done is incorporate an educational process, which I guess you can say is an advantage I have."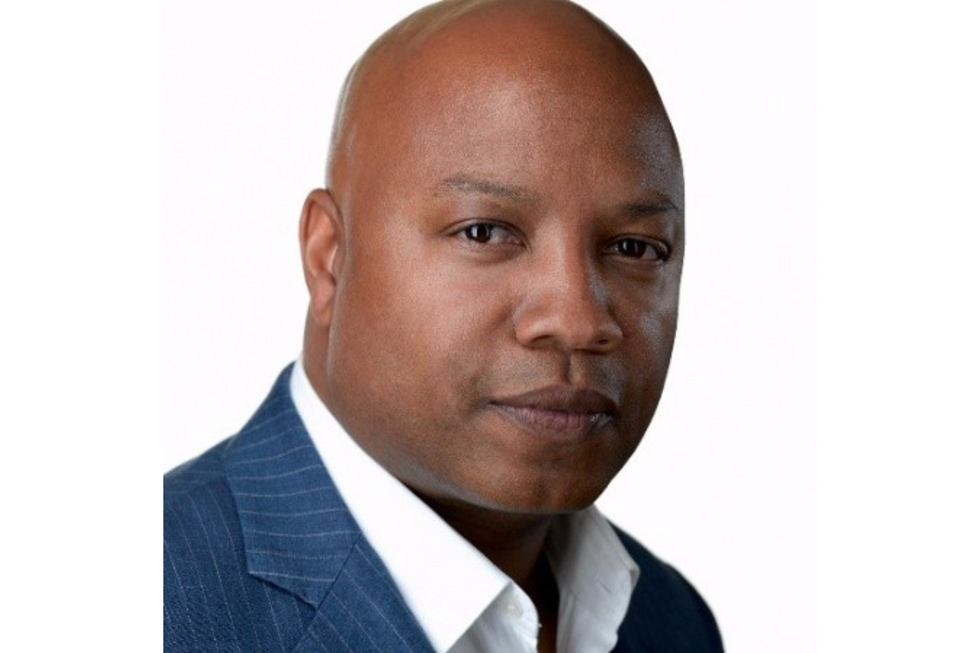 Bobby Bryant founded Doss to make it easier to learn about homeownership. Photo via askdoss.com