3 female Houston startup founders to watch in 2019
Jan 25, 2019, 2:29 pm
Three female-founded companies pitched to potential investors at The Cannon. Here's why they are ones to watch. Courtesy photos
The Lone Star State has been deemed a great place for female entrepreneurs to get their feet wet, and Houston's ecosystem is full of these leading ladies. At a pitch party at The Cannon, a coworking space in West Houston, over 100 guests, including Cannon Ventures investors and Cannon members, gathered to hear three of these female founders pitch their companies.
From DNA dating and smart pillboxes to an educational franchise company, these three female-led institutions are ones to watch this year. Here's why.
X&Y Technologies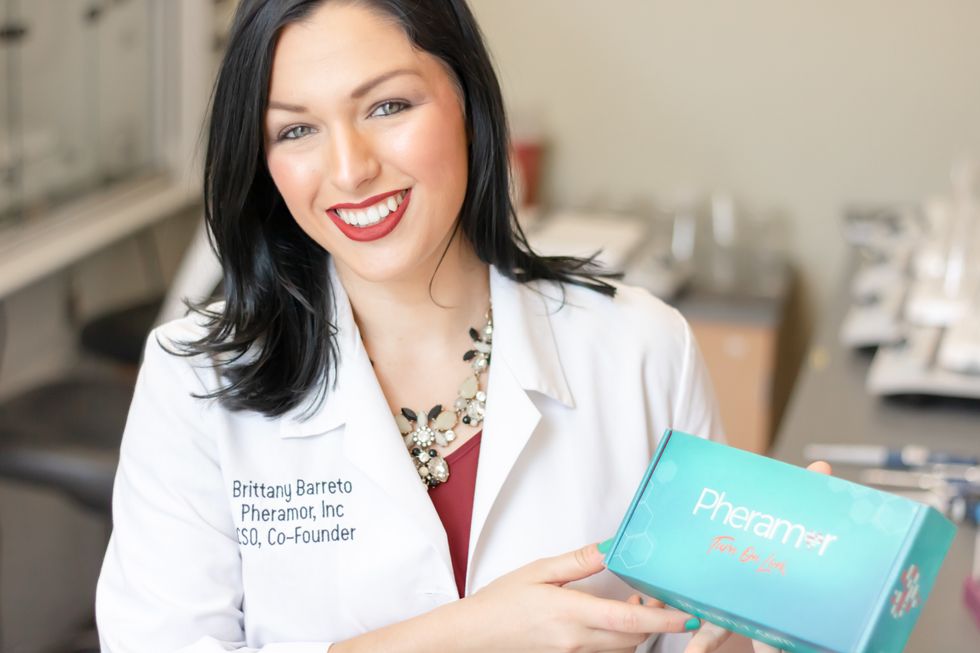 Brittany Barreto wants X&Y Technologies to be known for its science-based dating expertise. Karla Martin/Pheramor
Now is the time to have a DNA-based technology company, says Brittany Barreto, CEO and co-founder of X&Y Technologies. She launched her genetics-based data app over two years ago, and now she's expanding the brand to include a couples compatibility test and B-to-B software-as-a-service feature, so that other dating apps can utilize her technology.
"Our traction with the dating app was a fantastic way to prove that we are the thought leaders, we have the infrastructure, and we have the algorithm and we've proven that the market is ready to buy a DNA kit to find love," she says in her pitch.
With fundraising plans in 2019, Barreto hopes to launch the expanded company, and says she has already seen a lot of interest in both of the new DNA-based products. Read more about Pheramor's national growth, the X&Y expansion, and how Barreto got her start.
IDEA Lab Kids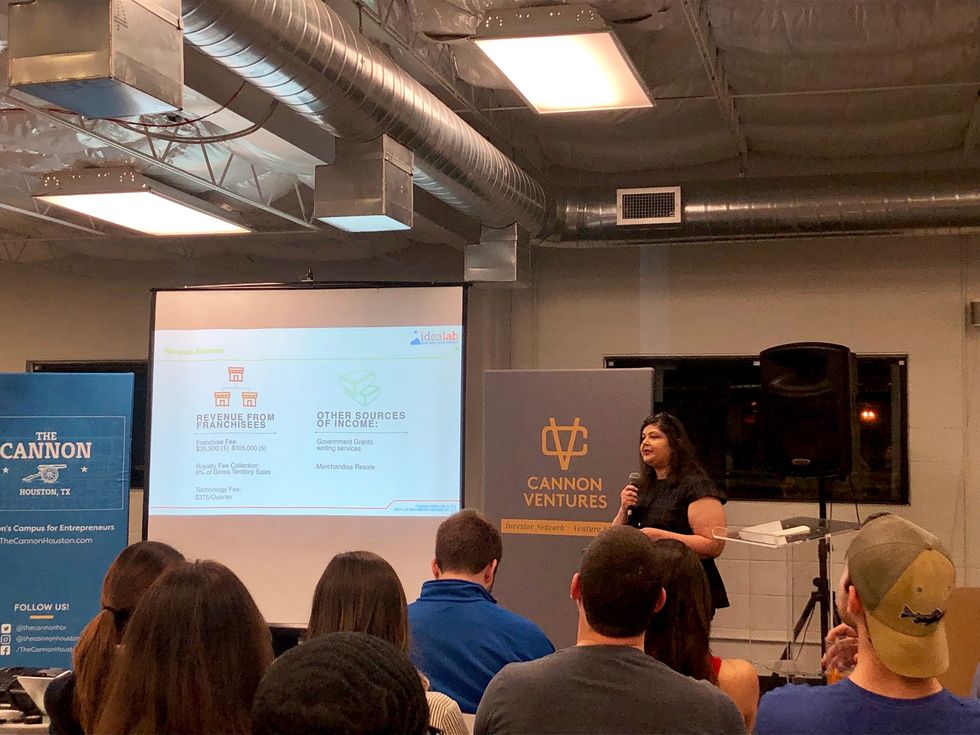 Ghazal Qureshi pitched her education franchise company, IDEA Lab Kids, and discussed her plans to double its presence in 2019. Natalie Harms/InnovationMap
Six years ago, when Ghazal Qureshi wanted an after school program for her kid and their diverse interests, she created it. Now, the interactive programming that focuses on the science, technology, engineering, arts and math activities for kids is a growing franchise opportunity. After launching the franchise model in February 2017, IDEA Lab Kids already has 10 locations, with seven coming on board within the next few months — including a location in Ecuador.
"In 2019, we're looking to double the number of campuses," Qureshi says in her pitch.
What makes IDEA Lab different from its competitors, she says, is the interactive and diversified curriculum that engages all children.
"We know that kids have limited attention spans theses days," Qureshi says. "New technologies and methods are needed every day in order to grasp that attention span, and that is what we are really good at. At any given day, there are drones flying, augmented reality, cooking classes, and more are happening under the roof of an IDEA Lab campus."
In addition to expanding its presence, Qurshi has worked to roll our new products, such as a coding club, updated website registration tools
EllieGrid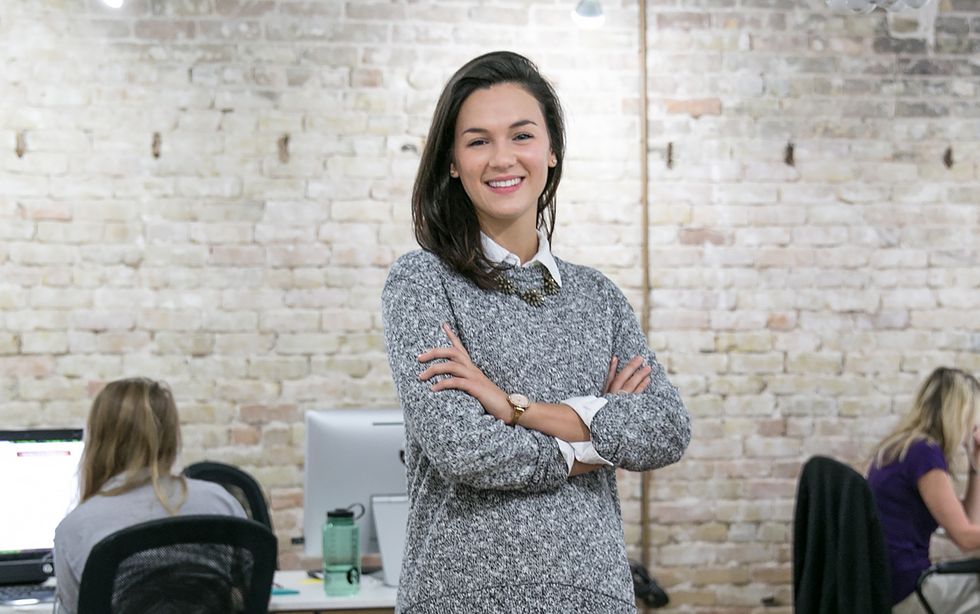 Regina Vatterott is thinking outside the pillbox with her startup, EllieGrid. Courtesy of EllieGrid
When she was in college, Regina Vatterott fainted on her way to lunch. She had lapsed on taking her medicine and vitamins, which caused an imbalance in her health. She was using a traditional pillbox that was tacky and a pain to organize and starting thinking about a product that was more stylish and used smart technology. She and her cofounders created EllieGrid, a sleek pillbox that syncs to your phone to send you messages when its time to take your meds and allows for an easier organization process.
EllieGrid's reception has been great, and the company is expanding to provide users new tools and technology. For instance, EllieGrid is starting to learn more about when its users take its medicine, which can translate to partnerships with insurence companies that currently pay pharmacies to check in with patients who haven't picked up their medicine.
"For us, Ellie is just the start," Vatterott says in an interview with InnovationMap. "We want to develop more health and wellness accessories that are traditionally known to be medical devices."
Large companies are taking interest in the Houston-based startup. Over the past three weeks, Best Buy, Walmart, CVS Health, and Pelion all reached out and expressed interest in the company, some actually placing orders and setting up trials.