Here are 3 research projects to watch in Houston
Jun 8, 2020, 1:06 pm
From CBD treatment for man's best friend to smart tech for senior living, here are three research projects coming out of the Bayou City. Getty Images
Research, perhaps now more than ever, is crucial to expanding and growing innovation in Houston.
In InnovationMap's latest roundup of research projects, we look into studies on traffic-reducing technology, recently funded projects on senior living devices, and the effect of CBD oil on four-legged arthritis patients.
University of Houston researchers look into tech to solve traffic jams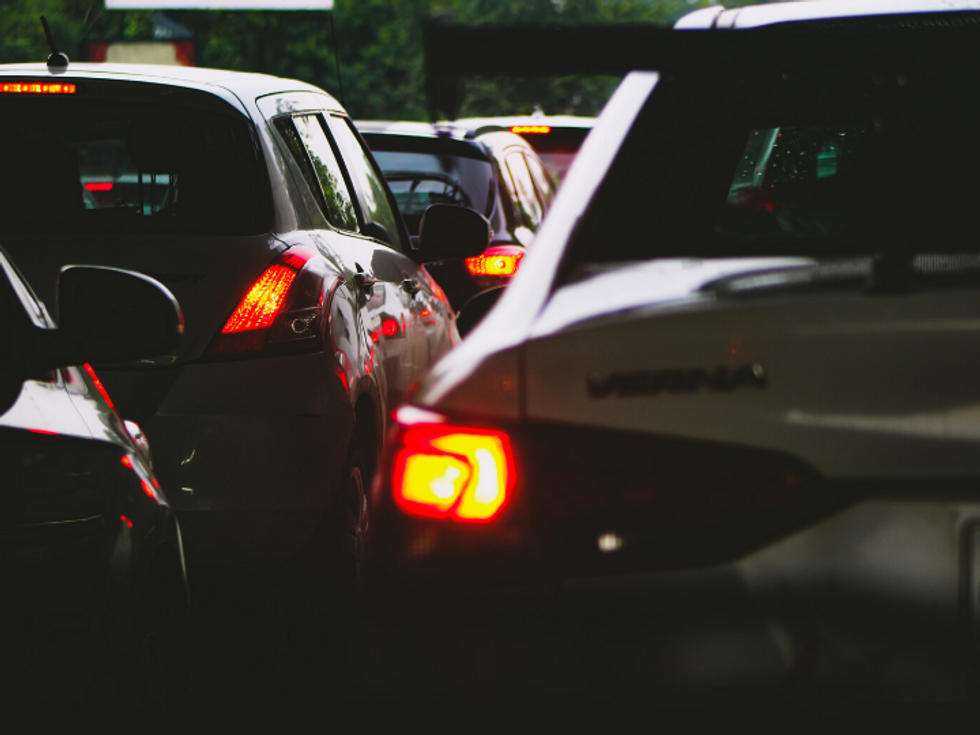 Photo via uh.edu
Traffic in major cities including Houston has been a growing problem — especially as populations grow. But, when considering ways to alleviate the issue, University of Houston researchers found that technology — 511 traffic information systems and roadside cameras to traffic apps like Waze and Google Maps – is already helping the situation.
"Technology has the potential to help society, and one way is to help us make better infrastructure decisions and put less pressure on roads," says Paul A. Pavlou, dean of the C.T. Bauer College of Business and author for the report, in a UH news release.
Pavlou, whose report was published by Information Systems Research, and colleagues Aaron Cheng of the London School of Economics and Min-Seok Pang of Temple University discovered that Intelligent Transportation Systems, or ITS, saved cities using the technology more than $4.7 billion a year in lost work or productivity, 175 million hours a year in travel time, 53 million gallons a year in fossil fuel consumption, and 10 billion pounds less CO2 emitted each year, according to the release.
Houston, for instance, has yet to adopt a 511 traveler information system, but has worked with private companies to design and build intelligent transportation systems.
"Traffic is even worse than before since people move where the roads are built and drive more," Pavlou says. "The city is growing, but there are alternative ways that do not impose some much demand on roads with the intelligent use of technology in parallel."

Baylor College of Medicine's CBD research on canine arthritis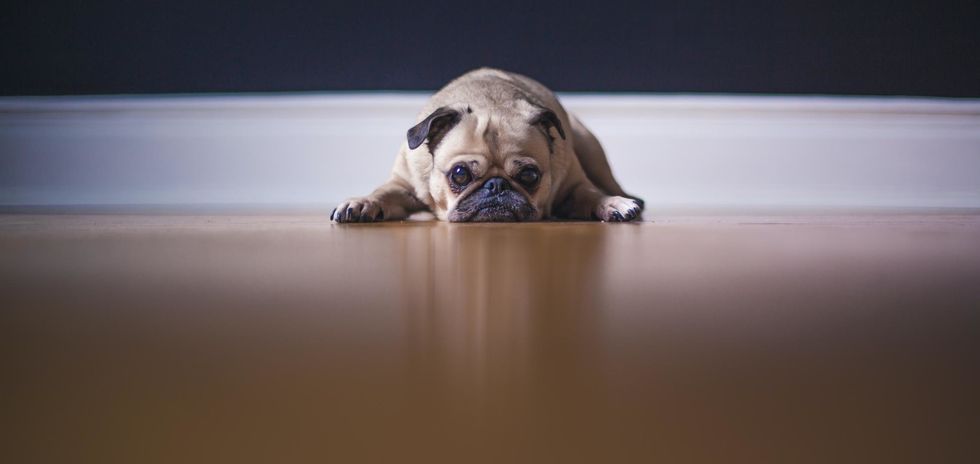 Photo via bcm.edu
Just like mankind, man's best friend is subject to arthritis. A study from Baylor College of Medicine in collaboration with Medterra CBD is looking into how cannabidiol, or CBD, can improve conditions in arthritis patients of both species.
The study was published in the journal PAIN and found that CBD treatment improved the quality of life for the dogs with artritis.
"CBD is rapidly increasing in popularity due to its anecdotal health benefits for a variety of conditions, from reducing anxiety to helping with movement disorders," says corresponding author Dr. Matthew Halpert, research faculty in the Department of Pathology and Immunology at Baylor, in a news release. "In 2019, Medterra CBD approached Baylor to conduct independent scientific studies to determine the biological capabilities of several of its products."

Arthritis is a common condition in dogs, with the American Kennel Club finding that it affects around 20 percent of dogs in the United States. Plus, according to the release, the dogs' conditions are similar to humans.
"We studied dogs because experimental evidence shows that spontaneous models of arthritis, particularly in domesticated canine models, are more appropriate for assessing human arthritis pain treatments than other animal models. The biological characteristics of arthritis in dogs closely resemble those of the human condition," Halpert says.
According to Halpert, the study found good results. Nine of the 10 dogs on CBD showed benefits, he says.
Rice University's senior living tech receives grants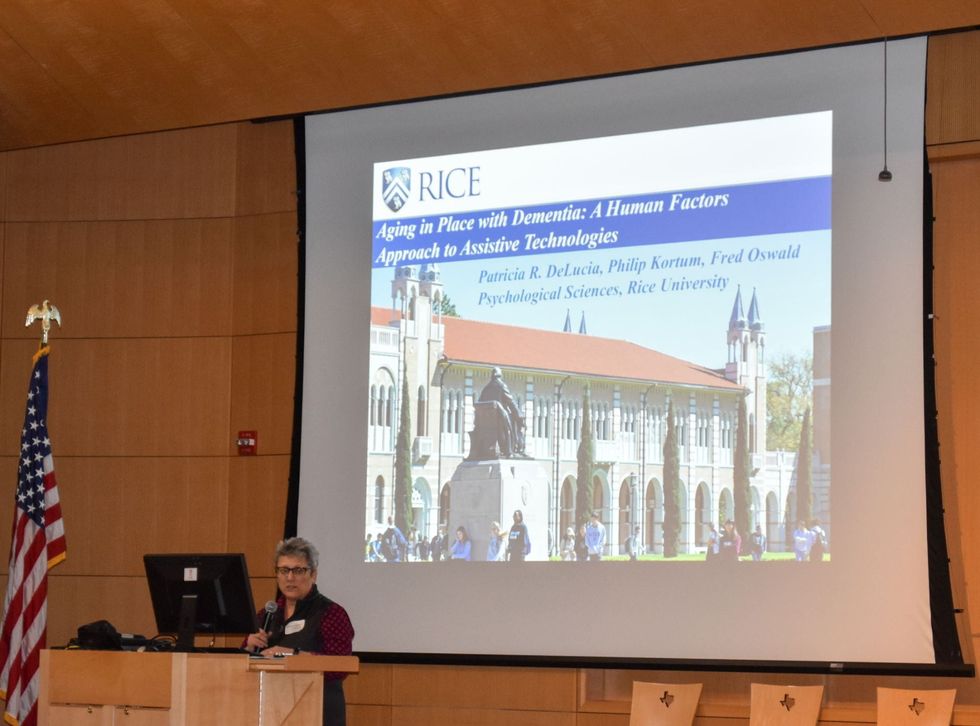 Photo via rice.edu

Rice University researchers who are looking into technology that can advance senior living facilities have received three new grants to continue their study.
According to a press release from Rice, the Internet of Things and Aging-in-Place Seed Grants, which is funded by Rice ENRICH and UTHealth, support research teams that "work together to test ideas, gather critical information and lay the groundwork for larger grant applications in the future."
"The Rice ENRICH office serves to facilitate collaborations of Rice faculty with those at TMC (Texas Medical Center) institutions," says Marcia O'Malley, a professor of mechanical engineering at Rice and an adviser to the provost for Rice ENRICH, in the release. "Our recent engagement with UTHealth and the seed funds awarded demonstrates Rice's commitment to building lasting relationships in the TMC community."

The grants were awarded to three projects:
"Aging in Place with Cognitive Impairment: Toward User-Centered Assistive Technologies. " This study will look into availability and usefulness of assistive technologies among white, Hispanic, and African American patients with mild cognitive impairment to moderate dementia.
"Facial and Body Motion Technology to Detect Psychosocial Distress in Stroke Survivors and Informal Caregivers Living at Home." This study will look at stroke survivors and their informal caregivers to help test technologies in a simulated home environment and look for signs of psychosocial distress, which can contribute to poor health outcomes.
"An AI-powered chatbot for supporting the medication information needs of older adults." —This study will develop a voice-activated system that could be integrated into smart assistants to answer medication-related questions.