3 cancer-fighting innovations coming out of Houston institutions
Sep 26, 2019, 11:08 am
From a new cancer-detecting device to a digital resource for childhood cancer survivors, here are some cancer-fighting innovations from Houston. Getty Images
Not all heroes wear capes. Some wear lab coats. Almost daily, it seems there's a new breakthrough or discovery for life-saving innovations.
These three cancer-related innovations are coming out of Houston, and they are ones to watch.
University of Houston's biosensor for prostate cancer reoccurrence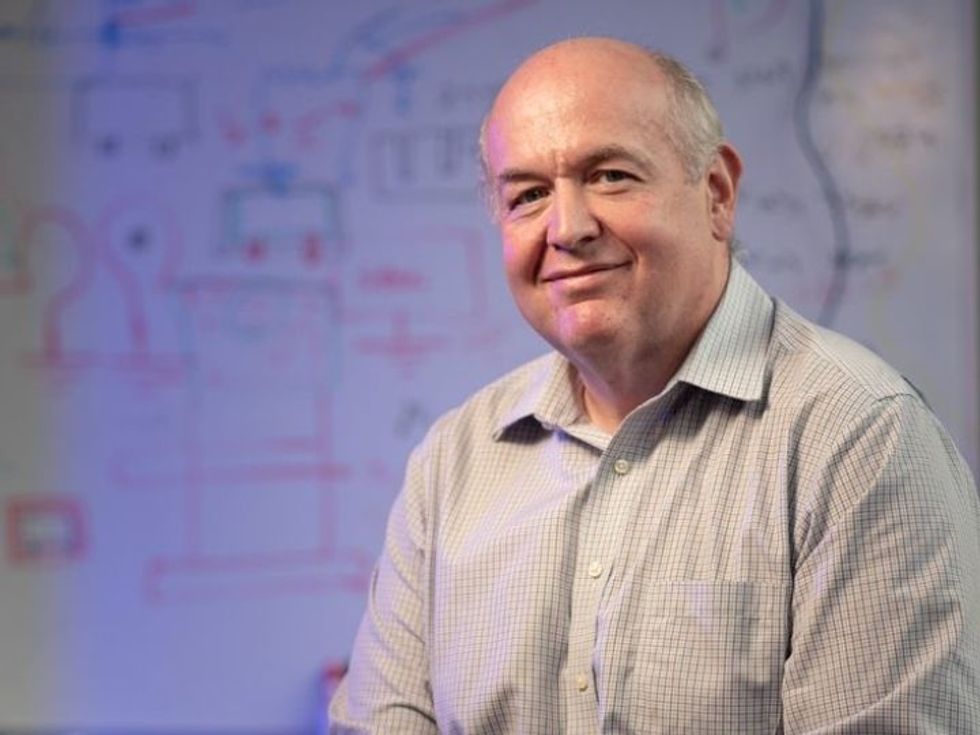 Dmitri Litvinov, professor of electrical and computer engineering at the University of Houston, is on a mission to bring an effective, low-cost test for prostate cancer recurrence to doctor's offices everywhere. Photo via uh.edu
Researchers from the University of Houston have teamed up with their colleagues at the University of Pennsylvania to try to get a biosensor that can detect the recurrence of prostate cancer into the doctor's office.
The research is funded by a $399,988 grant from the National Science Foundation and led by Dmitri Litvinov, principal investigator and professor of electrical and computer engineering at UH.
"Such tests exist in clinical laboratories, but there remains a critical need for inexpensive, versatile and high-sensitivity diagnostic platforms which can bring the performance to the point of care or doctor's office," says Litvinov in a release.
The biosensor platform would be less than $3 per test — an alluring fact for patients and health care providers — and would function more or less like a pregnancy test, but without a simple positive or negative response. Rather, the test can assess how much prostate-specific antigen is in a patient's blood
"Our technology has potential to help improve survival rates with more accessible, affordable and easier testing," Litvinov says.
Rice University's study that points to new cancer-fighting drug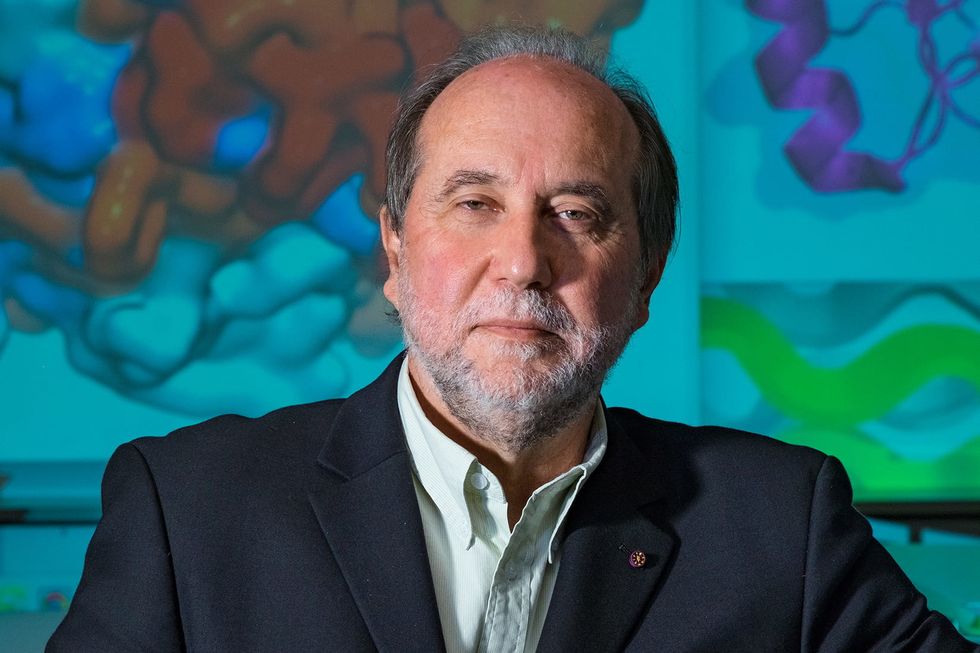 José Onuchic co-authored a study that's opening doors for a new approach in cancer drug development. Photo by Jeff Fitlow/Rice University
A recent study in the Proceedings of the National Academy of Sciences revealed that a cancer-linked version of the protein mitoNEET can shut the gateways of mitochondria cells that supply chemical energy.
José Onuchic, a physicist and co-director of Rice University's Center for Theoretical Biological Physics, co-authored the paper and noted that the gateways, called voltage-dependent anion channels, or VDACs, typically open and shut to allow the passage of metabolites and other small molecules between mitochondria and the rest of the cell.
"The VDAC channel transports all types of metabolites between the cytosol and the mitochondria," says Onuchic in a release. "Dysfunction of this channel is involved in many diseases including cancer and fatty liver disease."
Co-author Patricia Jennings, a structural biologist at UCSD, explains in the news release.
"The discovery that mitoNEET directly gates VDAC, the major porin of mitochondria, as well as the accompanying structural analysis and predictions for this interaction, affords a new platform for investigations of methods to induce cancer cells to commit cell suicide, or apoptosis/ferroptosis, in a cancer-specific, regulated process," she writes.

The study opens doors for a new approach to cancer-treating drugs.
"Fine-tuning a drug that specifically alters the redox-state of interaction between VDAC and mitoNEET would allow the development of new weapons to battle multiple cancers," Onuchic says.
Baylor College of Medicine's digital tool for childhood cancer survivors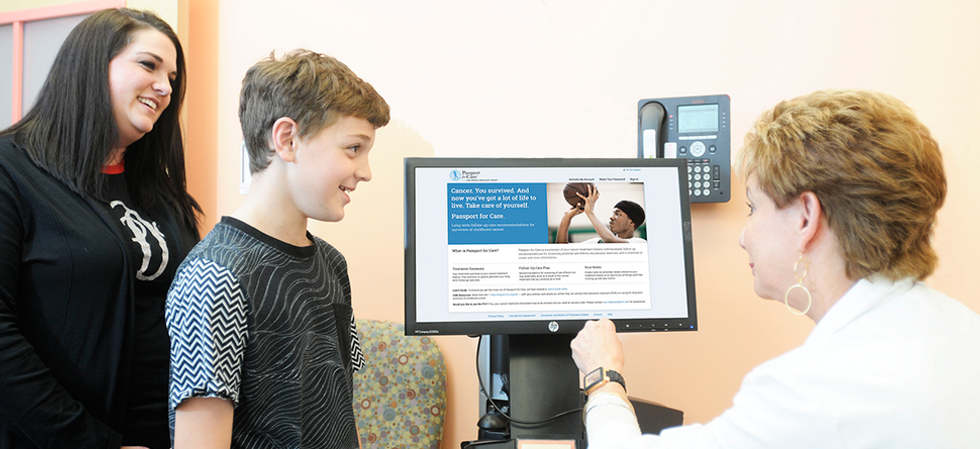 Baylor College of Medicine has created an online resource for childhood cancer survivors. Photo via bcm.edu
Childhood cancer survivors face a lifetime of obstacles to overcome, and Baylor College of Medicine and Texas Children's Cancer Center have developed a resource to help these patients have the best quality of life in remission.
Passport for Care, a free online resource, features a "survivorship care plan" for the patient, his or her doctor, and family members. The program's new Screenings Recommendations Generator tool can provide a childhood cancer survivor with potential late effects and how to manage their care.
"This tool is especially helpful for patients who have moved on to other doctors who they did not see as a child and who might not be familiar with their particular treatment and the subsequent health risks," says Dr. David Poplack, founder of the Passport for Care and associate director of the Texas Children's Cancer and Hematology Centers, in a news release. "It helps physicians understand their patient's history and know how to address future health problems."
Over 37,000 cancer survivors are using Passport for Care at 138 clinics around the world. Additionally, patients can also register through the Screenings Recommendations Generator.
Passport for Care is funded by the Cancer Prevention & Research Institute of Texas, as well as through a grant from Hyundai Hope on Wheels.
"We created Passport for Care with the goal of empowering survivors in their healthcare decisions," Poplack says. "Their care doesn't end when cancer treatment is over. Survivorship care is a lifelong journey."