Here's what you can expect at Houston's Comicpalooza this weekend from esports to Game of Thrones stars
May 9, 2019, 12:29 pm
Comicpalooza takes place Friday, May 9, to Sunday, May 12. Courtesy of Comicpalooza
People from around the world will be flocking to downtown Houston by the thousands, and not just for the Astros and the Rockets. The 11th annual Comicpalooza is taking over the George R. Brown Convention Center from Friday, May 10, to Sunday, May 12.
"This major super block in downtown will be absolutely electric this weekend," Michael Heckman, Comicpalooza president, tells InnovationMap.
Last year, the convention attracted over 50,000 people from 47 states and 17 countries, and it made an economic impact of over $20 million, Heckman says. This year, with the help of Game of Thrones stars and an inaugural ESPN event, Comicpalooza should surpass last year's accomplishments.
Here's what you can expect from this weekend.
A crowd at the panel that has two Game of Thrones actresses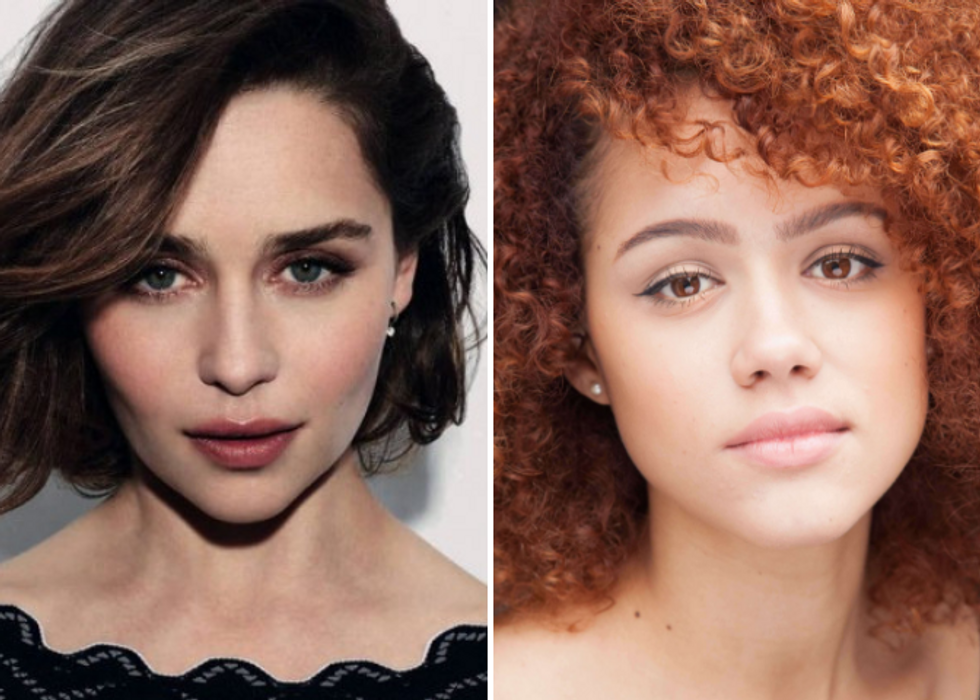 Emilia Clarke (left) plays Daenerys in Game of Thrones, and Nathalie Emmanuel plays her adviser and friend, Missandei. Photos courtesy of Comicpalooza
A panel on Saturday morning at 11 am will have two Game of Thrones stars — Emilia Clarke (Daenerys) and Nathalie Emmanuel (Missandei). The panel is sure to attract the masses, and the two actresses are major gets by the organization.
"To be able to get Emilia Clarke in the middle of the final season of Game of Thrones, with only two episodes to go — the hype has been unbelievable," Heckman says. "To be able to have a pop culture phenomenon like that come here to Houston — and it will be her first fan event. She's done the San Diego Comic Con, but that was more of a media event."
Both actresses also have autograph visits available for purchase. Clarke's are sold out online, but some opportunities will be made available day of.
The first ever ESPN collegiate esports competition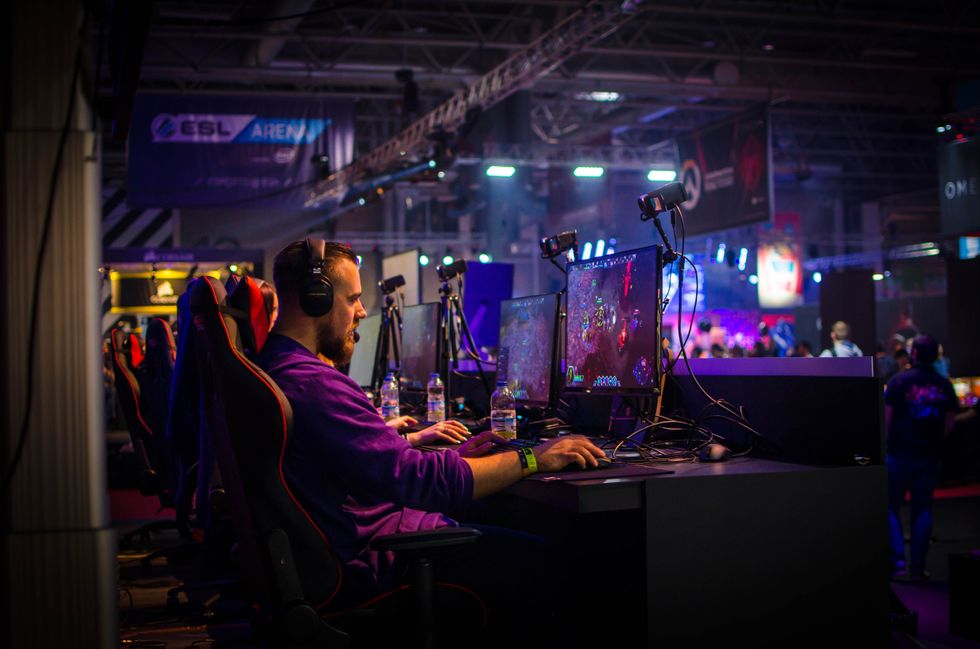 ESPN's inaugural esports competition for college students is premiering at Comicpalooza. Jamie McInall/Pexels
For the first time ever, ESPN is having a collegiate esports championship and chose Houston to be the place for the finals.
"We've understood the value of [esports] for Comicpalooza for a number of years. ESPN is making a big investment — it's their first ever event of this nature, but it won't be their last," Heckman says.
Students from hundreds of schools have competed to make it to the semifinals and championship in Houston, and scholarships are on the line. The weekend will have 22 teams across five video games — Hearthstone, Heroes of the Storm, Overwatch, StarCraft II, and Street Fighter V — according to ESPN. To read more about the competition, click here.
Makers on display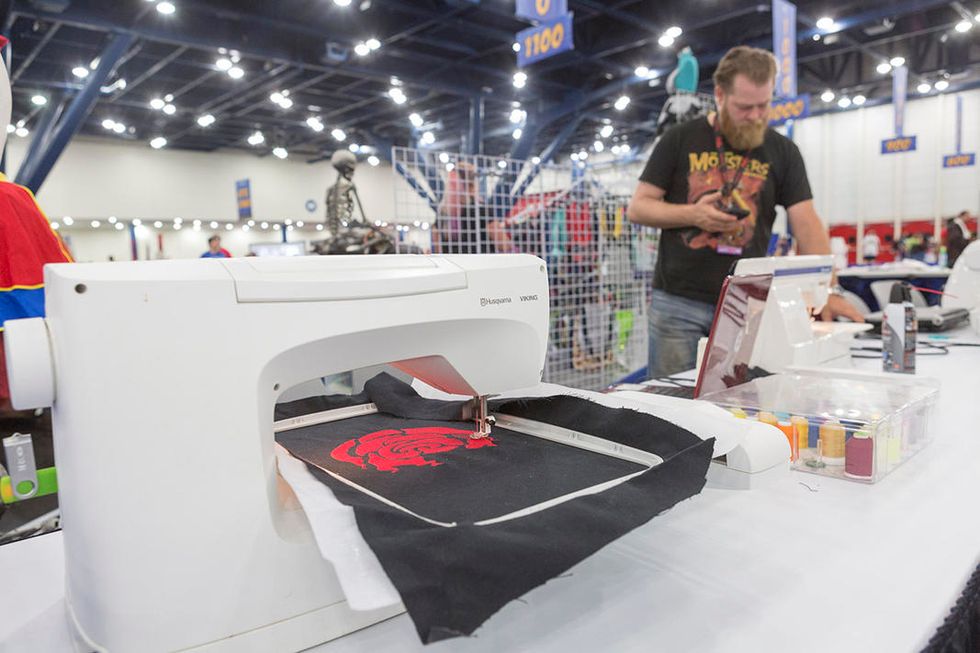 Anyone can check out the Comicpalooza Maker's Space — there's even a place to fix any cosplay wardrobe malfunctions. Photo via comicpalooza.com
Calling all makers — professionals or wannabes. Comicpalooza's Maker's Space is open to cosplayers, artists, engineers, scientists and everyone in between who wants to create and build using old and new technology, from small electrical parts to towering 3D printers and Lego masterpieces.
"What a lot of people don't know is there are so many interesting aspects to Comicpalooza — from literature tracks to a film festival to a makerspace," Heckman says. "There are hundreds of exhibitors on the expo showfloor, but there's an area carved out for makers."
A party on the promenade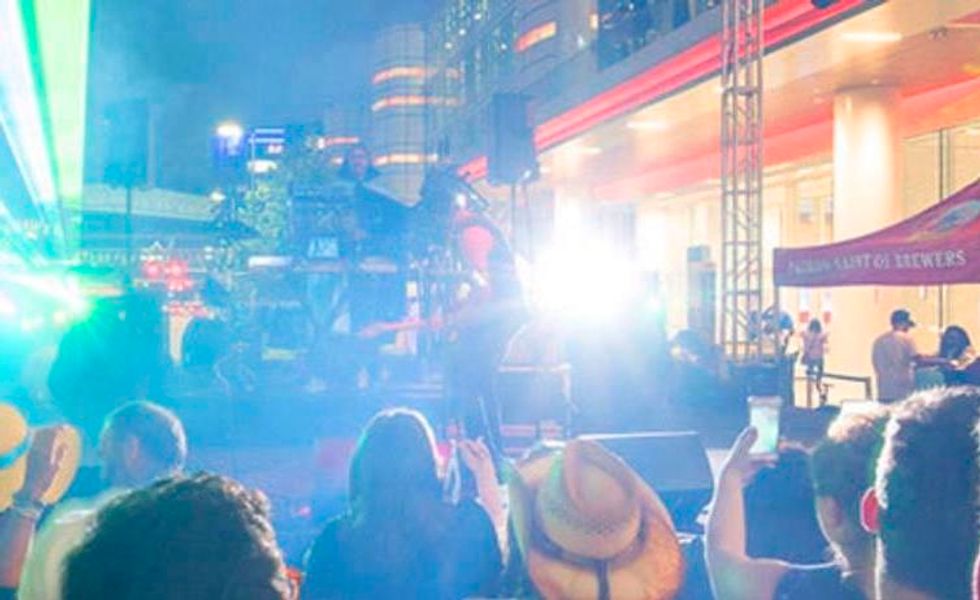 Free concert anyone? Photo via comicpalooza.com
From 6 to 10 pm on Saturday, Avenida Houston will be transformed into an after party put on by Saint Arnold's and headlined by Icona Pop. It's free to attend, and you can get more info here.
VIPs all around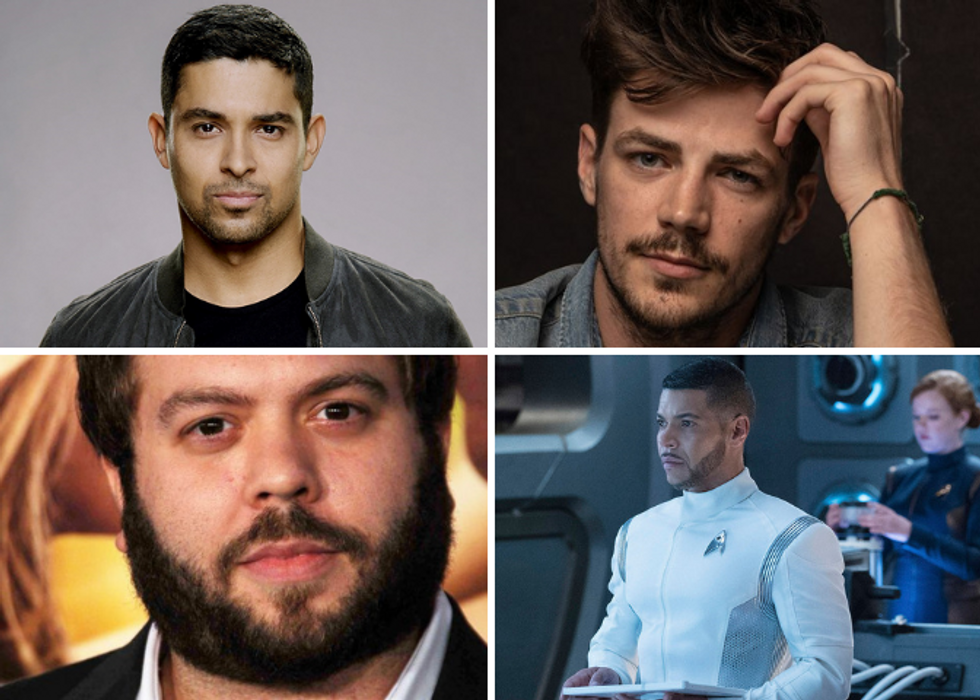 It's not just the Game of Thrones people being featured. Photos via comicpalooza.com
Comicpalooza attendees can grab photos with or autographs from over 30 different actors across major franchises — like Star Trek, Walking Dead, and so much more.
The list of actors is as follows: Emilia Clarke, Nathalie Emmanuel, Grant Gustin, Wilmer Valderrama, Dan Fogler, Gates McFadden, Michael Dorn, John Wesley Shipp, Peter Serafinowicz, Griffin Newman, Yara Martinez, Brendan Hines, Scott Speiser, Jeremy Davies, Andrew Divoff, Mira Furlan, Erick Avari and more.