4 Houston innovators to know this week
Jul 18, 2022, 8:25 am
This week's roundup of Houston innovators includes Angela Holmes of Mercury Data Science, Meredith Wheeler and Maggie Segrich of Sesh Coworking, and Shaun Zhang of the University of Houston. Courtesy photos
Editor's note: In this week's roundup of Houston innovators to know, I'm introducing you to three local innovators across industries — from data science to cancer therapeutics — recently making headlines in Houston innovation.
Angela Holmes, CEO of Mercury Data Science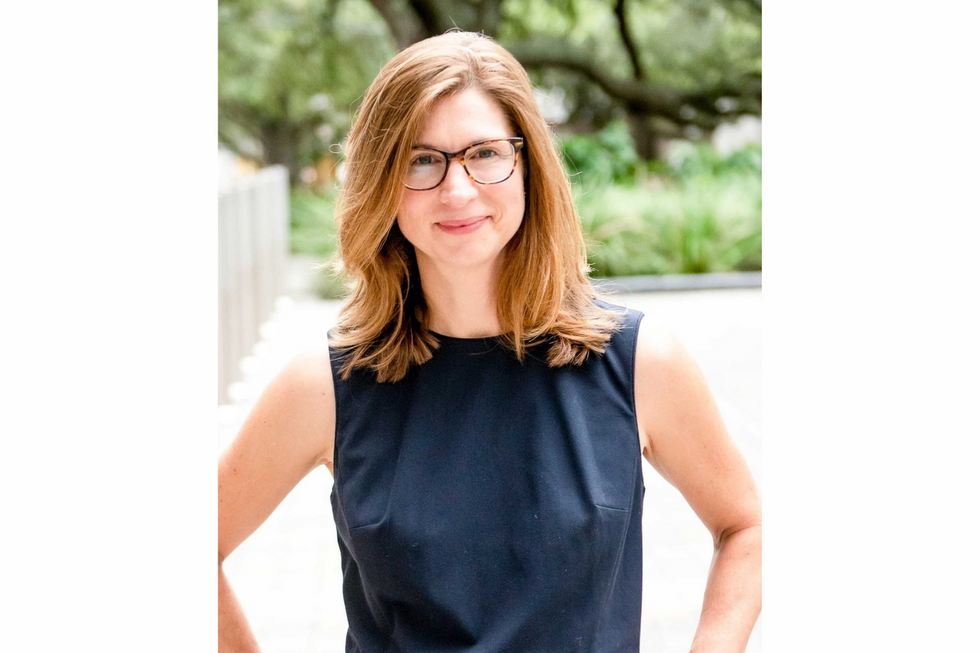 Angela Holmes is the CEO of MDS. Photo via mercuryds.com
A Houston-based AI solutions consultancy has made changes to its C-suite. Dan Watkins is passing on the CEO baton to Angela Holmes, who has served on MDS's board and as COO. As Holmes moves into the top leadership position, Watkins will transition to chief strategy officer and maintain his role on the board of directors.
"It is an exciting time to lead Mercury Data Science as we advance the development of innovative data science platforms at the intersection of biology, behavior, and AI," says Holmes in the release. "I am particularly excited about the demand for our Ergo insights platform for life sciences, allowing scientists to aggregate a vast set of biomedical data to better inform decisions around drug development priorities." Click here to read more.

Meredith Wheeler and Maggie Segrich, co-founders of Sesh Coworking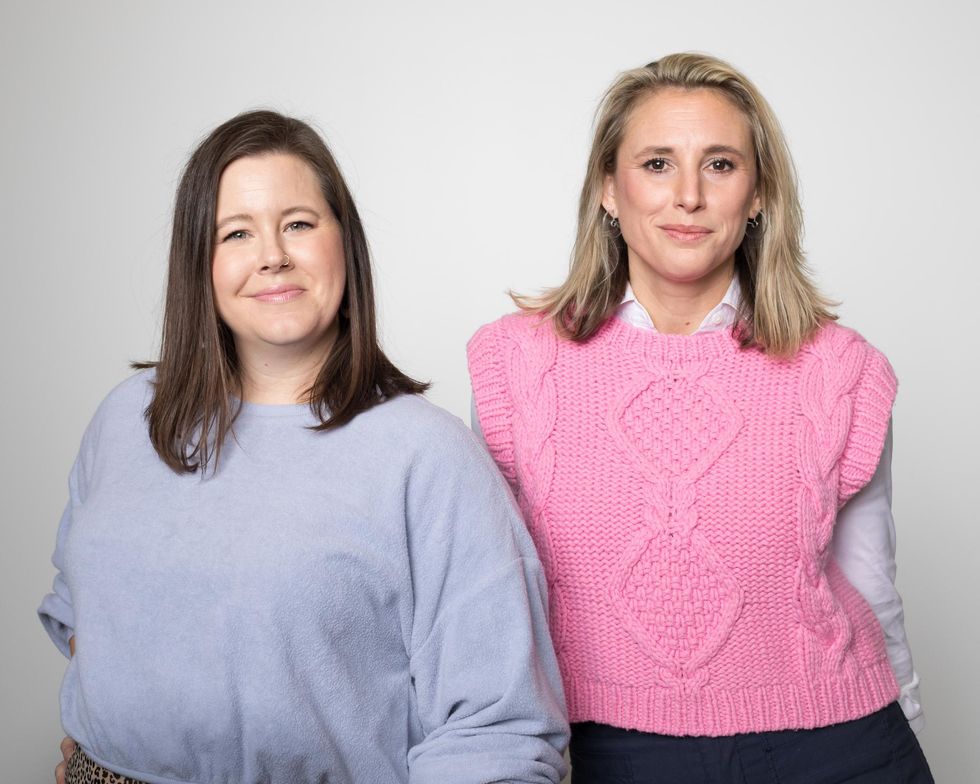 Sesh Coworking and its founders Maggie Segrich and Meredith Wheeler are on a roll. Photo courtesy of Sesh
Sesh Coworking, described as Houston's first female-focused and LGBTQIA+ affirming coworking, has been operating its 2808 Caroline Street location's second-floor space since January, but the first floor, as of this week, is now open to membership and visitors. The new build-out brings the location to over 20,000 square feet of space.
Called The Parlor, the new space includes additional desks, common areas, a wellness room, and a retail pop-up space. Since its inception in early 2020, Sesh has overcome the pandemic-related obstacles in its path and even seen a 60 percent increase in membership with an overall 240 percent increase in sales over the past year.

"Our growth is a testament to the ever-changing landscape of Houston's office and retail industry after the workplace dramatically changed in 2020," says Maggie Segrich, co-founder of Sesh Coworking, in a news release. "We are ecstatic to welcome current and prospective members to our new, inclusive space." Click here to read more.

The duo also joined the Houston Innovators Podcast to discuss Sesh's growth. Click here to listen.
Shaun Zhang, director of the Center for Nuclear Receptors and Cell Signaling at the University of Houston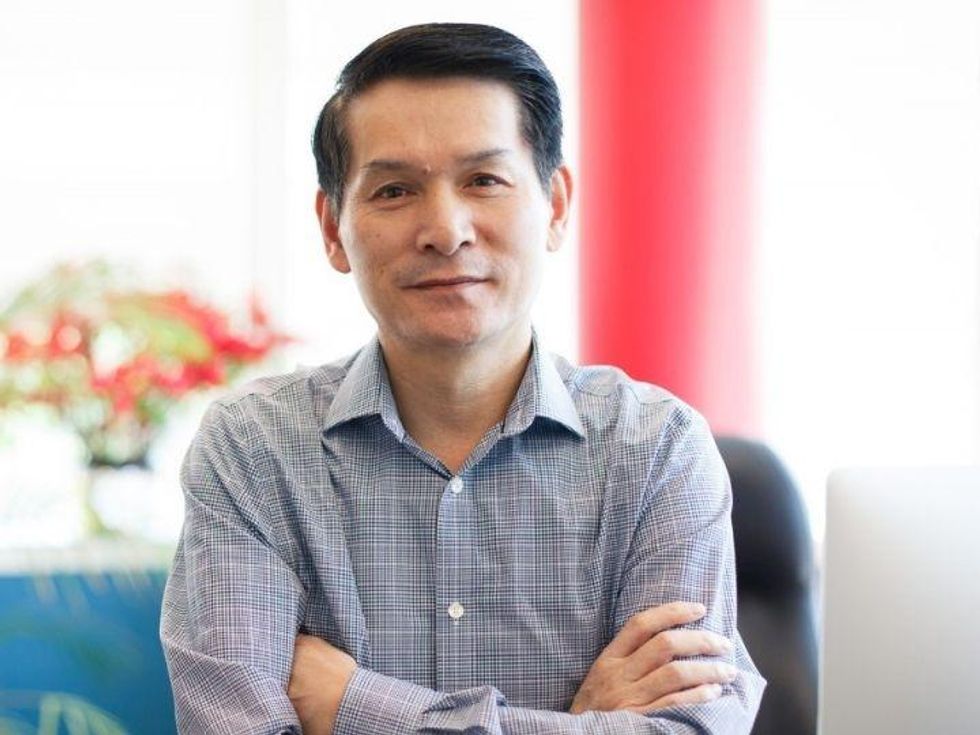 A UH professor is fighting cancer with a newly created virus that targets the bad cells and leaves the good ones alone. Photo via UH.edu
A Houston researcher is developing a cancer treatment — called oncolytic virotherapy — that can kill cancer cells while being ineffective to surrounding cells and tissue. Basically, the virus targets the bad guys by "activating an antitumor immune response made of immune cells such as natural killer (NK) cells," according to a news release from the University of Houston.
However exciting this rising OV treatment seems, the early stage development is far from perfect. Shaun Zhang, director of the Center for Nuclear Receptors and Cell Signaling at the University of Houston, is hoping his work will help improve OV treatment and make it more effective.
"We have developed a novel strategy that not only can prevent NK cells from clearing the administered oncolytic virus, but also goes one step further by guiding them to attack tumor cells. We took an entirely different approach to create this oncolytic virotherapy by deleting a region of the gene which has been shown to activate the signaling pathway that enables the virus to replicate in normal cells," Zhang says in the release. Click here to read more.