University of Houston researchers snag $1.8M to develop cancer-fighting virus
Jul 14, 2022, 1:29 pm
A UH professor is fighting cancer with a newly created virus that targets the bad cells and leaves the good ones alone. Photo via Getty Images
Viruses attack human cells, and that's usually a bad thing — some Houston researchers have received fresh funding to develop and use the evil powers of viruses for good.
The developing cancer treatment is called oncolytic virotherapy and has risen in popularity among immunotherapy research. The viruses can kill cancer cells while being ineffective to surrounding cells and tissue. Basically, the virus targets the bad guys by "activating an antitumor immune response made of immune cells such as natural killer (NK) cells," according to a news release from the University of Houston.
However exciting this rising OV treatment seems, the early stage development is far from perfect. Shaun Zhang, director of the Center for Nuclear Receptors and Cell Signaling at the University of Houston, is hoping his work will help improve OV treatment and make it more effective.
"We have developed a novel strategy that not only can prevent NK cells from clearing the administered oncolytic virus, but also goes one step further by guiding them to attack tumor cells. We took an entirely different approach to create this oncolytic virotherapy by deleting a region of the gene which has been shown to activate the signaling pathway that enables the virus to replicate in normal cells," Zhang says in the release.

Zhang, who is also a M.D. Anderson professor in the Department of Biology & Biochemistry, has received a $1.8 million grant from the National Institutes of Health to continue his work.
Zhang and his team are specifically creating a new OV — called FusOn-H2 and based on the Herpes simplex 2 virus.
"Our recent studies showed that arming FusOn-H2 with a chimeric NK engager (C-NK-E) that can engage the infiltrated natural killer cells with tumor cells could significantly enhance the effectiveness of this virotherapy," he says. "Most importantly, we observed that tumor destruction by the joint effect of the direct oncolysis and the engaged NK cells led to a measurable elicitation of neoantigen-specific antitumor immunity."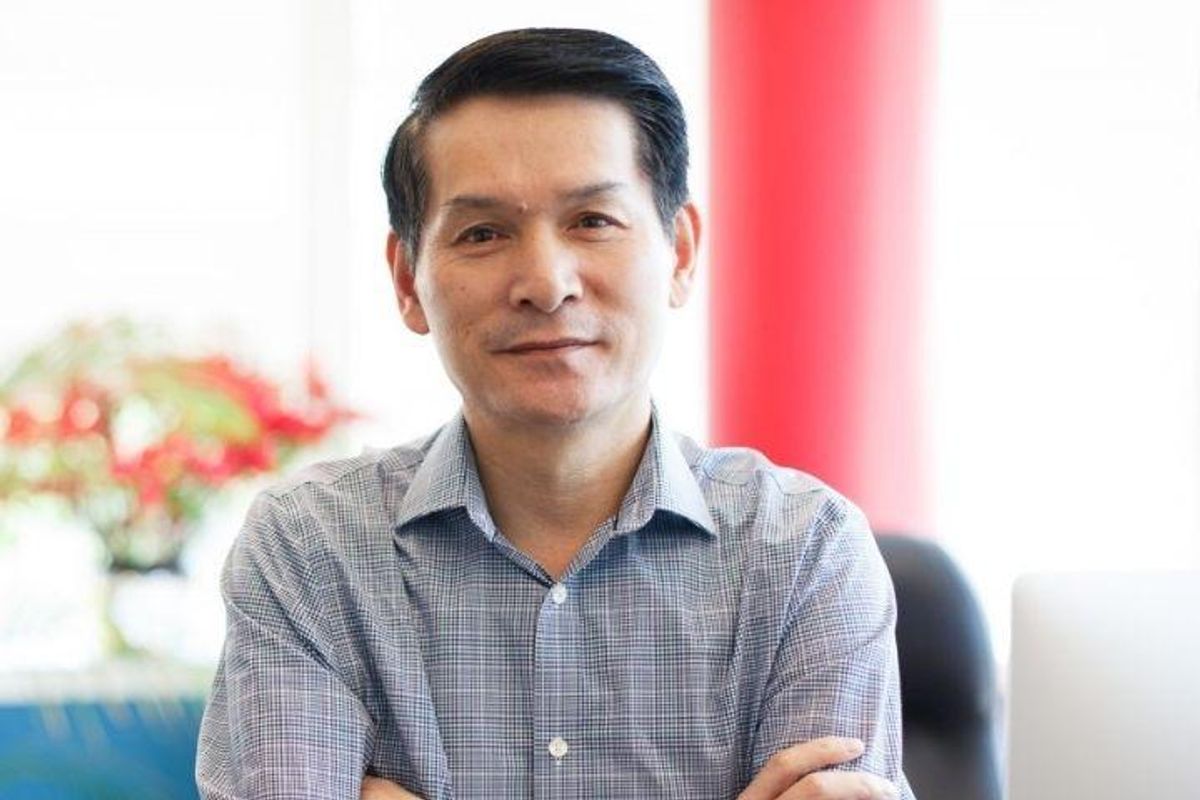 Shaun Zhang is the director of the Center for Nuclear Receptors and Cell Signaling at the University of Houston and M.D. Anderson professor in the Department of Biology & Biochemistry. Image via UH.edu