Houston-based research organization teams up with SpaceX for historic mission
Aug 30, 2021, 1:38 pm
The first crew of all civilians is headed into orbit this month — and they are going to bring back essential research. Photo via inspiration4.com
The world's first all-civilian human spaceflight mission to orbit will be participating in health-related research projects sponsored by a Houston organization.
The crew of Inspiration4 will contribute to research projects that the Translational Research Institute for Space Health, or TRISH, at Baylor College of Medicine will sponsor. The project is a collaboration is between TRISH, SpaceX, and investigators at Weill Cornell Medicine.
"The crew of Inspiration4 is eager to use our mission to help make a better future for those who will launch in the years and decades to come," says Jared Isaacman, commander of the Inspiration4 mission, in a news release. "In all of human history, fewer than 600 humans have reached space. We are proud that our flight will help influence all those who will travel after us and look forward to seeing how this mission will help shape the beginning of a new era for space exploration."

According to the release, all biomedical data collected for the Inspiration4 mission will be accessible through an open data repository funded and overseen by TRISH. The mission will include the following TRISH-sponsored research:

Collect research-grade ECG activity, movement, sleep, heart rate and rhythm, blood oxygen saturation, cabin noise and light intensity.
Perform a series of tests in the Cognition app designed to assess changes in behavioral and cognitive performance. This is the same app that is currently used by astronauts in NASA-funded research studies.
Scan organ systems via a Butterfly IQ+ Ultrasound device, which is designed with artificial intelligence guidance for non-medical experts. Data collected will determine if non-medical experts can self-acquire clinical grade images without guidance from ground support and will provide a timeline of biological changes before and during spaceflight. This device is also currently being tested by astronauts on the International Space Station.
Collect and test drops of blood during spaceflight for markers of immune function and inflammation using a state-of-the-art miniaturized device called the Vertical Flow Immunoassay.
Use balance and perception tests pre-flight and immediately post-flight to measure sensorimotor adaptation during changes of gravity. These tests are currently performed by astronauts upon return from spaceflight.
Archive, fully analyze, and share resulting biomedical samples and data in collaboration with investigators at Weill Cornell Medicine and research data in an open format database to enable greater collaborative research.
Researchers at Weill Cornell Medicine will be collecting the environmental and biomedical data and biological samples from Inspiration4's four crew members before, during, and after the mission. These samples and data will be added to a planned Biobank that will hold cryogenically-frozen samples and data from the Inspiration4 mission. The sample collection will enable long-term research and health monitoring for astronauts. WorldQuant is providing funding support for the work at Weill Cornell Medicine.
The mission, which will be aboard SpaceX's Falcon 9, is slated for September 15 from Launch Complex 39A at NASA's Kennedy Space Center. The three-day mission will target approximately a 575 km orbit, flying farther from Earth than any human spaceflight since the Hubble Space Telescope repair missions. Inspiration4's goal is to inspire humanity and raise money for St. Jude Children's Research Hospital.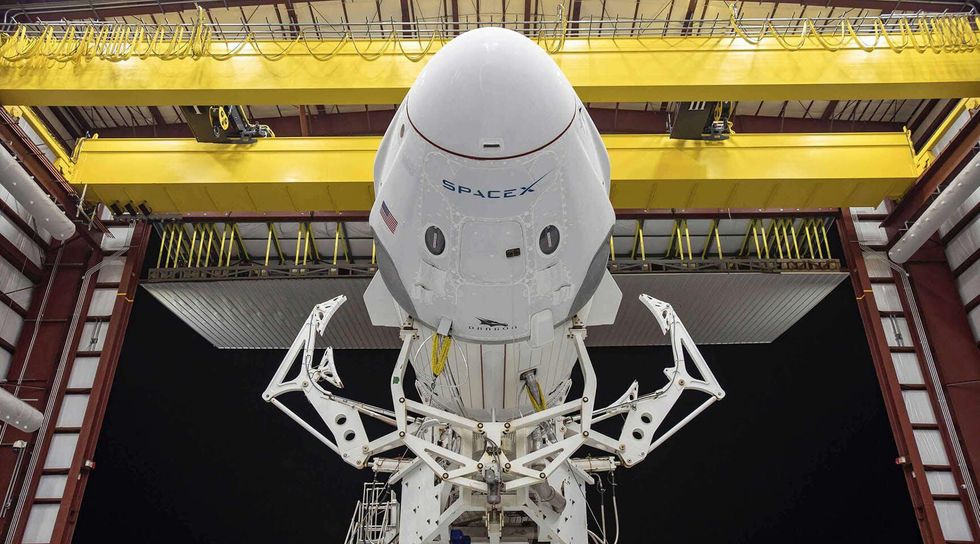 The space mission will be riding aboard SpaceX's Falcon 9. Photo via inspiration4.com