May. 06, 2021 08:22AM EST
In the latest round up of Houston innovation news you may have missed, student startups selected for a summer program, Texas might be among the best states for nurses, and more. Photo by Scott Halleran/Getty Images
It's been a busy season for the Houston innovation ecosystem, and for this reason, local startup and tech news may have fallen through some of the cracks.
In this roundup of short stories within Houston innovation, a software startup is focusing on diversity and inclusion, an angel network has a new partner organization, a Houston innovator is playing a major role in ESG, and more.

GoCo hosts its first-ever DEI Hackathon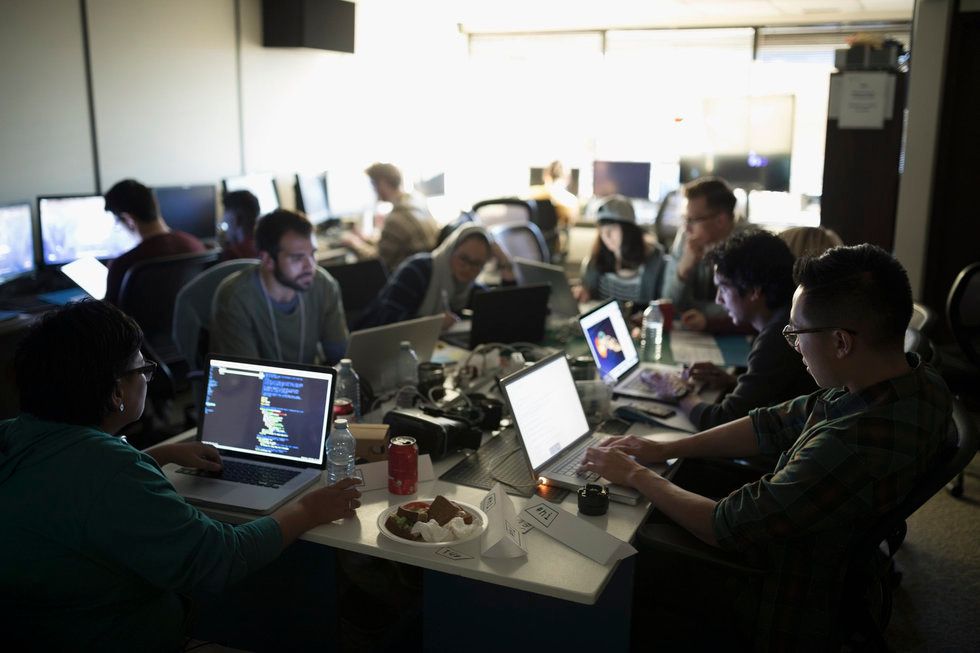 GoCo is hosting its first hackathon. Photo via Getty Images
GoCo.io, a Houston-based human resources software-as-a-service company, is hosting its first hackathon for diversity, equity, and inclusion begining today, May 6, and continuing through tomorrow, May 7.
GoCo's entire staff is going to work for over 36 hours to build solutions aimed at promoting diversity, equity, and inclusion for small businesses.

"Building technology to help HR make a difference in the workplace is what we're all about at GoCo," says Allie Collins, head of GoCo's DEI Task Force, in a news release. "HR professionals are being called upon to make profound and meaningful changes to combat racism and inequities. We're hosting this event because our whole team is passionate about creating apps and resources to facilitate that change."
The competitors will be on teams and will present their projects on Monday, May 10, for a panel of judges.
Rice Alliance backs diversity-focused angel investment network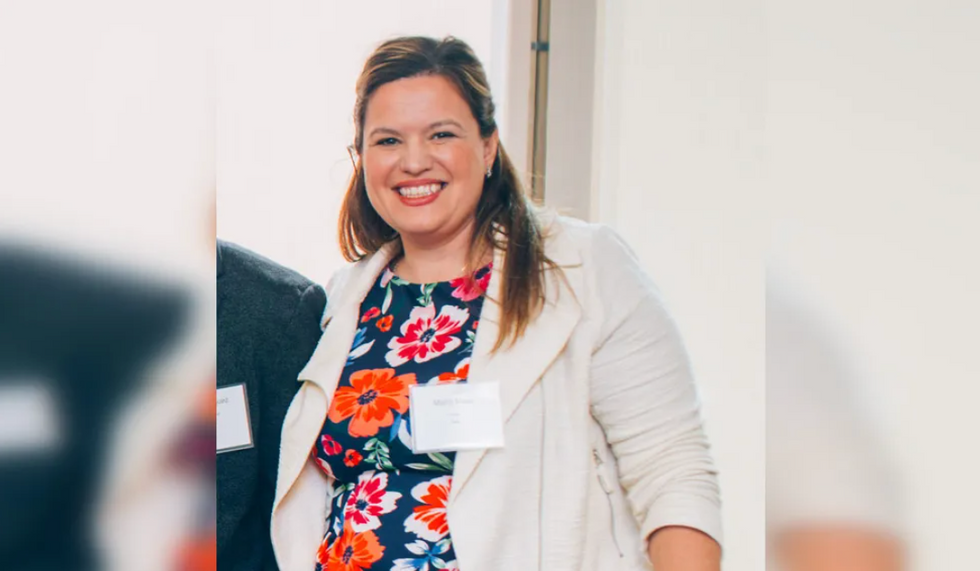 Maria Maso, CEO of baMa, has announced Rice Alliance as a partner organization. Photo courtesy of Nijalon Dunn
The Rice Alliance for Technology and Entrepreneurship has become a baMa champion of diversity for angel network baMa, or the Business Angel Minority Association.
"Rice Alliance aims to foster an innovative and entrepreneurial culture that not only values differences, but also elevates them as sources of strength and innovation," says Rice Alliance's managing director, Brad Burke, in a news release.
According to the release, baMa will help to introduce Rice to more diverse businesses. The angel network has already tapped into Rice's ecosystem with the $50,000 investment prize baMa awarded during the Rice Business Plan Competition in March.
"Diversity and education go hand by hand so counting with the support of Rice Alliance is a huge step in order to accomplish baMa's goal: close the investment gap in minority-led startups," says baMa CEO, Maria Maso.
Topl named to ESG council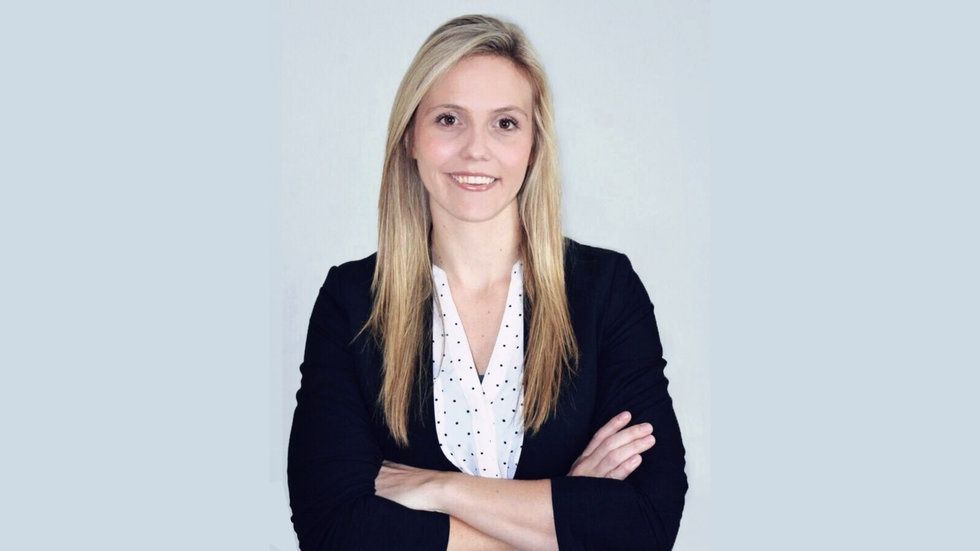 Kim Raath will serve on CNBC's ESG Council. Photo courtesy of Topl
Kim Raath, CEO of Houston-based blockchain company, Topl, has announced that she has been invited to join the CNBC's ESG Council. She was selected among execs from large corporations like companies such as The HEINEKEN Company, Nestlé, IHG Hotels & Resorts, Nissan Motor Corporation, Bain & Company, Credit Suisse, and more.

"As a young startup, this is one of our most exciting milestones. Sitting at the table with industry leaders is great momentum for both Topl's success and our larger ESG mission," Raath writes in Topl's newsletter. "Traceable transparency in supply chains is a game changer for global commerce, and now Topl can learn from and collaborate with multinational corporations. This opportunity will help position our purpose-built blockchain as a solution to solve some of the biggest and most critical problems our world faces, and as we strive to build a more sustainable future for all."
The council is a roundtable of 30 business leaders across industries focused on the challenges posed by sustainability — and the strategies needed to overcome them, according to Raath.

Is Texas a good state for nurses?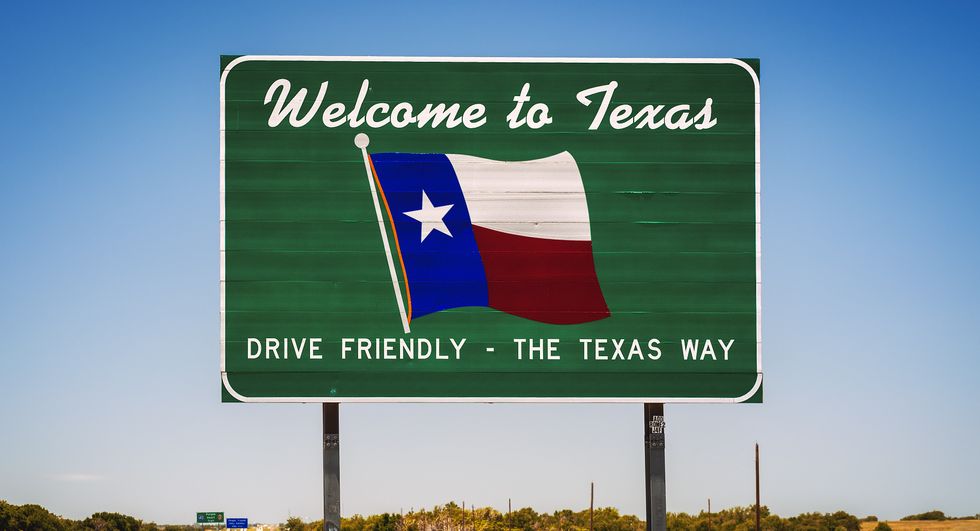 A new report ranks states based on their opportunities and friendly environment for nurses. Photo via Getty Images
The Lone Star State's nursing industry was put to the test for a new report from WalletHub, a personal financial website. The study compared all 50 states based on opportunity and competition and work environment. Texas ranked No. 12 overall.
Ranked solely on opportunity and competition — which included evaluating salary, schools, nurses per 1,000 residents, and more — Texas came in at No. 11.
The top states on the list were Arizona, Washington, and Nevada, respectively.
Rice University announces OwlSpark's ninth cohort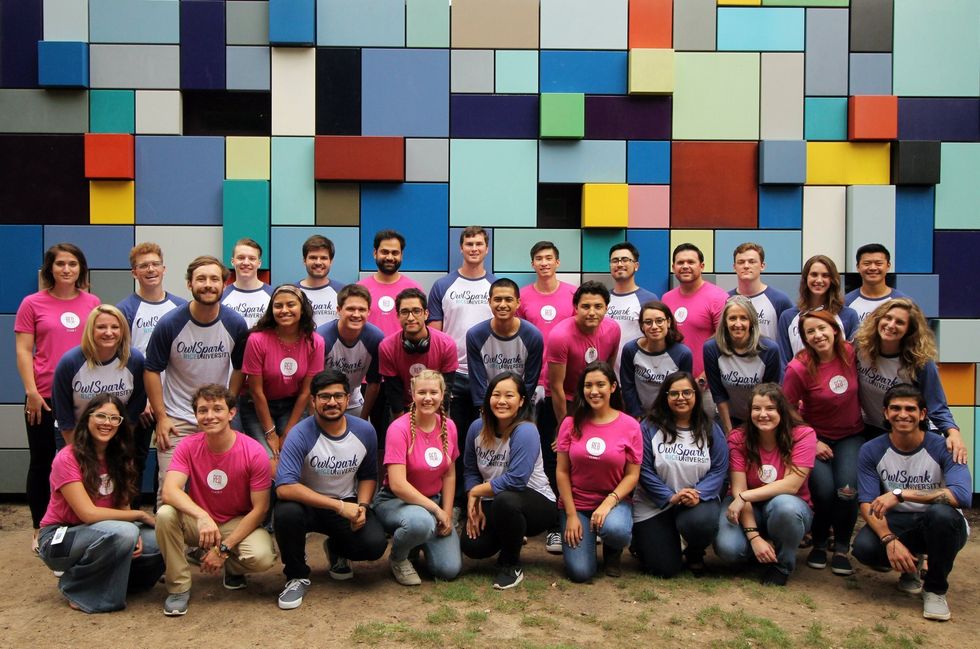 Meet the 10 student startups that are joining the OwlSpark family this summer. Photo courtesy of OwlSpark
Rice University's student startup accelerator has named 10 startup teams to its ninth cohort, which kicks off later this month. OwlSpark's 2021 cohort includes teams from across industries — hospitality, sports, oil and gas, consumer, staffing, automotive and more. According to a release from Rice, these are the companies selected:
Capybara - a networked platform that facilitates the company-to-company transfer of IT employees with similar skill sets (for example, software developers)

ChckMate – a data-driven platform designed to improve customer dining experiences, drive loyalty and increase revenue

GatherX Analytics – an AI software platform that predicts location and quantity of hydrocarbon liquid dropout for use by the upstream oil and gas industry
HARK – an easy-to-use app designed to significantly enhance the way in which neurodivergent or cognitively impaired individuals communicate real-time with caregivers and loved ones
Home Maintainer - a comprehensive solution for homeowners to manage and simplify home maintenance and efficiency

OneLab - a robust cloud-based repository designed for effective organization and easy access to a body of data on a specific area of research
Oversox– waterproof, durable, sock-like coverings designed to easily slip over the outside of a shoe for use by the serious hiker
rutd – an enterprise software and mobile application that provides immediate, actionable, suicide prevention resources to military veterans and family members
Tailer – a training platform and sales tool for electric vehicle dealerships and sales personnel
Yellow Saffron Labs – a risk analysis platform that gathers datasets from peer-reviewed scientific publications for use by organizations to observe industry trends or upcoming scientific disruptions or discoveries