Growing Houston cyber security company plans to hire
Jan 10, 2019, 1:50 pm
Houston-based Security Gate has grown 1,000 percent each year. Getty Images
Cyber security is constantly evolving, and, while information hacks are always a concern, worst-case scenarios could even be life threatening.
Houston-based startup, Security Gate, is addressing all of types of cyber security threats, says Ted Gutierrez, an Army special forces vet and co-founder and CEO of the company.
"It used to be companies were worried about what happens if someone hacks in to your information," he says. "Yes, that's a concern. But now we're talking about cyber attacks that can breach your company, and lives are at stake. We're creating solutions that counter that."
The cyber security firm has, over its last two years of existence, grown steadily — and is poised for future growth.
"We've had a thousand percent growth year by year," says Gutierrez, who credits the company's success to his incremental approach. "We really listened to the market."
When Gutierrez began his company, which helps firms assess risk and discover custom solutions for compliance or performance needs, he set out to capture clients in multiple industries, from oil and gas to defense contractors to the health and educator sectors. Then, SecurityGate collaborated with those clients to find out what was working and what was missing from the firm's approach to its technology. And Gutierrez went back and fixed any issues there were.
"We built our software in four to five months," he says. "And because of the approach we've taken, we didn't have to ever pivot or change the offerings we provided the way some other startups have had to. We've consistently generated revenue since we launched"
Today, SecurityGate counts among its portfolio one of Houston's largest private schools, a defense contractor in the Metroplex, and multiple oil and gas firms. Gutierrez says the company signed what he calls "two monster clients" in 2018, paving the way for his optimistic outlet for this year – and beyond.
The company offers four tiers of service that include one-time individual assessments to long-term solutions that demonstrate a firm's compliance to industry standards, whether they are Fortune 500 organizations or "$5 million companies," he says.

Across 2019, Gutierrez figures he'll add between six and eight employees to the SecurityGate team, which currently numbers about a dozen. That's solid growth for a company that began without angel investors and the help of venture capital firms – although Gutierrez has recently taken meetings with several of those and looks forward to outside investment.
"We really bootstrapped this firm, adding clients and investing that capital in further development," he says.
He's excited by the landscape before him and says he loves Houston's business ecosystem. SecurityGate is a member of Station Houston, and Gutierrez says he loves that larger companies in the city have embraced working with smaller firms like his own. He's encouraged by his firm's growth, and he knows that there's still work in front of the company.
But Gutierrez likens his experience with his start-up to his days in an Army reconnaissance unit.
"I love high-conflict, low-impact settings," he says. "It's you and a few guys and you're in a place for a week and you don't know what you'll find. I love that chaos of jumping out of a plane and right into the job."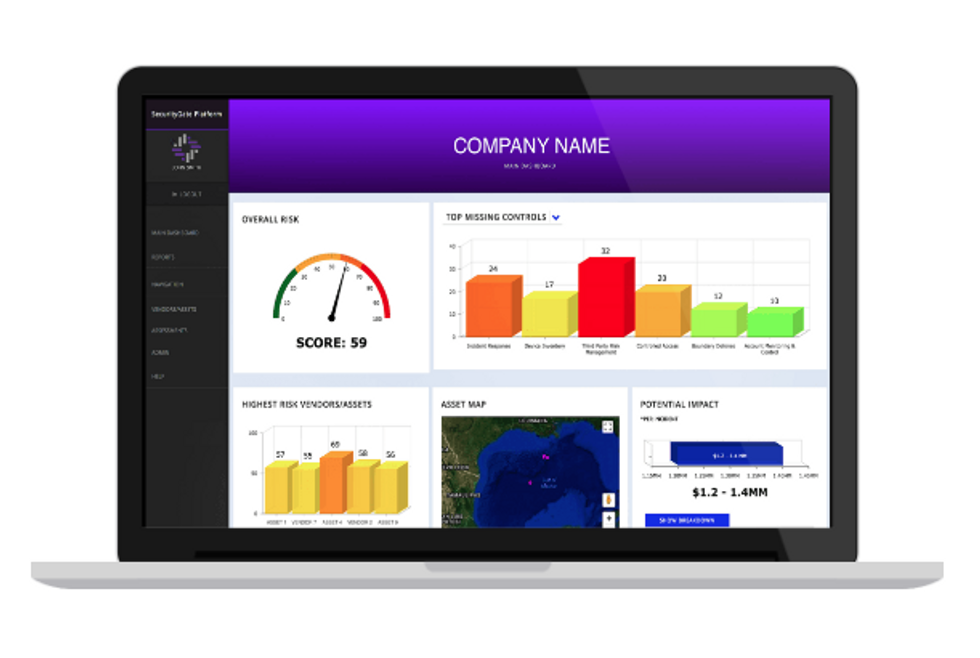 This is what a company's Security Gate digital dashboard would look like. Via securitygate.io