Rice University launches research innovation grant program with VC fund in the works
Sep 11, 2023, 1:26 pm
Rice University has launched the One Small Step Grant program and has plans to establish the One Giant Leap VC fund. Photo courtesy of Rice University
Over 60 years ago at Rice University, President John F. Kennedy recommitted the country to the Space Race. Now, decades later, the university is announcing its commitment to moonshot innovators.
Rice University's Office of Innovation established the One Small Step Grant — named for Neil Armstrong's first words spoken from Tranquility Base just several years after JFK's speech at Rice — last month. The program will provide funding to faculty working on "promising projects with commercial potential," according to the website.
The grant initiative will provide as many as five awards a year, each with funding of up to $100,000. Applications, which are open now, are accepted on a rolling basis, and the university's Rice Investment Committee will review submissions on a quarterly basis.
"The One Small Step Grant is a beacon of hope by providing support to enable critical experiments that pave the way for groundbreaking startups or licensing breakthrough tech," reads the website. "We seek projects within 12-18 months of forming a spin-out or embarking on a licensing event."
Paul Cherukuri, vice president of innovation at Rice University, shared the news of the grant program at an August 28 panel for the opening of Houston Methodist's Tech Hub at the Ion.
He says the initiative comes out of the need to financially support faculty-led, research-focused projects and to incentivize these faculty members to take their innovative ideas and commercialize them. Since he took on his role at Rice a year ago, he's observed the need for this type of funding.
"As soon as we announced this, in the same day, we had five professors fill out the form," Cherukuri says about the One Small Step Grant program.
The initiative has two parts to it, with the new grant program being the first to deliver. Next will be the One Giant Leap Fund, which Rice has not yet revealed details on.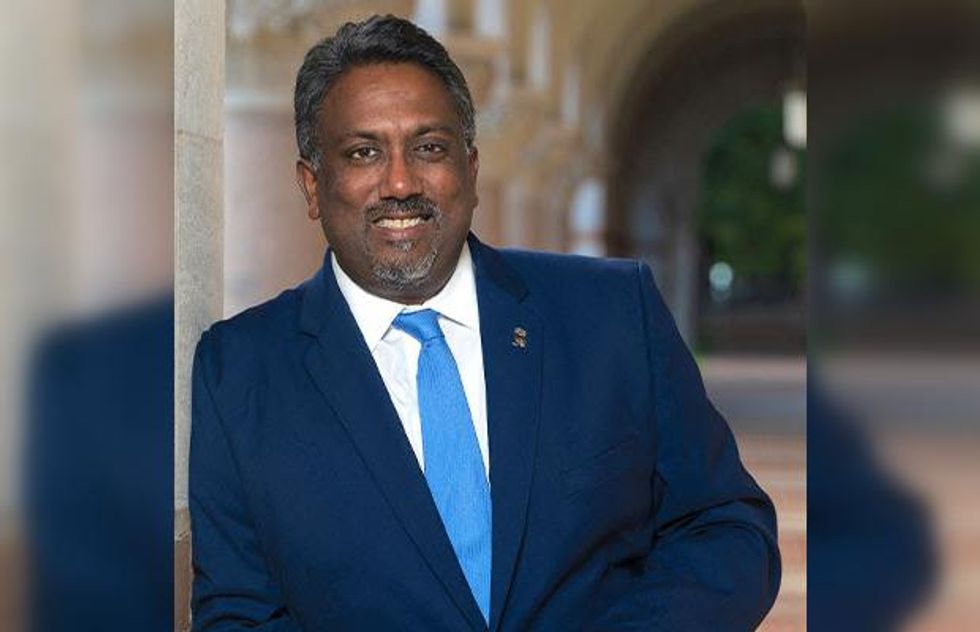 Paul Cherukuri, vice president of innovation at Rice University, shared details about the new program at a recent event at the Ion. Photo via Rice.edu