Sep. 18, 2023 08:47AM EST
This week's roundup of Houston innovators includes Ayse McCracken of Ignite Healthcare Network, Paul Cherukuri of Rice University, and Oyetewa Oyerinde of Baylor College of Medicine. Photos courtesy
Editor's note: In this week's roundup of Houston innovators to know, I'm introducing you to three local innovators across industries — from health care to academia — recently making headlines in Houston innovation.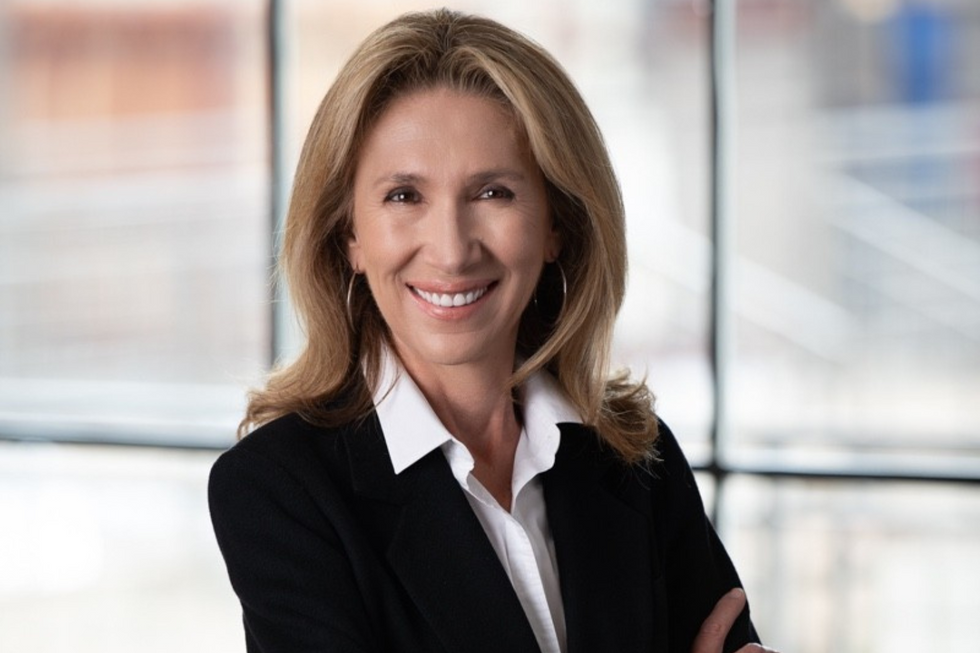 Ayse McCracken, founder of Ignite Healthcare Network, joins the Houston Innovators Podcast to discuss how she's growing her impact on female health tech founders. Photo via LinkedIn
With a decades-long career in health care, Ayse McCracken's most recent professional chapter has been laser focused on finding, supporting, and accelerating female-founded startups in health tech with her nonprofit, Ignite Healthcare Network.
Originally founded in 2017 as a pitch competition, Ignite has evolved to become an active and integral program for female health tech entrepreneurs. Ninety-one founders have graduated from Ignite and gone on to raise over $550 million in funding for their ventures. Currently, Ignite has 19 women in its 2023 cohort, which concludes November 9 with the annual Fire Pitch competition.
"Having an impact in the health care industry and finding solutions is important to me," McCracken says of her passion for Ignite on this week's episode of the Houston Innovators Podcast. "The second aspect of that is there are so many women in health care, and yet you don't see them in leadership roles." Read more.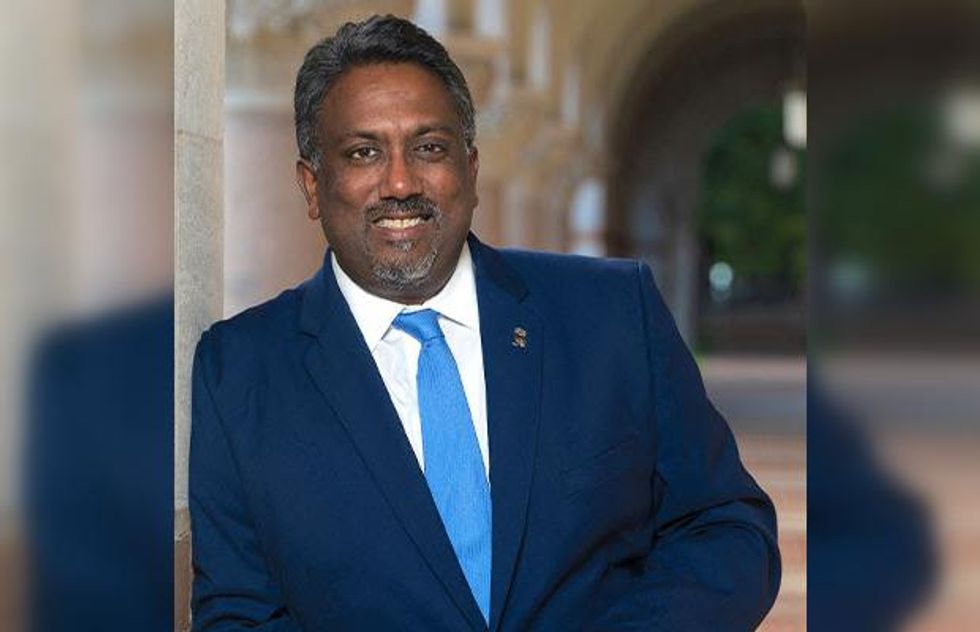 Paul Cherukuri, vice president of innovation at Rice University, has had a busy week. Photo via Rice.edu
If it's seemed like a lot has been happening on Rice University campus this month, it's because it has. This week, Paul Cherukuri, Rice's vice president for innovation hosted an event announcing the university's Biotech Launch Pad, a new accelerator focused on commercializing health care innovations.
"The Biotech Launch Pad is the first in a series of Rice Moonshots that are hyper-focused on building a 'speed and scale' innovation ecosystem across Houston," Cherukuri says. "We at Rice are committed towards driving the Biotech Launch Pad in collaboration with our partners within the Texas Medical Center and the new Helix Park campus." Read more.
The university also recently announced:
The Rice University Office of Innovation's newly established the One Small Step Grant program that will provide funding to faculty working on "promising projects with commercial potential." Read more.
The opening of the Ralph S. O'Connor Building for Engineering and Science, the university's largest core campus research facility. The 250,000-square-foot building is the new home for four key research areas at Rice: advanced materials, quantum science and computing, urban research and innovation, and the energy transition. The university aims for the space to foster collaboration and innovation between the disciplines. Read more.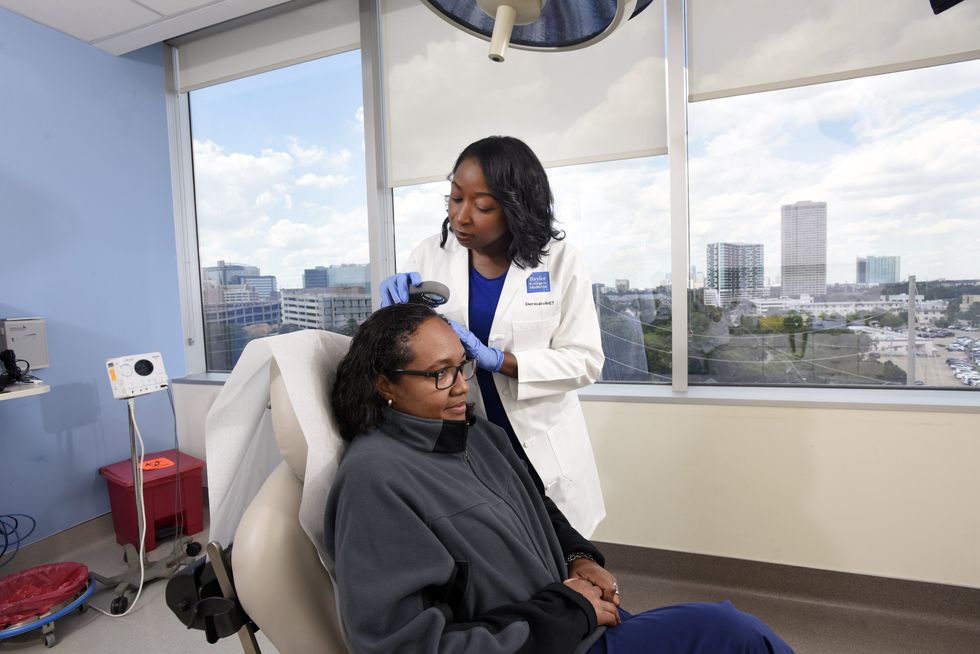 The Skin of Color Clinic is devoted to the unique needs of patients of all ethnicities. Photo courtesy of BCM
All skin is created equal, but not all skin behaves the same. It's with this in mind that Baylor Medicine Dermatology has announced the debut of its newest office.
The Skin of Color Clinic is located inside the Jamail Specialty Care Center and is devoted to the unique needs of patients of all ethnicities.
The leader of the Skin of Color Clinic is assistant professor of dermatology, Oyetewa Oyerinde. Dr. Oyerinde, a Howard University and University of Illinois at Chicago College of Medicine alum, completed her residency training at Harvard University, where she made it to the role of chief resident in her final year.
"I am excited to lead a clinic that addresses skin issues commonly found in underserved populations," Oyerinde says in a news release. "I want people in Houston to know that there is a place where an expert will know how to care for their specific needs."Read more.