These are the latest COVID-19-focused research projects happening at Houston institutions
Dec 1, 2020, 2:36 pm
A new AI-optimized COVID screening device, a free response resource, and more — here's your latest roundup of research news. Image via Getty Images
Researchers across the Houston area are working on COVID-19 innovations every day, and scientists are constantly finding new ways this disease is affecting humankind.
From a COVID breathalyzer to a new collaboration in Houston — here's your latest roundup of local coronavirus research news.
A&M System to collaborate on a COVID-19 breathalyzer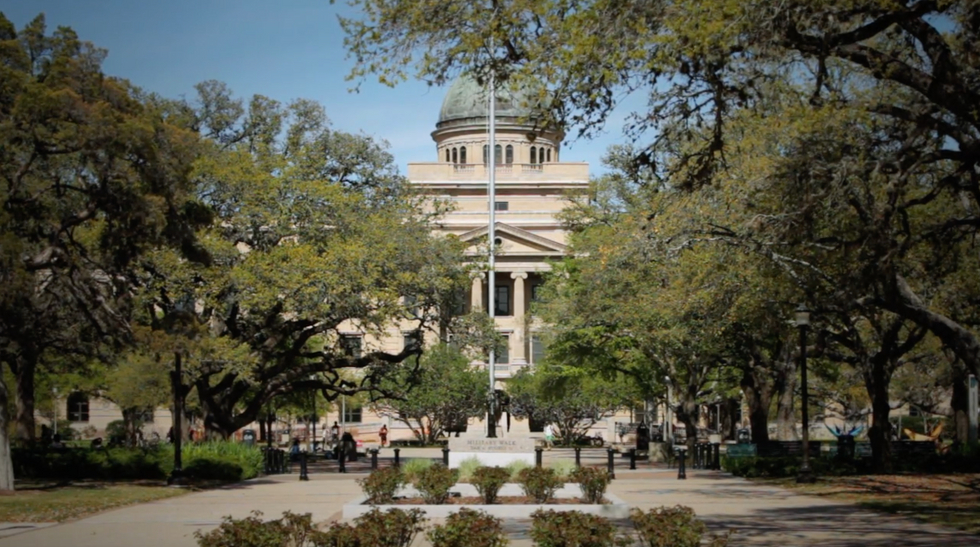 A prototype of the device will be used on the Texas A&M campus. Photo via tamu.edu
Researchers at Texas A&M University System are collaborating on a new device that uses artificial intelligence in a breathalyzer situation to detect whether individuals should be tested for COVID-19. The technology is being developed through a collaboration with Dallas-based company, Worlds Inc., and the U.S. Air Force.

The device is called Worlds Protect and a patient can use a disposable straw to blow into a copper inlet. In less than a minute, test results can be sent to the person's smartphone. Worlds Inc. co-founders Dave Copps and Chris Rohde envision Worlds Protect kiosks outside of highly populated areas to act as a screening process, according to a news release.
"People can walk up and, literally, just breathe into the device," says Rohde, president of Worlds Inc., in the release. "It's completely noninvasive. There's no amount of touching. And you quickly get a result. You get a yay or nay."
The university system has contributed $1 million in the project's development and is assisting Worlds Inc. with engineering and design, prototype building and the mapping of a commercial manufacturing process. According to the release, the plan was to test the prototypes will be tried out this fall on the Texas A&M campus.
"Getting tech innovations to market is one of our sweet spots," says John Sharp, chancellor of the Texas A&M System, in the release. "This breakthrough could have lasting impact on global public health."
Baylor College of Medicine researchers to determine cyclosporine's role in treating hospitalized COVID-19 patients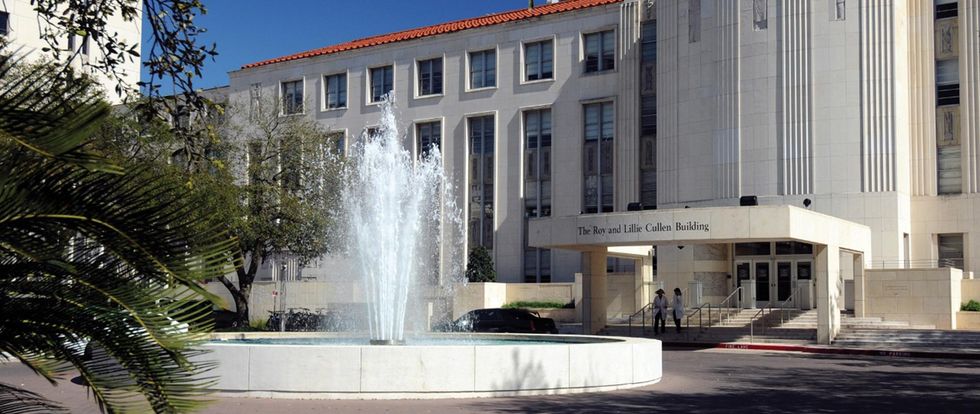 BCM researchers are looking into the treatment effect of an existing drug on COVID-19 patients. Photo via BCM.edu
The Baylor College of Medicine has launched a randomized clinical trial to look into how the drug cyclosporine effects the prevention of disease progression in pre-ICU hospitalized COVID-19 patients. The drug has been used for about 40 years to prevent rejection of organ transplants and to treat patients with rheumatoid arthritis and psoriasis.
"The rationale is strong because the drug has a good safety profile, is expected to target the body's hyperimmune response to COVID and has been shown to directly inhibit human coronaviruses in the lab," says Dr. Bryan Burt, chief of thoracic surgery in the Michael E. DeBakey Department of Surgery at Baylor, says in a press release.
Burt initiated this trial and BCM is the primary site for the study, with some collaboration with Brigham and Women's. The hypothesis is that the drug will help prevent the cytokine storm that patients with COVID-19 experience that causes their health to decline rapidly, according to the release.
The study, which is funded by Novartis, plans to enroll 75 hospitalized COVID-19 patients at Baylor St. Luke's Medical Center who are not in the ICU. There will be an initial evaluation at six months but Burt expects to have the final study results in one year.
Rice launches expert group to help guide pandemic response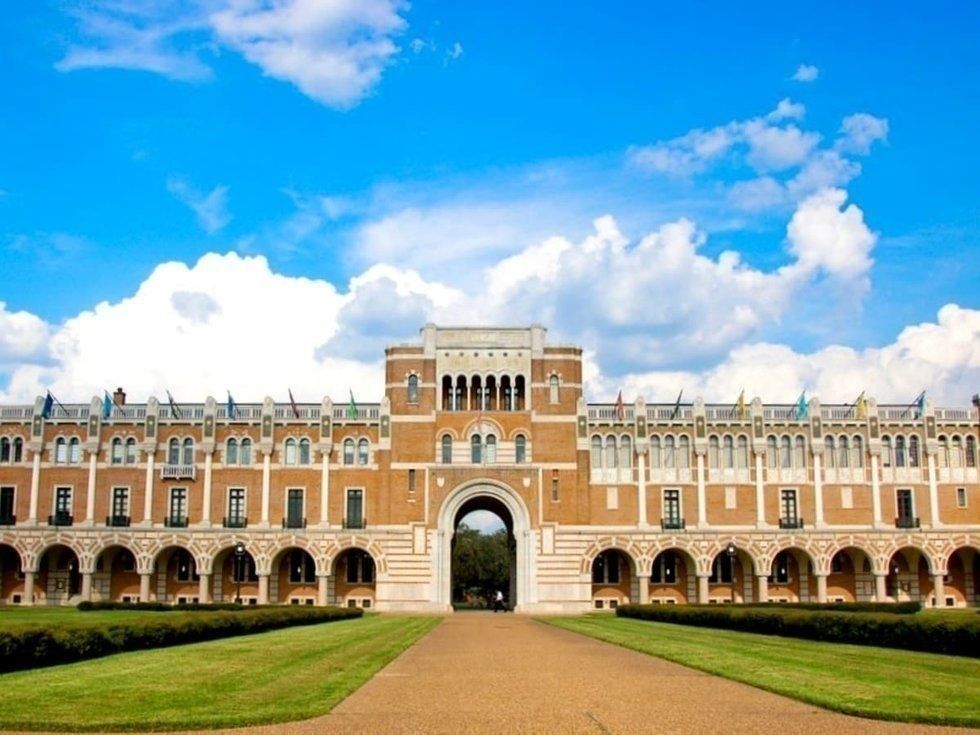 A new response team is emerging out of a collaboration led by Rice University. Photo courtesy of Rice
Rice University is collaborating with other Houston institutions to create the Biomedical Expert Panel, supported by Texas Policy Lab, to assist officials in long-term pandemic recovery.
"Not all agencies and decision-makers have an in-house epidemiologist or easy access to leaders in infectious disease, immunology and health communications," says Stephen Spann, chair of the panel and founding dean of the University of Houston College of Medicine, in a news release. "This panel is about equity. We must break out of our knowledge siloes and face this challenge together, with a commitment to inclusivity and openness."
The purpose of the panel is to be available as a free resource to health departments, social service agencies, school districts and other policymakers. The experts will help design efficient public health surveillance plans, advise on increasing testing capacity and access for underserved communities, and more.
"The precise trajectory of the local epidemic is difficult to predict, but we know that COVID-19 will continue to be a long-term challenge," says E. Susan Amirian, an epidemiologist who leads the TPL's health program, in the release. "Although CDC guidelines offer a good foundation, there is no one-size-fits-all approach when managing a crisis of this magnitude across diverse communities with urgent needs."