Houston tech co. makes acquisition, free coworking space contest launches, and more innovation news
May 16, 2019, 8:13 am
From a free workspace competition at The Cannon to a tech company's big acquisition, here are some Houston innovation short stories. Courtesy of The Cannon
It's easy to miss some of Houston's innovation news — there's quite a lot coming out across town. From contests launching out of The Cannon to a Houston tech company making a major acquisition, here are some quick news stories you need to know.
Need more news rounded up for you? Subscribe to our daily newsletter that sends fresh stories straight to your inboxes every morning.
Onit Inc.makes acquisition
Houston-based contract management software company, Onit Inc., announced the acquisition of SimpleLegal, another legal services software company. The terms of the deal were not made public.
"Onit and SimpleLegal share both a passion for both disrupting the legal technology space and valuing product innovation," says Eric M. Elfman, Onit CEO and co-founder, in a release. "Our shared commitment to elevate legal operations technology is an asset for all of our customers – from rapidly growing startups with their first in-house counsel all the way to the largest, most complex organizations. Together, our goal is to help all legal operations professionals achieve operational excellence on their legal technology journey."
According to the release, all product, support and services will go on without any interruption for customers of both companies. Elfman will serve as the CEO of the merged organization, and Nathan Wenzel, who was the CEO and co-founder of SimpleLegal, has been named the general manager of SimpleLegal.
"Today, corporations spend more than $160 billion on their in-house legal teams. The combination of Onit and SimpleLegal is a game-changer for the legal market and the future of legal operations," says Wenzel in the release. "Our teams are uniquely equipped to help shape the technology that is powering legal departments worldwide. Together, we're looking forward to combining efforts and talent to build and bring to market the next generation of legal operations technology."
The Cannon and Insperity launch startup competition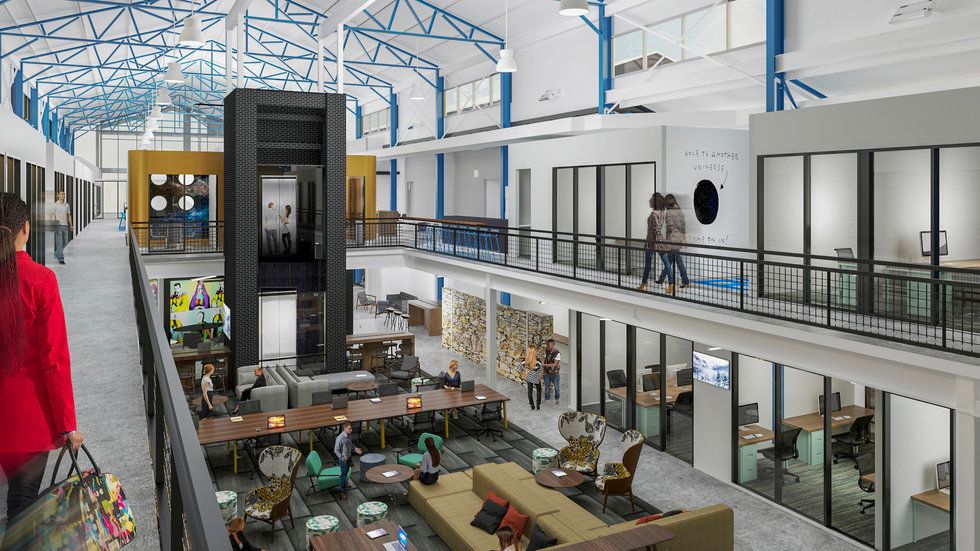 The Cannon's 120,000-square-foot space is on track to open this summer. Courtesy of The Cannon
The Insperity Innovation Scholarship is back — this time the prize of 6 months of free office space inside The Cannon means the new, 120,000-square-foot space that's set to open in West Houston very soon.
"We are so excited that Insperity has chosen to bring back this year's Innovation Scholarship and will be rewarding another lucky Houston area startup with space in our brand new building," says The Cannon's founder and CEO, Lawson Gow, in a release. "As one of our original partners, we are looking forward to another year of working with Insperity to fulfill a mission that we share — providing Houston area startups with all the resources they need to succeed and establish Houston as an exceptional place to start your business." (Gow is the son of InnovationMap's CEO.)
The applications are open from now until June 5. The finalists will be notified on June 7. All of the finalists will pitch their company to a panel of judges on June 13. Companies based in the Houston area with 3 to 8 employees are eligible. Startups can apply here.
New-to-Houston coworking concept in CITYCENTRE breaks ground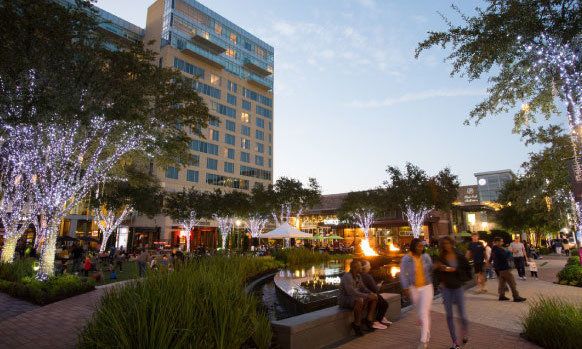 FUSE Dynamic Workspace just announced its new 26,000-square-foot project coming to CITYCENTRE. Photo via workfuse.com
The construction process has officially started this month for Texas-based FUSE Dynamic Workspace's second location in CITYCENTRE. The complex will consist of 26,000 square feet of coworking space in two buildings connected by a bridge, and include an additional 5,000 square feet across four outdoor terraces. The space will have 95 private offices, a coworking café and lounge, dedicated desks, and conference space for up to 100 people.
FUSE strives to provide business professional amenities while also giving back to its community. The first location was in Prosper, Texas.
re:3D wins over $700,000 grant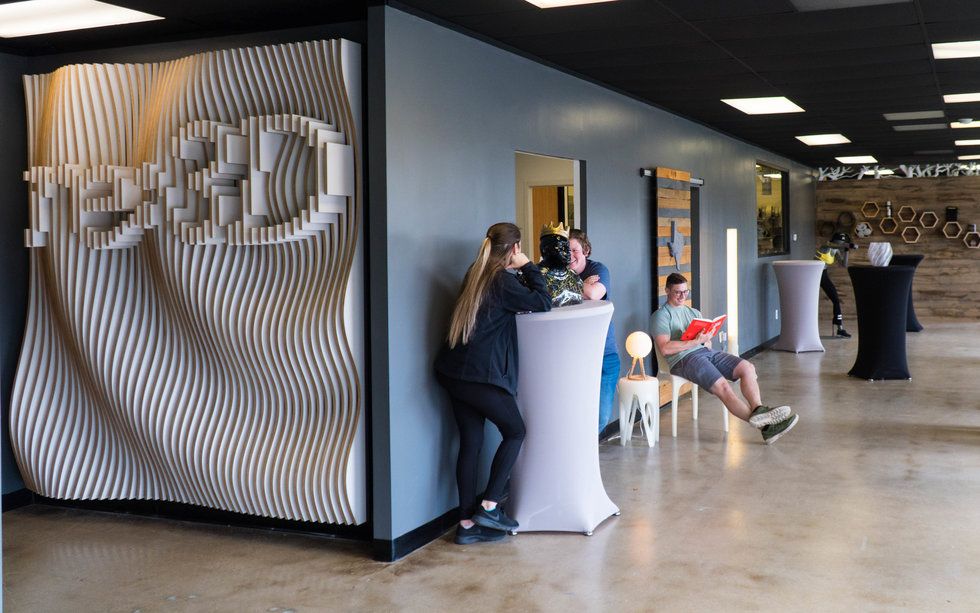 After just opening a new factory and community space, re:3D was awarded a large grant. Courtesy of re:3D
Houston-based re:3D, which just opened its new 7,000-square-foot community space and factory, recently won a six-figure grant from the National Science Foundation.
The SBIR Phase II grant is for $749,111 to further commercialize the company's Gigabot and increase maker manufacturing through 3D printing with reclaimed plastic and direct drive pellet extrusion, according to an email sent to re:3D's community.
Griddy grows with new partnership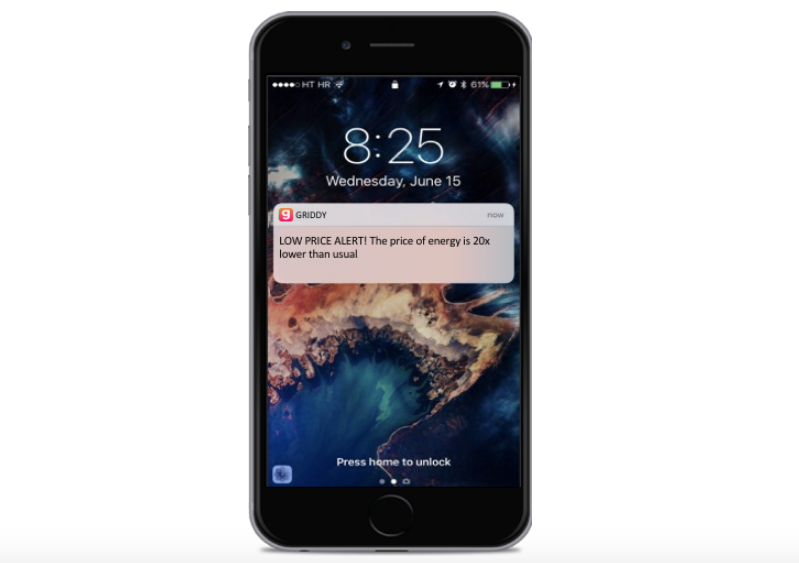 Griddy Energy enables customer pricing transparency. Photo via gogriddy.com
Griddy Energy has signed a strategic partnership with EDF Trading Ltd — a subsidiary of low-carbon energy group EDF Group. Through this partnership, EDF will provide support to Griddy as it expands its services.
"We're thrilled to announce this deal because our focus has always been saving Texans money by connecting them directly to the grid for wholesale electricity rates. This partnership means we can bring the power of wholesale to far more people," Greg Craig, CEO of Griddy, says in a release, "In 2018, Texans paid a combined $20 billion to REPs. Had Texans paid wholesale last year, they would have paid just $14 billion. That means Texans overpaid by a staggering $6 billion last year. Our goal is to get as much of that money back into the hands of Texans in the form of savings — and this partnership with EDF will allow us to do just that."
Griddy, which has a huge presence in Texas, provides customers wholesale electricity prices and promises to be open, honest, and transparent. Rather than charging inflated rates, the company only makes a profit from the $9.99 monthly membership fees. Everything else is at cost — no margins, hidden fees, or break fees. Read more about Griddy here.
LetsLaunch and The Cannon team up ahead of a live fundraising event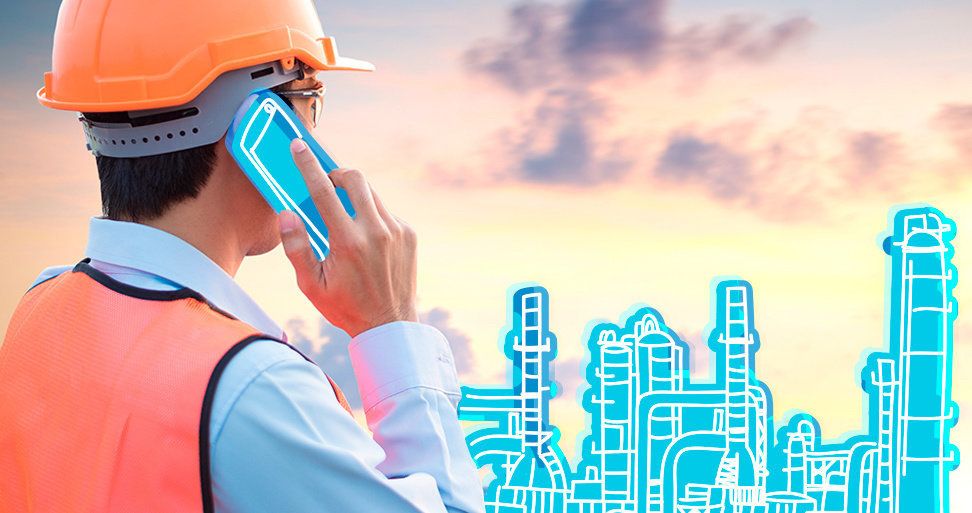 LetsLaunch, a Houston-based fundraising platform, has teamed up with The Cannon. Courtesy of LetsLaunch
Fundraising for your company could be stressful, but exciting. Now, imaging that process taking place at an event in a face-to-face capacity. LetsLaunch and The Cannon have teamed up to put on a live fundraising event — think of it like a online fundraising platform meets a cocktail party.
The event is set for June 15, and LetsLaunch is taking applications for potential participating startups until May 24. Apply here.