Houston small biz tech platform launches entrepreneur-focused credit card
Aug 16, 2022, 10:37 am
Small business owners now have a new option for their credit and financial support needs, thanks to Hello Alice and Mastercard. Image via Getty Images
When you're a small business owner, every service you sign up for or institution you open an account at should be a helpful partner on your business journey. At least, that's how Hello Alice sees it.
The Houston company has partnered up with Mastercard and First National Bank of Omaha to provide small business owners a suite of financial services with their line of credit. The Hello Alice Small Business Mastercard will offer users expert business advice, business insights, cashback, and a rewards program that gives entrepreneurs points for completing business-advancing activities on the Hello Alice platform.
"We designed the Hello Alice Small Business Mastercard to meet the needs of small business owners where they are, breaking longstanding barriers to mentorship, access to credit, and overall financial health for those who have traditionally been denied access," says Elizabeth Gore and Carolyn Rodz, co-founders of Hello Alice, in a statement.
"In times of economic boom and bust, access to capital remains the leading challenge for all small business owners, and particularly for New Majority owners, which is why we continue to focus our efforts on expanding the capital continuum beyond our existing grants and loans programs," the duo continued.
Offered as a traditional credit card, the Hello Alice Small Business Mastercard provides users with credit-building opportunities. Business owners with a limited or poor credit history also have the opportunity to a secured version of the credit card that still provides full benefits from the program.
"Small businesses are the backbone of our communities, yet too often face significant obstacles in securing the resources they deserve, particularly if the owners come from underserved communities," says Linda Kirkpatrick, president for North America at Mastercard, in the release. "The launch of the Hello Alice Small Business Mastercard is an important step in our mission to build a more inclusive digital economy by providing small businesses with the financial tools and capital they need to thrive, while also advancing our half-billion-dollar commitment to help close the racial wealth and opportunity gap for Black communities."
This initiative is the latest announcement from Hello Alice's Equitable Access to Capital program, which is focused on increasing access to the capital — as well as financial products, tools, and education — small businesses need to grow sustainably and power the national economy. By 2025, according to Hello Alice, approximately $70 million in grants could fund credit enhancements for approximately 30,000 business owners, unlocking up to $1 billion in credit access.
"FNBO has been committed to helping small businesses succeed for 165 years, and we are proud to partner with Hello Alice and Mastercard in this vital initiative to elevate all small businesses," says Jerry J. O'Flanagan, executive vice president of Partner Customer Segment at First National Bank of Omaha.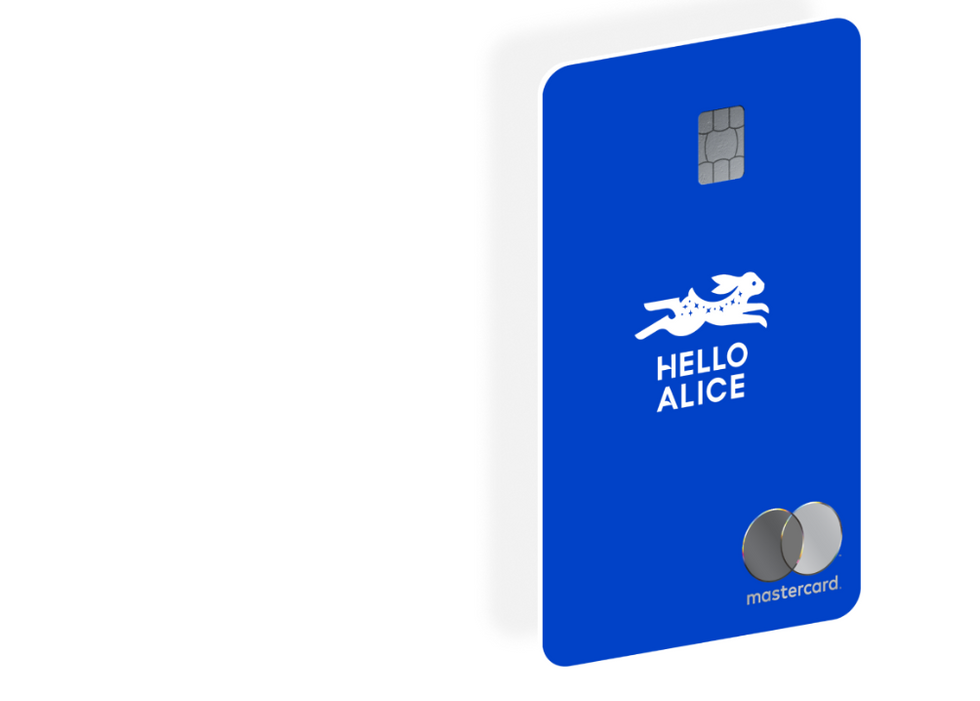 The new credit card will provide credit and financial advice, support, and education to small business owners. Image via helloalice.com