Houston companies take home big prizes from a Texas A&M startup competition
May 28, 2019, 1:51 pm
Spark Biomedical took home first place at the Texas A&M New Ventures Competition. Courtesy of Texas A&M
Earlier this month, 16 startups competed in the 2019 Texas A&M New Ventures Competition for more than $350,000 in cash and in-kind services — the largest pool of prizes in the contest's history.
Houston had a huge presence at TNVC this year. Several Houston startups competed in the technology- and science-focused pitch competition, and the top three prizes were claimed by Houstonians. Of the 13 health and life science companies that were named semifinalists, seven were related to the TMC Innovation Institute.
Here are the Houston companies that walked away from the TNVC with cash and/or prizes.
Spark Biomedical
Friendswood-based medical device company Spark Biomedical took home the top prize at TNVC, which came with a $50,000 check. Spark's technology uses a noninvasive neurostimulation treatment for opioid addiction recovery.
"I'm very humbled and grateful," says Daniel Powell, CEO of Spark, in a release. "This award means a lot because Texas A&M is my alma mater. Being back here is fantastic, and this win is a testament to the work we're doing and our dedication to making a difference with this product."
Spark also was recognized with the Southwest Pediatric Device Prize and the Aggie Angel Network Investment Prize. Recently, Spark announced a partnership with another Houston startup, Galen Data.
SurfEllent

Photo via surfellent.com
Coming in at No. 2 overall and receiving a $35,000 prize was Houston-based advanced coating company, SurfEllent. The company, which is based out of the University of Houston's Technology Park, has designed an anti-icing technology that can be used in any type of situation from de-icing cars to aeronautical applications.
SurfEllent was also recently recognized as one of the top three innovators at NASA's 2017 iTech forum, out of 130 entries across the US.
The company also walked away with the TEEX Product Development Center Prize.
Intelligent Implants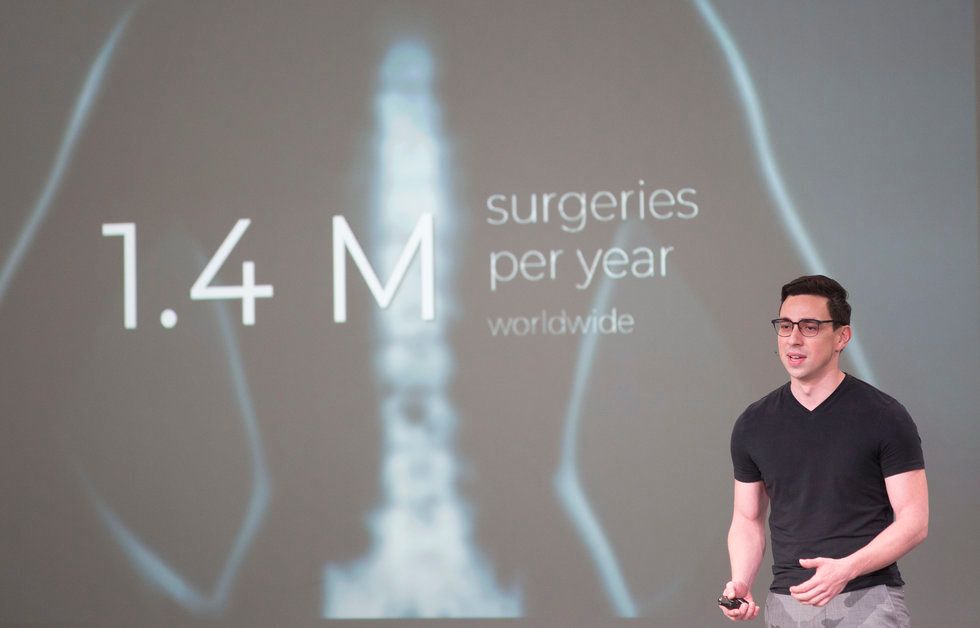 Photo by Cody Duty/TMC
Intelligent Implants called Houston home during the 2018 TMCx medical device cohort and still has a presence in town. The company, which created a, implantable wireless device that stimulates bone growth using electrical stimulation, claimed third prize and $25,000.
Last fall, following its success at TMCx, Intelligent Implants was named the "Most Promising Life Science Company" at the 2018 Texas Life Science Forum hosted by the Rice Alliance and BioHouston.
VenoStent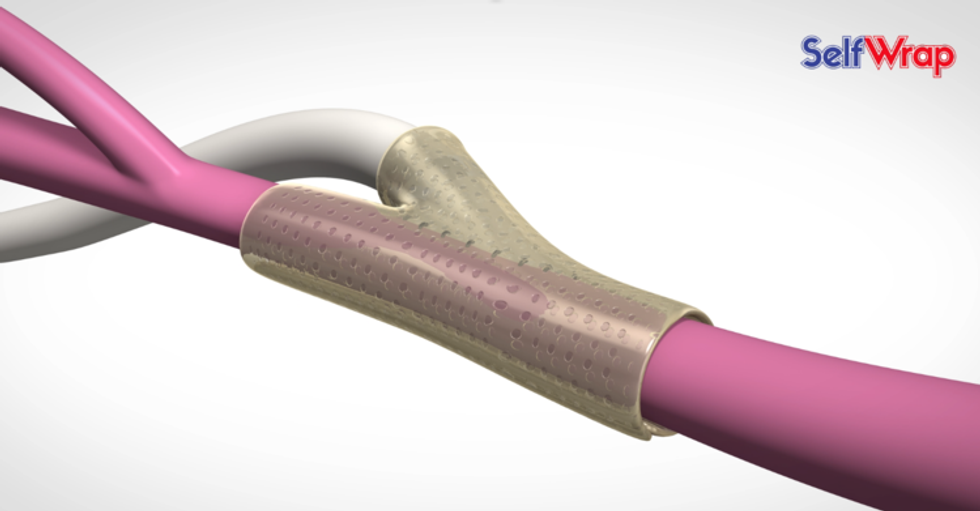 Photo via venostent.com
Another 2018 TMCx medical device cohort member competed at the TNVC and left with fresh funds. VenoStent took fifth place and a $10,000 prize. VenoStent has a device that allows a successful stent implementation on the first try, called the SelfWrap. The device is made from a shape-memory polymer that uses body heat to mold the stent into the vein-artery junction.
VenoStent, which has its headquarters in Nashville, Tennessee, also won the Ramey & Schwaller IP Legal Services Prize.
PolyVascular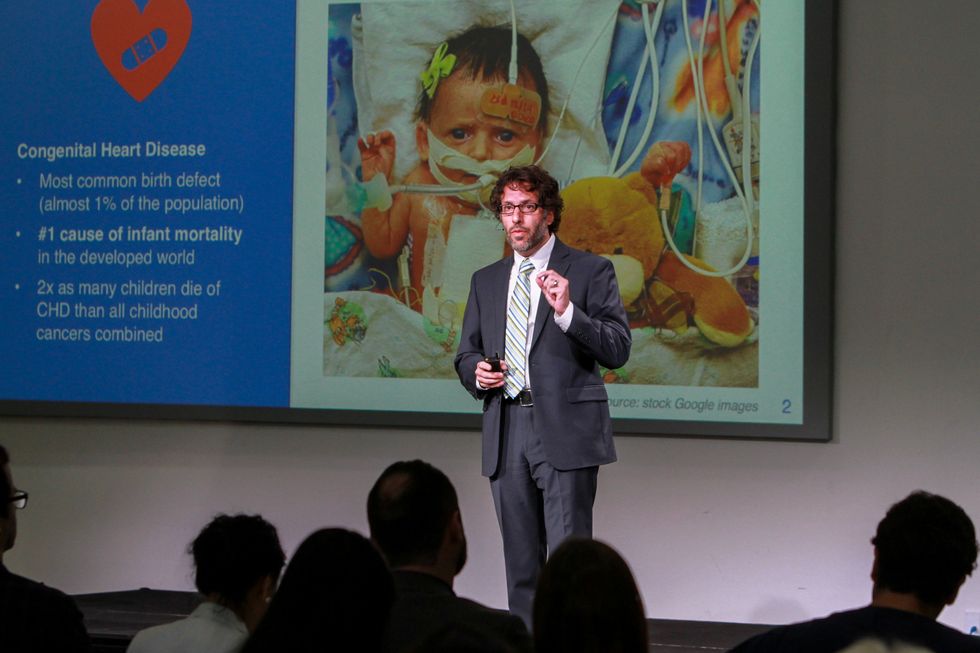 Courtesy of TMC Innovation
Houston-based PolyVascular walked away a big winner of multiple prizes. The company, a member of TMCx's 2017 medical device cohort, creates polymeric transcatheter valves for children with congenital heart disease.
PolyVascular won the TNVC pitch competition, which came with a $5,000 prize. The startup also walked away with the Biotex Investment Prize, the Amerra Visualization Services Prize, and the GOOSE Society Investment Prize.
Ictero Medical
Ictero Medical, which operates out of JLABs at TMC, took home several prizes, including the Thomas | Horstemeyer IP Legal Services Prize, the TMC Accelerator Admission Prize, and the Engineering Vice Chancellor Innovation Prize — a new award that came with a $15,000 prize.
Ictero created the CholeSafe System — a minimally invasive device that treats gallstone disease patients in a procedure with "only minimal local anesthesia to defunctionalize the gallbladder without having to remove it," according to the website.
Sun Co. Tracking
Sun Co. Tracking was the other of the two startups to receive the new Engineering Vice Chancellor's Innovation Prize and its own $15,000 prize. The Houston-based company is developing shape memory alloy actuators for solar panels.
"This unique prize is intended to help the awardees access the world-class engineering capabilities at Texas A&M to obtain technical assistance toward solving their most challenging technical problems in product design, manufacturing or testing," says Dr. Balakrishna Haridas, TEES director for technology commercialization and entrepreneurship, in a release.
"These collaborations between the prize winners and Texas A&M Engineering will generate technical data to support on Small Business Innovation Research/grant proposal funding or private capital investments to the company."
GaitIQ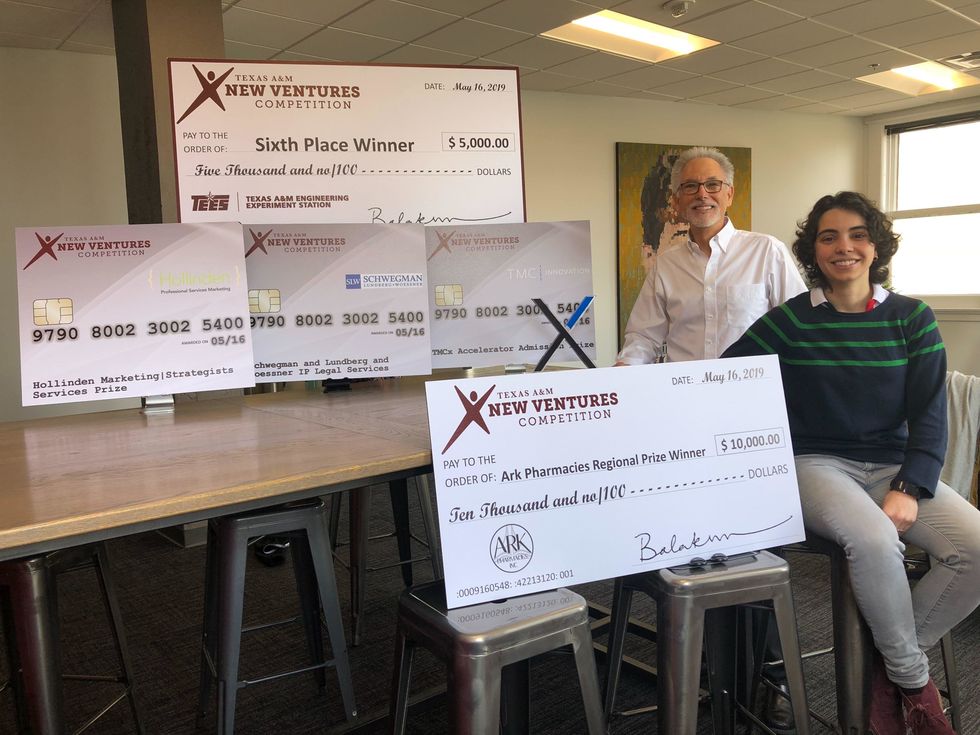 Photo via LinkedIn
GaitIQ is based in San Antonio, but is automatically accepted into TMCx's tenth cohort if they'd like, since the company won the TMC Investment Prize. The company, which created a primary care app that uses artificial intelligence and cloud-based technology, also won sixth place overall and $5,000.
GaitIQ also won the Ark Pharmacies, Inc. Regional Prize, the Hollinden Marketing and Strategists Services Prize, and the Schwegman Lundberg and Woessner IP Legal Services Prize.