digital disease detective
Houston-based biotech company aims to revolutionize cellular dissection technology
Nov 30, 2018, 8:29 am
iBiochips was awarded a $1.5 million grant in September to help develop a new technology that delivers data about the cell's genetic makeup and reports abnormalities. Getty Images
Innovative Biochips, a Houston-based biotechnology company, is one step closer to commercializing technology that the company hopes will provide an opportunity for researchers to detect diseases earlier.
The company was founded three years ago by Dr. Lidong Qin, a professor at the Houston Methodist Research Institute's department of nanomedicine. He launched iBiochips as an independent faculty startup that licensed technology from Houston Methodist. Qin says he wanted to engineer and manufacture devices that focus on revolutionizing single-cell isolation and genetic analysis.
Qin says it can be difficult to launch a biotech startup in Houston, since the industry requires hefty initial funds to open a facility, get patents and hire a team of researchers.
"In the Houston area, even though it looks like it's a lot of state money (grants) around, it's very limited, and that's been a challenge of ours," Qin says.
But with the help of a $1.5 million investment from a private investor, Qin was able to launch iBiochips in 2015, and shortly after opened his own lab on Kirby Drive.
Recently, iBiochips was awarded a $1.5 million grant in September from the National Institutes of Health's Small Business Technology Transfer program. The grant will further support the company's research and development of an automated yeast dissection chip, which is designed to perform a raw analysis of single cells and deliver data about the cell's genetic makeup and report abnormalities.
Prior to the phase two grant, iBiochips was also awarded NIH's phase one grant of $225,000 in September 2017 to develop a prototype for the company's flagship cell isolation product, the Smart Aliquotor.
The Smart Aliquotor is a single-cell isolation dissection platform that allows scientists to analyze larger amounts of cells at a much faster rate than traditional isolation methods, Qin says. He says the system is also more convenient for researchers to operate because traditional cell isolation techniques require a lot of human effort.
To isolate the cells with a Smart Aliquotor, a scientist would take a patient's blood sample and inject it into a single point in the device. The blood sample would then travel through microfluidic channels into the device's 60 to 100 isolated holes, Qin says.
"In three days, we can handle about one million cells," Qin says. "In a traditional approach, people can handle only one or two cells in three days. So that is how we came to the [idea of the] chip can help a scientist do 20 years of work in three days."
The Smart Aliquotor can then be examined with iBiochips' newly funded automated dissection chip, which Qin says has the potential to detect cancer or infectious diseases earlier than before.
"If you isolate a cell by itself — even in the very beginning stage when the aggressive cells are not as dominating yet — you can still see that [abnormality in the sample]," Qin says.
iBiochips' products are currently only being manufactured for research use at clinical labs, universities and pharmacies. However, with the recent grant award, Qin says the company's research team plans to spend the next three to five years preparing the products for worldwide commercialization.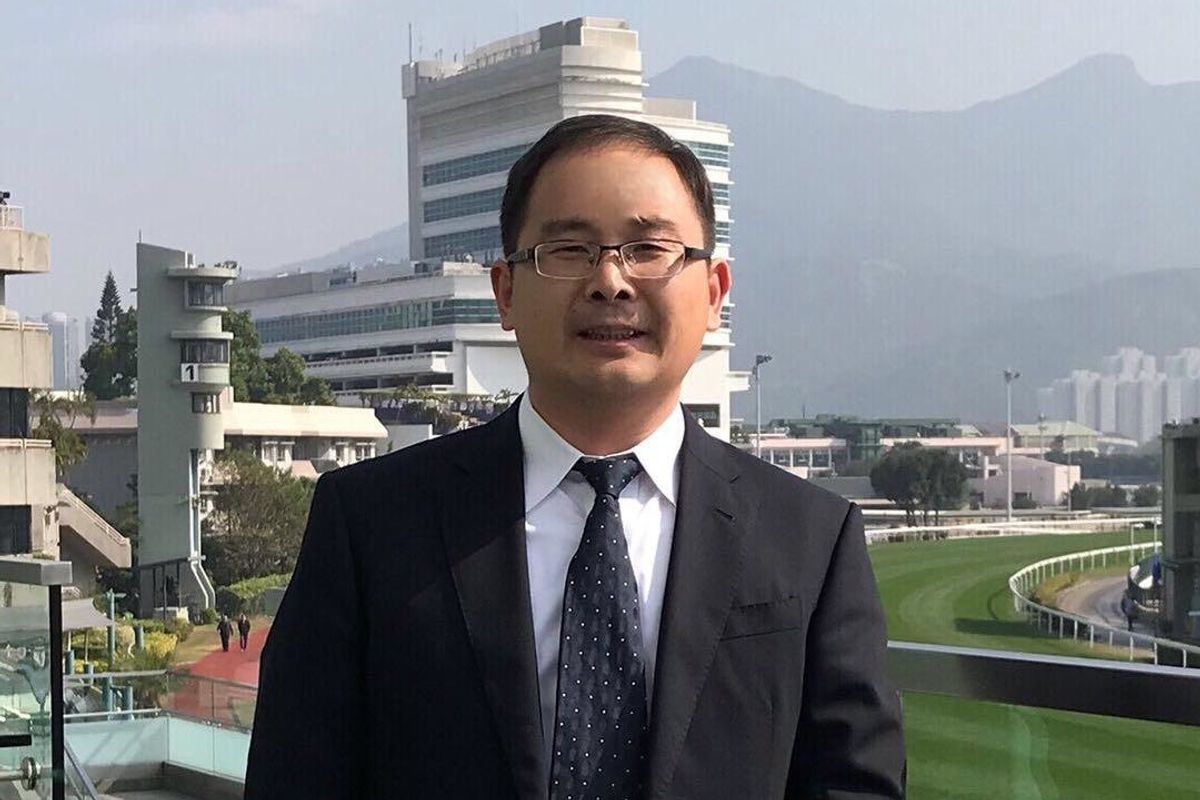 Dr. Lidong Qin is a professor at the Houston Methodist Research Institute's department of nanomedicine. He launched iBiochips as an independent faculty startup that licensed technology from Houston Methodist.Courtesy of Lidong Qin