Houston named a top market for remote tech workers, startup doubles its staff, and more innovation news
Jan 12, 2022, 1:38 pm
In the latest round up of Houston innovation news you may have missed, a health tech startup has grown its team, a coworking company opens its latest location, and more. Shobeir Ansar/Getty Images
Houston is starting 2022 strong in terms of innovation news, and there might be some headlines you may have missed.
In this roundup of short stories within Houston startups and tech, the Bayou City is ranked based on its ability to employ remote tech talent, a coworking company opens a new location, a med device startup doubles its staff, and more.

New report finds Houston a top market for remote tech talent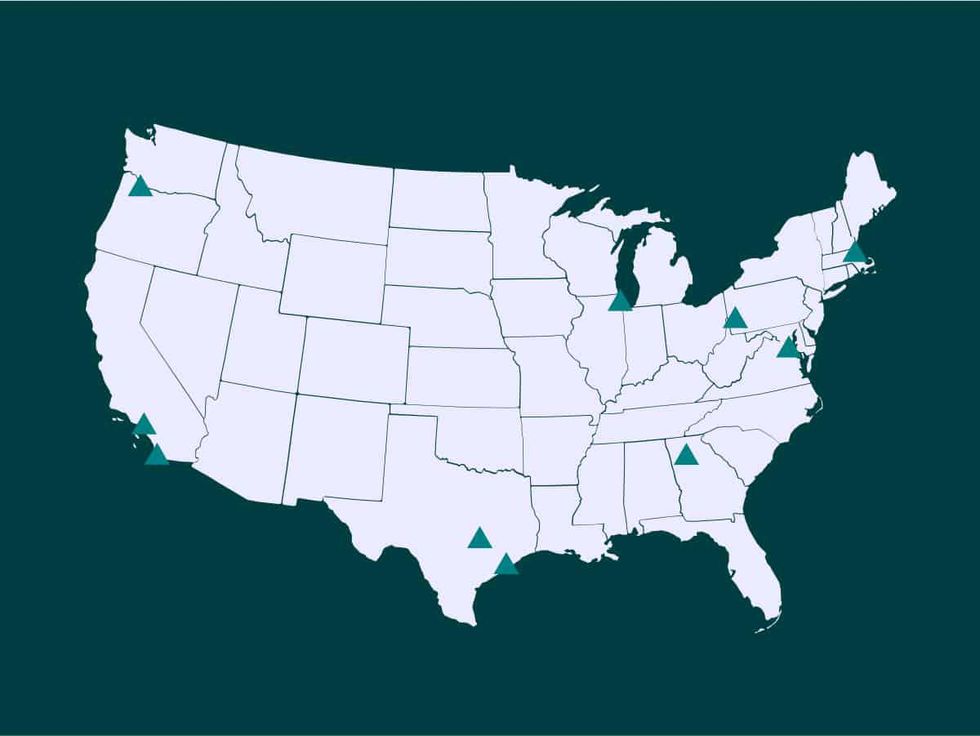 Houston is a top city for employing remote tech workers. Graphic via Karat
In a new report, Karat — a Seattle-based human resources company — looked at which metros were best for attracting remote tech talent. The company first completed the report based on 2020 due to a changing workforce spurred by the pandemic.
"Last year we took our first look at the rapidly expanding remote software engineer hiring landscape. As more organizations shifted to remote or hybrid working models we had started to see significantly improving candidate performance outside of the more-established tech hubs," writes Patrick Wu, data analyst at Karat, in a blog post. "Today, as even more top tech companies commit to hiring remote software engineers, we're taking a look at how this landscape has continued to evolve."
Houston ranked No. 6 this year in the list of 10 metros just ahead of No. 7 Austin. Last year, Houston ranked as No. 2 and Dallas at No. 9, but that North Texas metro fell off the top 10 for 2021. Pittsburgh maintained its top spot on this list year over year.
Houston artificial heart company makes strategic hires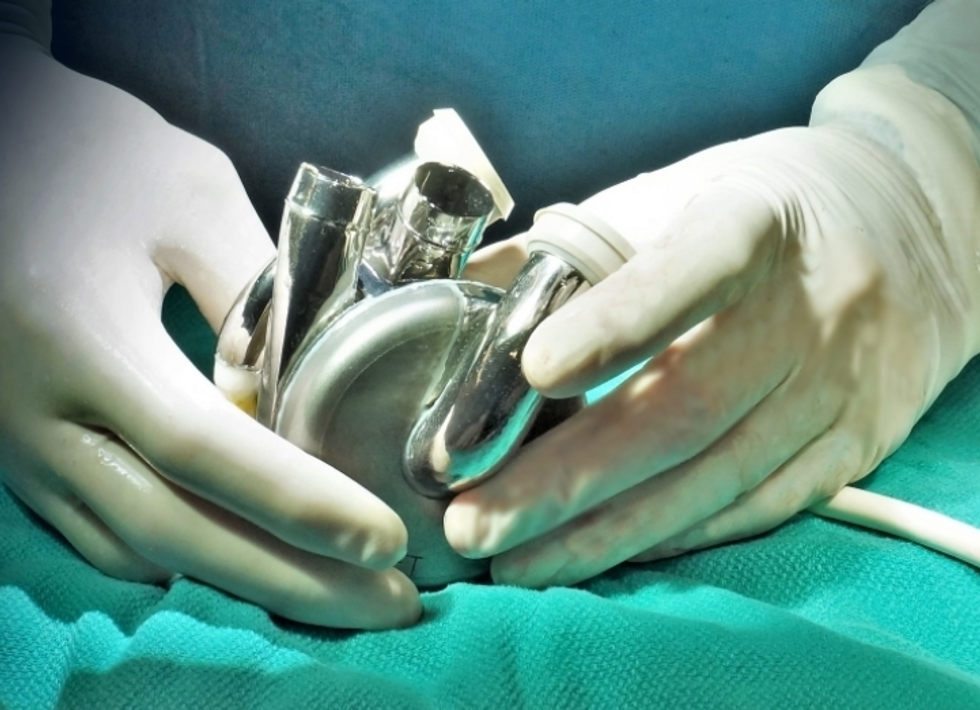 This med device company has eight new team members. Photo via bivacor.com
BiVACOR, a Houston-based cardiatric medical device company, announced that it has doubled the size of its team with the addition of eight team members. The growth comes following its series B raise last year.
"The diversity of skills and experience throughout the company is something we are very proud of, and I am pleased to welcome this all-star group of individuals to the team," says Daniel Timms, BiVACOR founder and CEO, in a December news release. "They will each play an integral role in the overall accomplishments of BiVACOR, specifically as we undertake benchtop and preclinical verification activities so that we can commence our First in Human early feasibility study in the near future."
Here's who recently joined the company at both its United States and Australia-based operations:
Nathan Kong, purchasing administrator
Farhad Akhavan, systems engineer
David Duarte, verification and validation engineer
Paul Chiver, manufacturing technician
Lindsey Brede, financial controller
Dawnel Scott, director QA/RA
Mairi Maclean, director of product development
Nicole Bartnikowski, scientific manager (Australia)
"Having the ability to attract and hire individuals with the industry knowledge and pedigrees of this world-class team is a testament to how BiVACOR is perceived in the industry," Timms continues. "Each of them brings a unique perspective and skillset to BiVACOR and will play an important role in furthering our technology."
BiVACOR is developing its Total Artificial Heart, or TAH. The device, billed as the first long-term therapy for patients with severe heart failure, is an implantable artificial heart based on rotary blood-pump technology. Similar in size to an adult fist, it is small enough to be implanted in many women and some children yet capable of delivering enough cardiac power to a man who's exercising. Unlike the two-chamber human heart, BiVACOR's device features a single chamber.
Coworking company opens new Houston location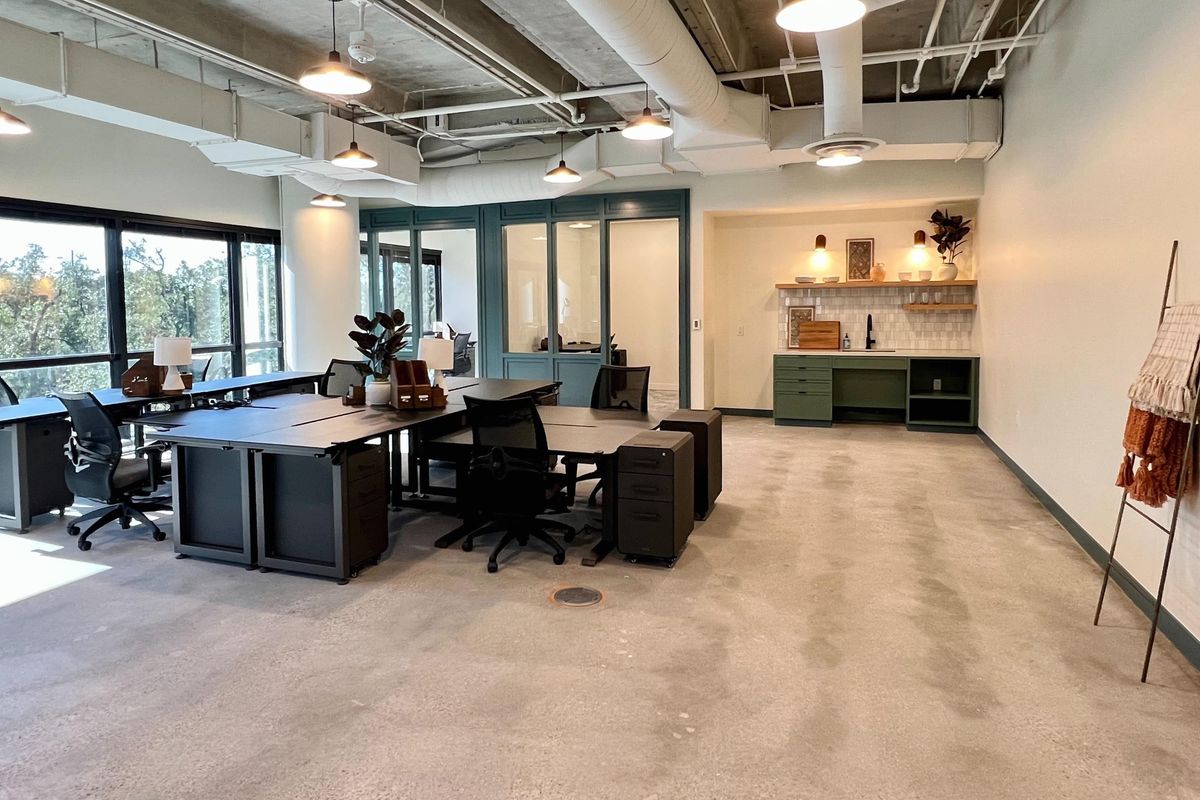 Common Desk has a new West Houston location. Photo via Common Desk
Dallas-based Common Desk has announced the opening of its newest location in Westchase District. The flexible workspace company opened its first location in Houston in October 2020 and unveiled four more locations since then. The company shares in a news release that two more spots will be opening in 2022.
Common Desk - Westchase (2500 CityWest Blvd) ha 20,000 square feet of coworking space with 54 private offices, four office suites, six conference rooms, and shared space. Tenants will have access to an outdoor space, reserved and unreserved garage parking, a fitness center, and Common Desk's coffee brand, Fiction Coffee.
"When thinking about expanding our reach in the city, we knew we wanted to be somewhere in West Houston," says Bobby Spoden, community sales manager at Common Desk, in the release. "Community comes first at Common Desk, and we love that the Westchase District shares the same value. We couldn't be more excited and honored to become part of the rich community in the West Houston area, and we're looking forward to the new additions to our vibrant member base."
Houston fintech unicorn expands on partnership with software company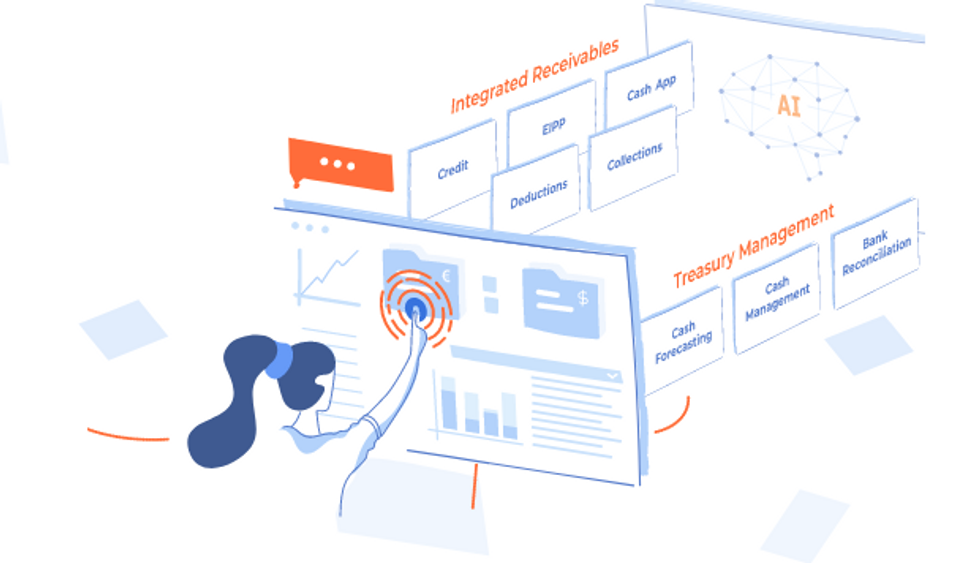 HighRadius has deepened its partnership with Genpact. Photo via highradius.com
New York-based Genpact and Houston-based HighRadius announced the expansion of their strategic partnership. The expanded partnerships means the merging HighRadius's Autonomous Software platform with Genpact's global accounts receivables and digital process and delivery expertise to enhance client experience across the board.
"Now more than ever, the finance function plays a vital role in leading businesses through crises, providing agility and insight that lead to greater resilience. To thrive, organizations must connect, predict and adapt at speed, placing data at their core and embracing digital technologies," says Tiger Tyagarajan, CEO at Genpact, in a news release. "Bringing our two companies together in even deeper partnership will allow a new level of predictive intelligence that can derive meaningful insights and lead to impactful action for our clients."
The duo originally teamed up in February of 2020 to bring together their expertise — digital automation solutions and advanced machine learning and artificial intelligence.
"If we paint the picture of the future of finance, and therefore the future of the CFO and the CFO organization, we think about the world of the CFO as one where technologies will basically allow them to make decisions every minute," says Sashi Narahari, founder and CEO at HighRadius, in the release. "Prediction is what the machine will do. Decision, judgment and experience are never going to go away from human beings. So, humans are going to spend more time than they do today on decisions and examining business outcomes. That's where the HighRadius and Genpact partnership can make a big difference."
3 deadlines approach for Houston startup opportunities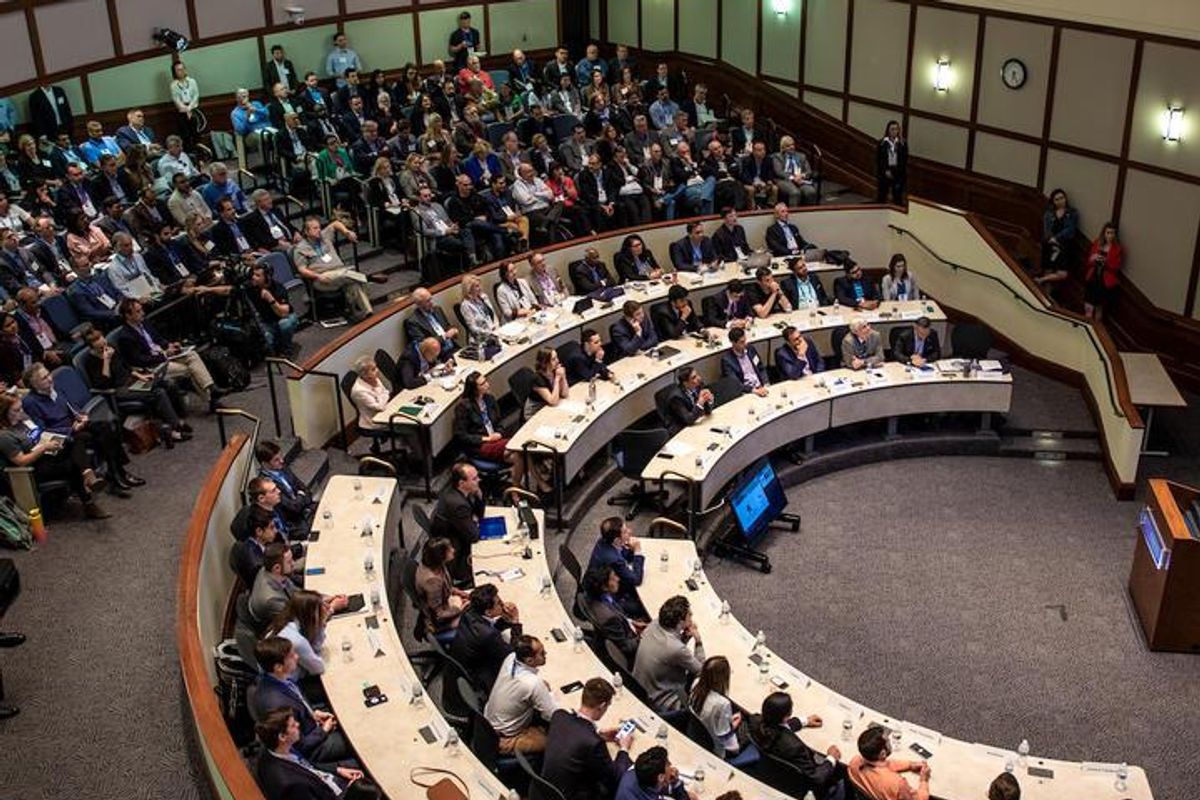 Don't miss these three founder opportunities. Photo via Rice
Three different entrepreneurial opportunities have deadlines quick approaching.
The Rice Business Plan Competition, which is planned for April 7-9 this year, has its applications open until January 31. Any graduate-student startup, in a broad range of industries, from any university, in any degree program, in any country, can apply to the RBPC. Learn more about the competition and how to apply online at https://rbpc.rice.edu/compete.
Applications are open for the Black Girl Ventures Change Agent Fellowship, a nine-month leadership skills development program for Black and Brown women entrepreneurs and ecosystem builders. Selected applicants, who must be based in Los Angeles, New York, Chicago, Miami, Houston or Detroit, will each receive a $10,000 stipend. The time commitment is about 8 hours/month. The deadline to apply is January 31, 2022, and decisions will be made by mid-February. Learn more and apply at https://www.blackgirlventures.org/fellowship.
The 2022 HCC Business Plan Competition has applications open through January 28. The BPC will begin in late February and run through early June, with six free, virtual, 1.5 hour training  sessions. To learn more about the program and eligibility, click here.