Fitness tech platform expands to Houston and plans to hire
Jan 26, 2021, 2:04 pm
ClassPass is expanding into Houston with over 20 new jobs and a local office. Image courtesy of ClassPass
When a global technology company focused on fitness and wellness was looking for a city to open their fourth office in the United States, the team wanted a community that was active and full of young professionals. They landed on Houston.
Membership-based fitness and wellness company ClassPass is opening a local office in Houston and is planning on hiring over 20 professionals across departments — from analytics, customer experience, design, and engineering, to marketing, partnerships and product.
Rachel Moncton, vice president of global marketing for ClassPass, has already relocated to Houston to lead the new office.
"Houston is a friendly, community-focused city with a rich talent pool. We are thrilled to contribute to the Houston economy by creating new opportunities for professionals with varying skill sets, and hope to build a local team with a broad range of experiences and backgrounds," says Moncton says in a news release.
Headquartered in New York City, ClassPass's membership and mobile application connects members to fitness and wellness appointments at over 30,000 studios and 11,500 wellness venues. In Houston, ClassPass has over 900 partners.
Currently, the company has 400 employees worldwide with offices in Missoula, Montana, and San Francisco. ClassPass's new hires will work remotely at first, and the organization is hoping to open a physical office later this year.
"It's great to see another Bay Area company expanding to Houston like Nuro, Bill.com, and Homebase," says Harvin Moore, president of Houston Exponential. "ClassPass is already using the HTX Talent jobs board to build its Houston team and we hope to work more with them as they build their presence here."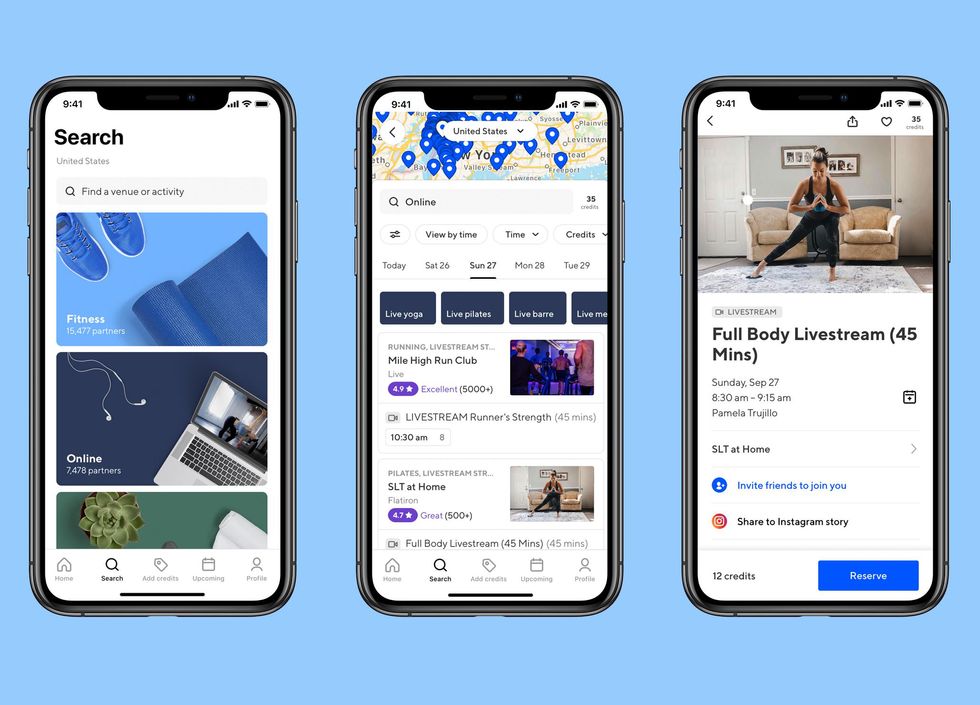 The app has 900 fitness and wellness partners in Houston already. Image courtesy of ClassPass