Houston-based corporate venture group makes 2 investments from new $300M fund
Apr 15, 2021, 10:38 am
Chevron Technology Ventures has invested in two alternative energy startups. Photo via Getty Images
The venture arm of Chevron has made two recent investments as a part of a new fund. Both of the companies are creating solutions within alternative energy innovation.
Chevron Technology Ventures announced its $300 million Future Energy Fund II in February, and the two recent investments represent the first moves made by the new fund.
The first investment was in Denver-based Starfire Energy, which develops modular chemical plants for the production of carbon-free ammonia and carbon-free hydrogen. The company closed its funding round earlier this month at an undisclosed amount. The round was led AP Ventures, which focuses on hydrogen production, storage, and transportation innovations, with contributions from CTV, New Energy Technologies, Osaka Gas USA, and Mitsubishi Heavy Industries.
"Our investment in Starfire Energy gives us visibility into green hydrogen's potential to improve the way ammonia is produced, distributed, and consumed," says Barbara Burger, vice president of innovation and president of CTV, in a news release. "This is the first investment from our new $300 million Future Energy Fund II, which will focus on industrial decarbonization, emerging mobility, energy decentralization, and the growing circular carbon economy."
The funds will be used to scale operations to decarbonize ammonia production and and move it forward as a zero-carbon energy carrier. According to the release, ammonia has a lot of potential within the alternative energy space. It has an energy density "comparable to fossil fuels and significantly higher than Li-ion batteries, compressed, or liquid hydrogen." Additionally, it's cheap to transport and store.
The second investment, which was finalized this week, was into a Nevada-based company that is developing low-cost floating wind turbines. Ocergy Inc.Inc.'s series A, which didn't have its value disclosed, was invested in by Moreld Ocean Wind and CTV.
"We are delighted about this partnership as it will allow Ocergy to advance and commercialize its innovative technologies," says Ocergy CEO Dominique Roddier in a news release. "With MOW onboard we gain a trusted partner who will be able to provide an EPCI solution for OCG-Wind, a key requirement for many of our clients. We are excited to have gained Chevron's investment and look forward to potential opportunities for their guidance and expertise executing some of the most complex offshore projects in the world."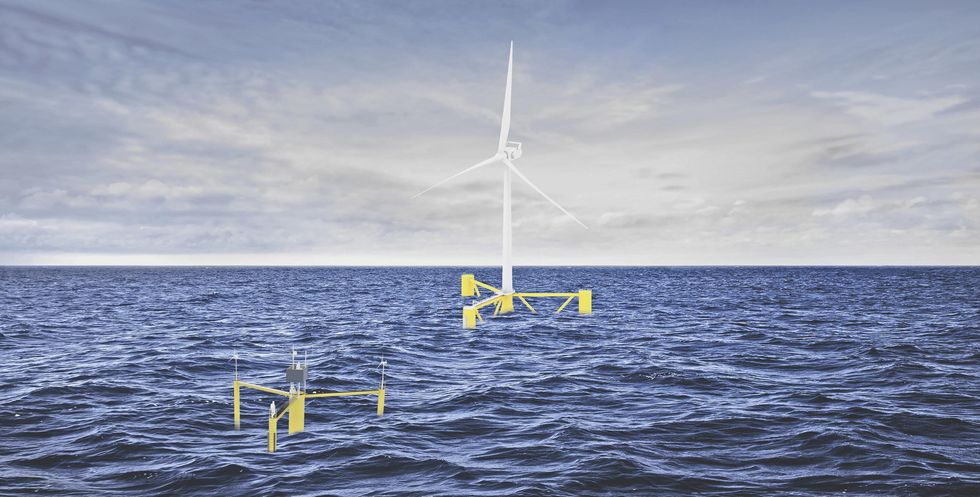 Ocergy's floating wind turbines are low-cost. Photo via release
The company will use the funds for growth and commercialization.

"Offshore wind power is undergoing a period of rapid innovation in an effort to provide lower carbon energy at a substantial scale," Burger says. "Ocergy has developed technology that could be part of the solution to enable more affordable, reliable, and ever-cleaner energy in a marine environment."
Future Energy Fund II is the eighth venture fund created by Chevron Technology Ventures since its establishment in 1999. In 2019, the investment arm started a $90 million fund to invest in startups that can help accelerate the oil and gas business of San Ramon, California-based Chevron.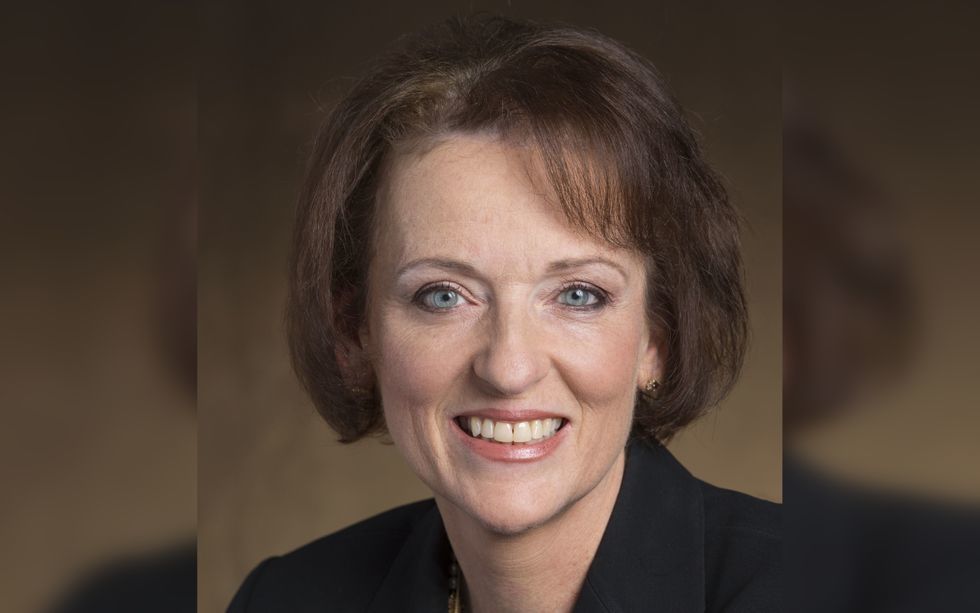 Barbara Burger is vice president of innovation at Chevron and president of CTV. Photo courtesy of CTV