3 Houston entrepreneurs changing the world with their B2B startups
Apr 12, 2019, 11:19 am
The Cannon hosted a B2B pitch night, and all three companies have a mission to change the world. Courtesy of The Cannon
I think it's safe to say that most B2B startups don't have sustainability or a mission-driven purpose at the core of their business model. In fact, it's probably safe to say that about any for-profit company of any size.
Three Houston entrepreneurs pitched their companies at The Cannon's recent B2B pitch night, and they all have something in common: They're not normal B2B startups. Each company has a mission to change the way we're doing something — from hiring to construction — in a way that's better for the world.
Natalie Goodman, founder and CEO IncentiFind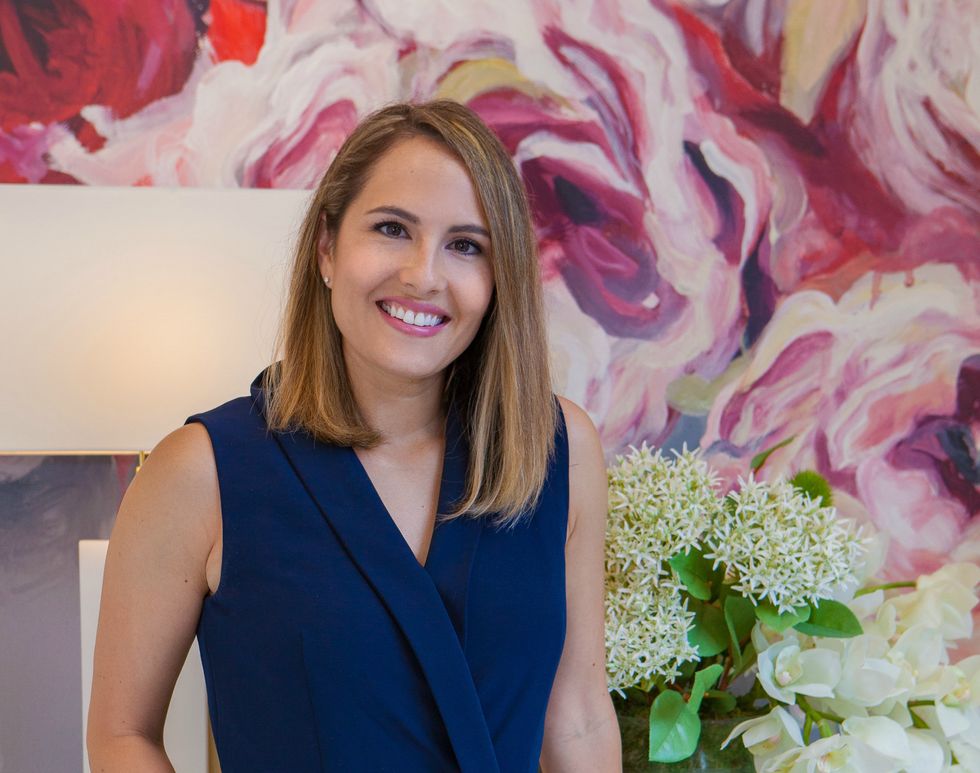 Courtesy of IncentiFind
Natalie Goodman realized there was a disconnect between builders and green incentives the government provides.
"The government is strapped — they have all this money that they want to give away, but not the (marketing) money to get the word out," Goodman told InnovationMap last month. "That's where IncentiFind stepped in."
IncentiFind is a portal for green incentives and works in three steps. First, you do a search for green incentives in your area — this part is completely free to the commercial developer or home owner. Next, the user might opt to pay IncentiFind to find the exact incentives for the project and submits the applications for the project. The final step is a promise of a 10 times return on investment.
A million green projects are completed in the United States each year, and IncentiFind is getting in front of that by forming partnerships with lenders, commercial developers, architects, etc., Goodman says to the crowd. Read more about IncentiFind here.
Jeff Miller, CEO of Potentia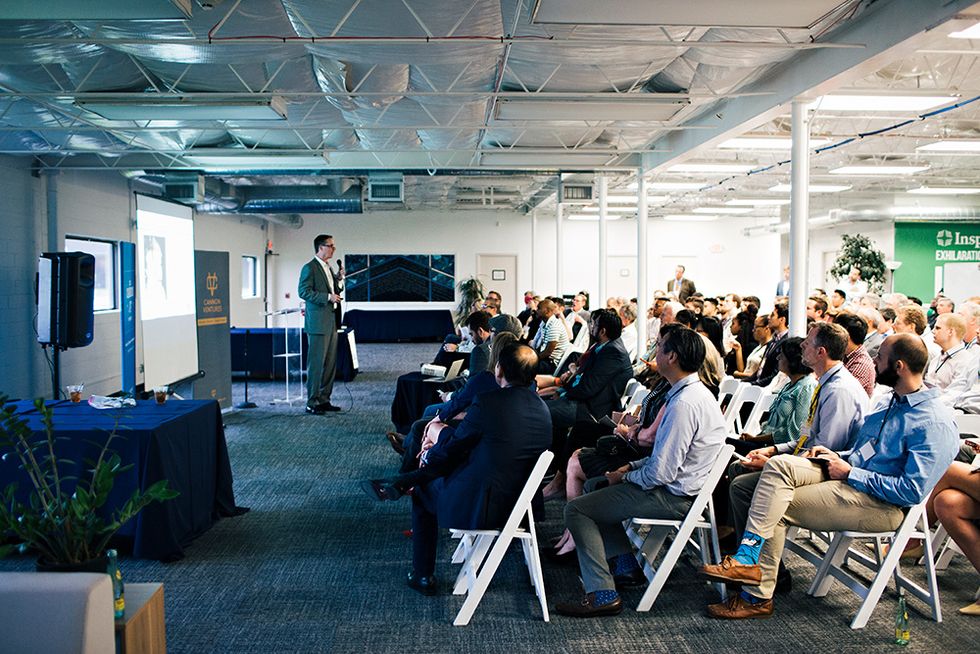 Courtesy of The Cannon
The facts and figures are pretty startling. One-in-40 school-age children are on the autism spectrum and one-in-five college-educated autistic individuals don't have a job when they graduate, Jeff Miller says during his pitch at The Cannon. Miller, who has a long career in staffing around the world, founded his company Potentia to help correct this growing employment problem.
"We're seeking to help employers build their 21st century workforce at the intersection of technology, leadership, and, most specifically, the autism spectrum," he says.
Potentia is a technology-focused recruitment firm with resources and opportunities for applicants on the Autism spectrum. For Miller, it's personal. His 16-year-old son has autism, and Miller wants a world where his son can have access to employment opportunities around the world.
"I think we're in a position to improve this model here in Houston, and take it to other cities," Miller says. "The reality is this is a challenge that exists in every major city."
Kim Raath, co-founder of Topl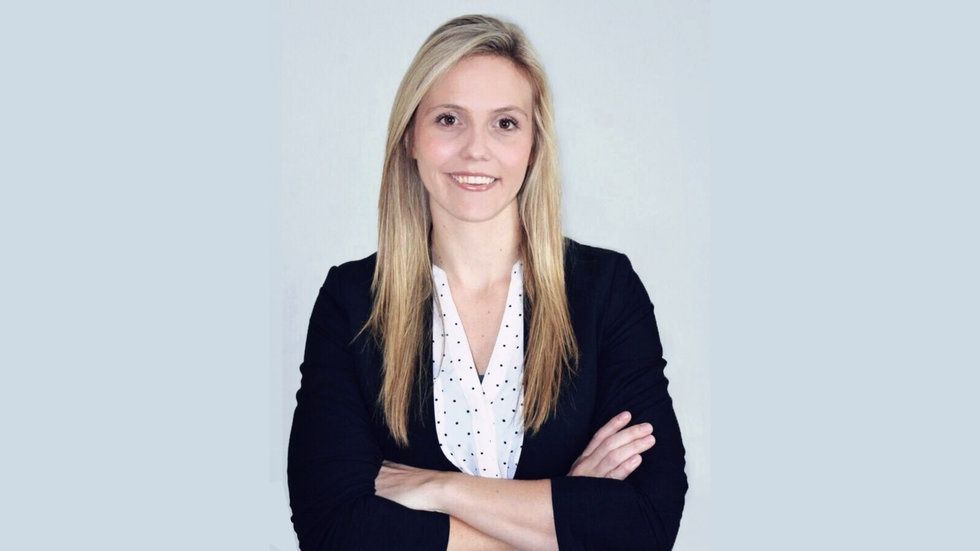 Courtesy of Topl
Sure, blockchain is a major buzzword nowadays, but for Topl co-founder Kim Raath it means having the ability to track the sustainability of a purchase. Topl's technology is able to tell you if your diamond ring came from a war-torn country or if your coffee's farmer was paid fairly.
Raath says she's seen an increased need for sustainable and transparent businesses that can prove their impact, but it's expensive to do that.
"These businesses are spending so much money on trying to prove this impact," Raath says in her pitch at The Cannon. "We have customers spending close to 15 percent in operational expenses just to be able to trace their growth."
The company, founded by three Rice University students, is growing. In May, Raath says they have four new ventures being developed, and by 2020, they want to have 24 live ventures with a monthly revenue of over $30,000.
"At Topl, we are really going to change the world," Raath tells the crowd. "But I can prove it to you." Read more about Topl here.