Tesla taps Texas for new factory with construction already underway
Jul 23, 2020, 10:33 am
Tesla's Fremont, California, factory employs around 10,000 people and uses a fleet of robots to create the vehicles. Photo courtesy of Tesla Motors
Tesla CEO Elon Musk is putting an end to months of speculation of if the Lone Star State is to be considered for Tesla's next U.S. factory. Multiple cities including Tulsa, Oklahoma, were attempting to woo the electric car manufacturer.
But, as Musk announced this week, work is already underway on a new site in Austin. The 2,100-acre site sits near the Austin-Bergstrom International Airport. Previous reporting by numerous sources revealed that Tesla had a $5 million option to purchase the property, which has around two miles of frontage on the Colorado River. A sand and gravel mining company currently operates on the site, which is off Texas State Highway 130, just south of Harold Green Road. Google already marks the site as Tesla GigaAustin.
"Tesla is one of the most exciting and innovative companies in the world, and we are proud to welcome its team to the State of Texas," Texas Gov. Greg Abbott said in a statement. "Texas has the best workforce in the nation and we've built an economic environment that allows companies like Tesla to innovate and succeed.
"Tesla's Gigafactory Texas will keep the Texas economy the strongest in the nation and will create thousands of jobs for hard-working Texans," he continues. "I look forward to the tremendous benefits that Tesla's investment will bring to Central Texas and to the entire state."

Travis County, where the plant is located, recently approved to grant a tax break for the company that is projected to amount to $14 million in savings on property taxes over the next 10 years. The Del Valle school district, where the site is located, also approved a tax holiday for the company, granting approximately $50 million in tax rebates over the same timespan.
Tesla has promised to reinvest 10 percent of the tax rebate amount back into the community.
The company is planning to spend $1.1 billions to built a 4 to 5 million square foot factory on the site that will employ around 5,000 acres according to documents filed with Travis Country. Workers would earn an average salary of around $47,000 and have benefits and stock options. Minimum pay will be $15 per hour. The workers would not be unionized.
The factory will be company's second automotive plant in the U.S. The other is located in Fremont, California, and employed around 10,000 people.
Tesla intends to make its new Cybertruck at the facility in addition to Tesla Model Y crossovers, Model 3 sedans that are destined for delivery in the Eastern U.S. The Tesla semi truck is also slated for production at the site.
On an earnings call today, Musk said that the plant will be an "ecological paradise" and it will be open to the public.
------
This article originally ran on AutomotiveMap.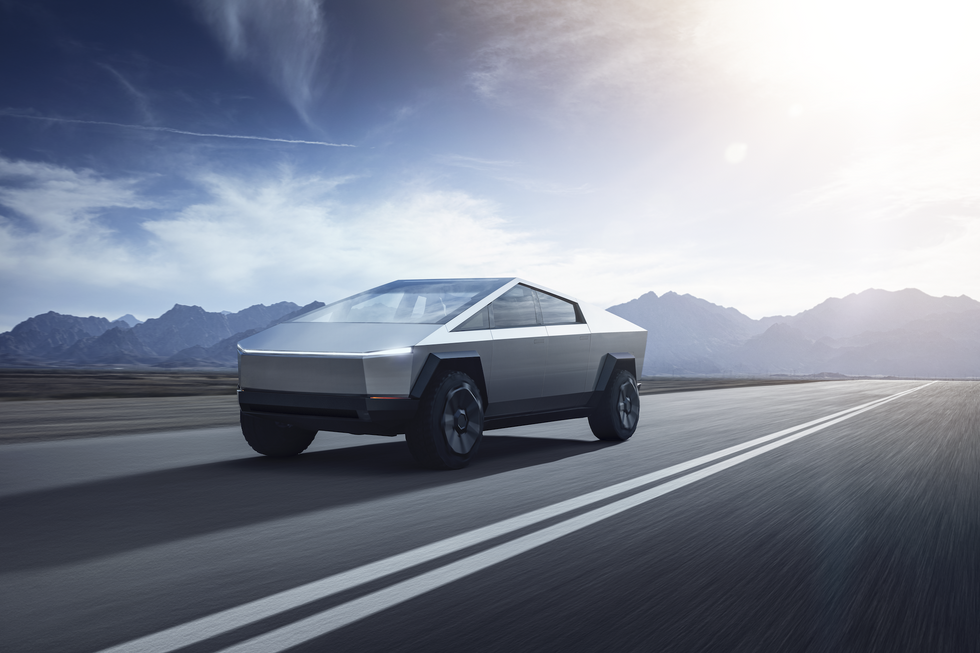 Tesla plans to manufacture its new Cybertruck at the facility, along with Tesla Model Y crossovers, the Tesla semi truck, and Model 3 sedans. Photo courtesy of Tesla Motors