Jan. 19, 2022 01:30PM EST
Catch up on two big pieces of news landing at the Houston Spaceport. Image via fly2houston.com
The Space City is starting 2022 off strong with news launching out of the Houston Spaceport — a 400-acre space in Southeast Houston.
The two big headlines include a unicorn company releasing the latest details of its earthbound project and fresh funds from the state to support the space ecosystem in Texas.
Governor Abbott doles out $10M in spaceport grants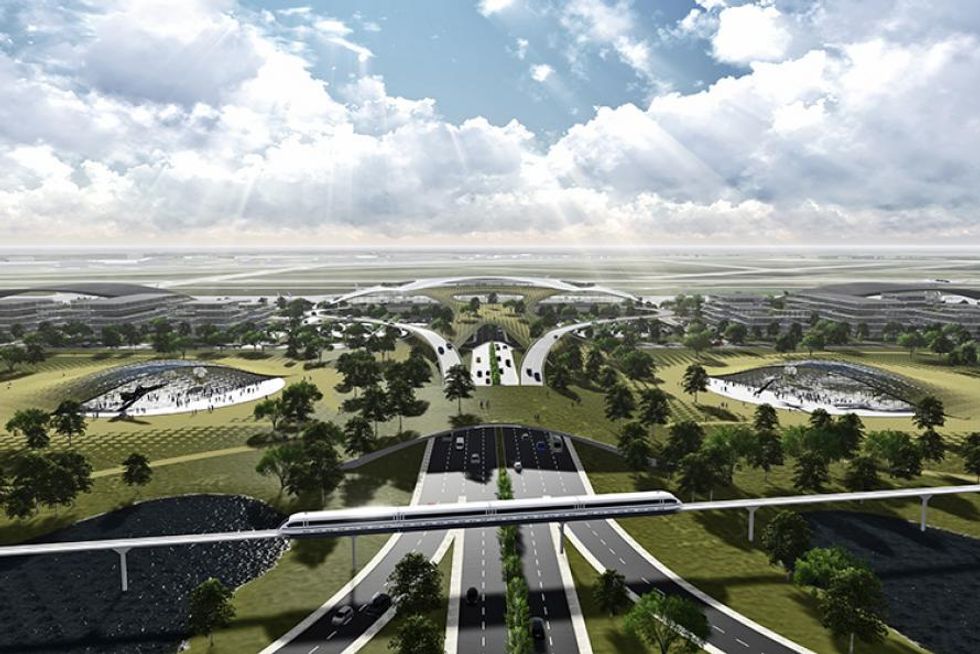 Texas has launched fresh funding into two spaceport projects. Image via fly2houston.com
Last week, Gov. Greg Abbott announced $10 million in funding to two Texas spaceports as a part of the state's Spaceport Trust Fund. The Houston Spaceport Development Corp. received $5 million and the Cameron County Spaceport Development Corp. received $5 million.
The fund is administered by the Governor's Office of Economic Development and Tourism and was created to support the development of spaceport infrastructure, create quality jobs, and attract continuing investments that will strengthen the economic future of the state, according to a news release.
"For decades, Texas has been a trailblazer in space technology and we are proud to help cultivate more innovation and development in this growing industry in Cameron and Harris County," says Abbott in the release. "This investment in the Cameron County and Houston Spaceport Development Corporations will create even more economic opportunities for Texans across the state and continue our legacy as a leader in space technology."
Axiom Space hires Dallas-based architecture and engineering firm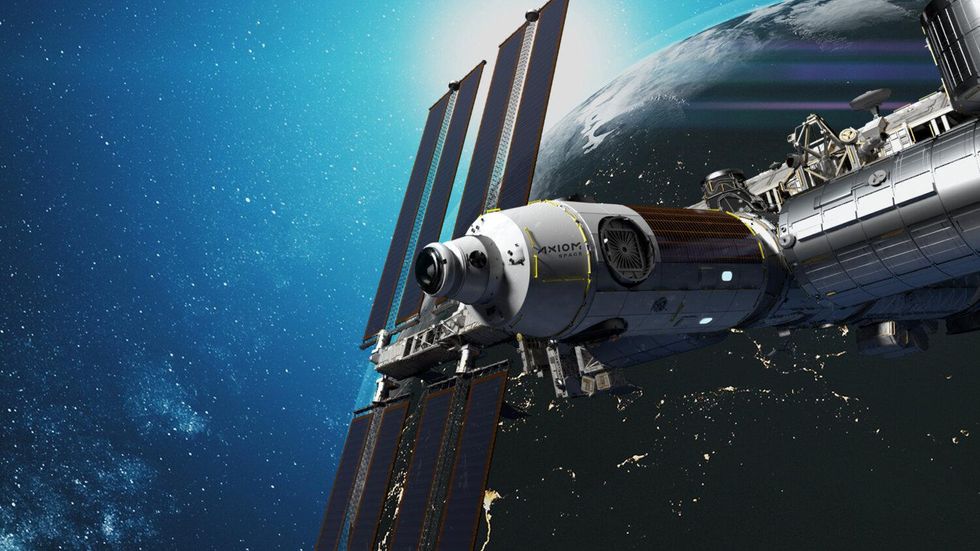 Axiom Space has made progress on developing its 14-acre headquarters. Image via axiomspace.com
Houston-based unicorn Axiom Space has announced that it awarded Dallas-based Jacobs the architecture and engineering phase one design contract. The firm will be working on the 100,000-square-foot facility planned for the 400-acre Houston Spaceport at Ellington Airport.
Axiom Space's plans are ro build the first commercial space station that will provide a central hub for research, to support microgravity experiments, manufacturing, and commerce in low Earth orbit missions, according to a news release.
"This is an exciting and historic moment for Axiom and the greater Houston area," says Axiom CTO Matt Ondler in the release. "For the first time, spacecraft will be built and outfitted right here in Houston, Texas. This facility will provide us with the infrastructure necessary to scale up operations and bring more aerospace jobs to the area. With this new facility, we are not only building next generation spacecraft, but also solidifying Houston as the U.S. commercial industry's gateway to space."
Axiom Space, which raised $130M in venture capital last year, is building out its 14-acre headquarters to accommodate the creation of more than 1,000 high-paying jobs, from engineers to scientists, mathematicians, and machinists.
"Houston is a city built on innovation and is becoming a next-generation tech hub in the United States," says Ron Williams, senior vice president at Jacobs. "Privately funded infrastructure will drive U.S. leadership in space. Jacobs is committed to providing integrated solutions to accelerate the future of commercial space operations."