May. 16, 2023 10:46AM EST
ThirdAI's new PocketLLM app is free to use and completely secure. Photo via Getty Images
Artificial intelligence has a big potential to disrupt the technology industry, and one Houston company that was founded by a computer science professor at Rice University, is fast on its way to help lead that future now in a convenient and affordable way.
Founded by Anshumali Shrivastava and Tharun Medini, a recent Ph.D. who graduated under Shrivastava from Rice's Department of Electrical and Computer Engineering, ThirdAI is building AI deep learning tools that aim to be sustainable and scalable to fit the changing needs of the industry. The company is on a mission to democratize AI, Shrivastava tells InnovationMap.
Shrivastava likes to use the word efficiently when describing what makes ThirdAI different, and how its programs can teach AI via multiple avenues to be what he refers to as "1,000 times more efficient."
"The carbon footprint of these models are off the charts, and so expensive," Shrivastava. "We believe this could be made efficient. … We use the same ideas that were developed, but we do it on a massive scale."
ThirdAI's latest tool is a multilingual ChatGPT-like AI training tool PocketLLM app. Announced earlier this month, the tool is free. According to the company, users have access to a personalized chatbot that understands what the user is searching within documents, and can be fine-tuned to help elaborate your thoughts through a neural search.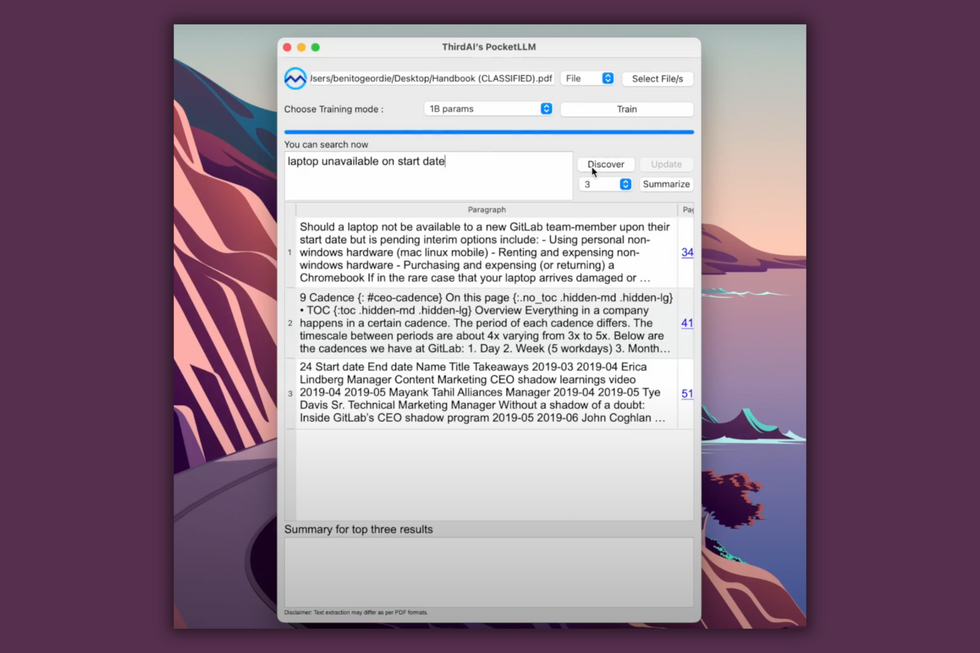 ThirdAI's PocketLLM app is free to use. Image courtesy of ThirdAI
The app is private and secure and runs on deep-learning algorithms according to Vinod Iyengar, head of product at ThirdAI, and no one — not even ThirdAI — has access to the documents except the user.
"Tools exist to help people search text files, but that requires sharing your data with third parties," says Iyengar in a news release. "Our solution is private and secure, powered by deep learning algorithms. And it returns results lightning fast."
The process includes the user installing the app, uploading any text document files, and clicking "train." Minutes later, you have an AI tool that can process the information in those documents.
"The neural search encourages you to elaborate on your thoughts with details in the discover window and see the difference in results," says Shrivastava in the release. "It can also be fine-tuned to your tastes by selecting the relevant option and hitting the update button to re-train."
In September of 2021, ThirdAI — pronounced "third eye" — raised $6 million in seed funding. The round was invested in by three California-based VCs — Neotribe Ventures and Cervin Ventures, which co-led the round with support from Firebolt Ventures. The technology ThirdAI is working with comes from 10 years of deep learning research and innovation. The company's technology has the potential to make computing 15-times faster, the company reports.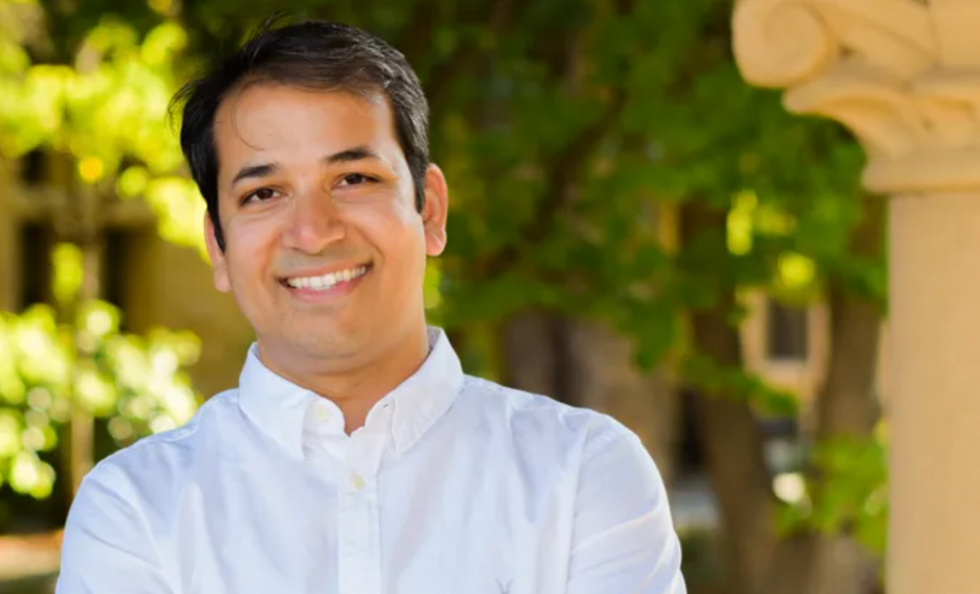 Anshumali Shrivastava is an associate professor of computer science at Rice University. Photo via rice.edu