Houston AI SaaS startup secures $5.5M seed funding from Austin VC
Oct 9, 2023, 1:20 pm
Konect.ai is using AI and natural language processing within the automotive retail industry. Image via Getty Images
A Houston startup that's using artificial intelligence and natural language processing to disrupt the retail automotive industry has raised seed funding.
Konect.ai announced a $5.5 million seed investment from Austin-based Silverton Partners. The funding will support the company's development of its software, which hopes to advance communications between auto dealerships and auto tech companies and customers.
"This investment from Silverton Partners is a strong validation of our vision and the hard work of our talented team. With this support, we are poised to accelerate our growth and continue to innovate, bringing the most advanced conversational AI products to the automotive retail industry," Cole Kutschinski, president and CEO of Konect.ai, says in a news release.
The Konect.ai platform features tools such as acquisition lead management, SMS campaigns, and after-hours support — all with a goal of enhancing the customer experience and helping achieve sales goals. With the investment the company plans to expand its product offerings, grow research and development, and increase a presence in key markets.
"We at Silverton are excited to partner with and support the Konect.ai team as they accelerate their growth," Rob Taylor, operating partner at Silverton Partners, says in the release. "We were drawn not just to the incredible business they have already built but also to their forward vision of utilizing machine intelligence innovation to create delightful experiences for all parties across the automotive retail ecosystem."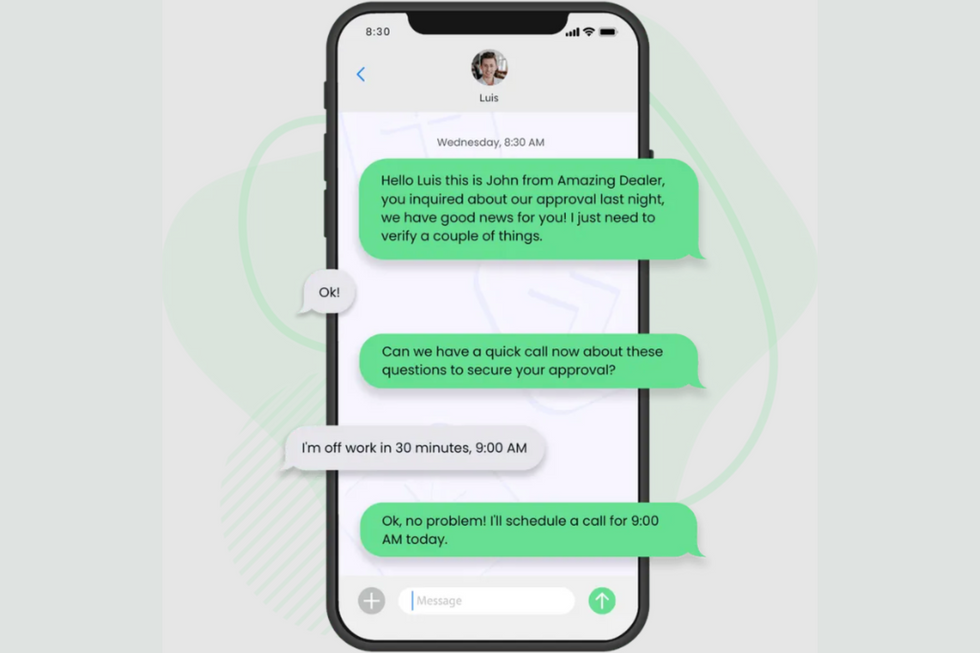 Konect.ai's tech is enhancing communications in the automotive retail industry. Konect.ai