3 Houston innovators to know this week
Jul 25, 2022, 8:19 am
This week's roundup of Houston innovators includes Steffie Tomson of Getaway Sticks ad Ed Pettitt and Paresh Patel of InnoGrid. Courtesy photos
Editor's note: In this week's roundup of Houston innovators to know, I'm introducing you to three local innovators across industries — from innovative merchandise to microgrid technology — recently making headlines in Houston innovation.
Steffie Tomson, founder of Getaway Sticks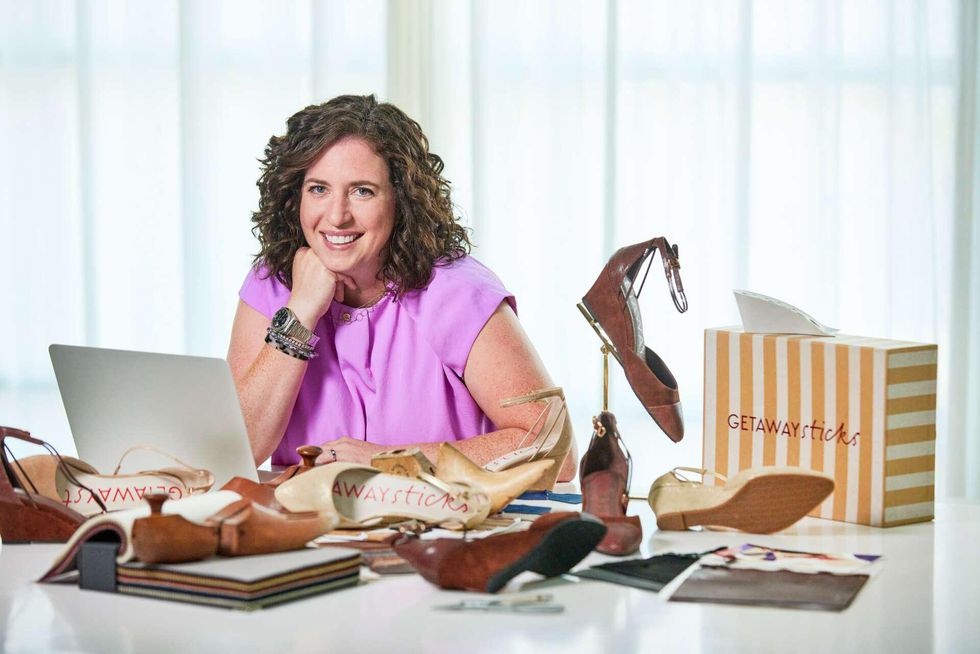 Steffie Tomson founded a company to prioritize comfort — without sacrificing style — for women on the go. Photo via getawaysticks.com
Houstonian Steffie Tomson, a neuroscientist by trade and the founder and CEO of footwear startup Getaway Sticks, had an idea for a different kind of shoe — one that was redesigned to prioritize women's comfort.
"I thought, 'why can't we start with a sneaker material and then build a heel around it?'" she tells InnovationMap. "I started just slicing everyone else's shoes and now I'm more convinced than ever that our shoe is different."
Tomson was inspired to design the inaugural shoe for Getaway Sticks after her own struggle with heels, walking in the bustling Texas Medical Center from building to building for meetings. As a mom of two and a problem solver, she knew there had to be a better mousetrap. Click here to read more.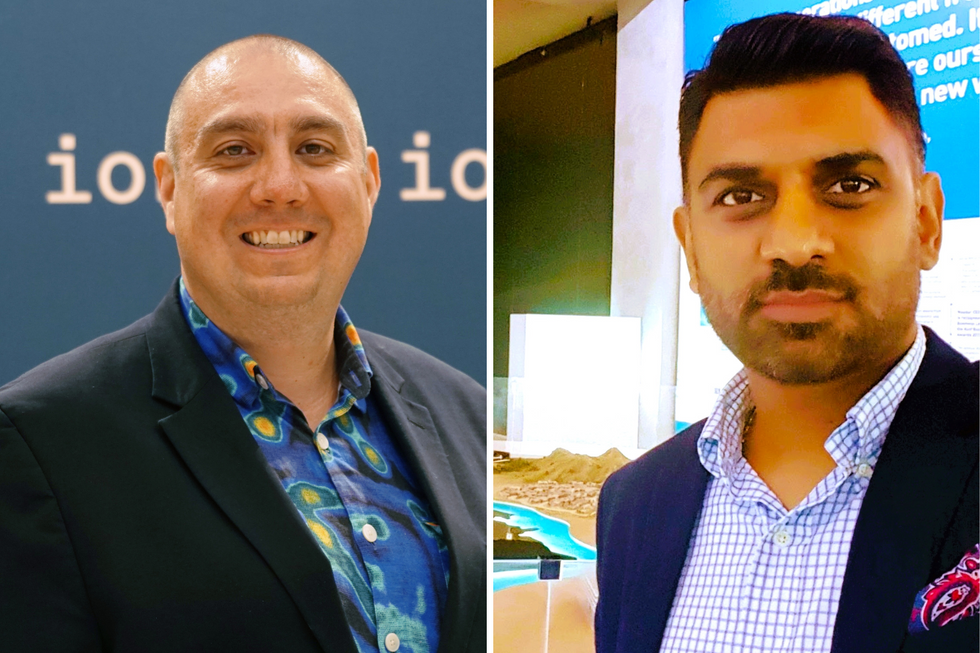 Ed Pettitt and Paresh Patel join the Houston Innovators Podcast to discuss InnoGrid's potential impact on equitable power. Photos courtesy of InnoGrid
With an unstable energy grid, two Houstonians know at least one solution in the evolving energy industry: Microgrids.
Ed Pettitt and Paresh Patel co-founded InnoGrid, a social enterprise working to establish community microgrids in lower income areas — neighborhoods that are most at risk of devastating power outages.
"We want to convert the commercial microgrid model for low and moderate income and undresourced residential communities," Patel explains on the latest episode of the Houston Innovators Podcast. Click here to read more and stream the episode.