Houston tech company launches $40M fund to invest in early-stage startups
Feb 1, 2022, 10:06 am
A Houston software company has announced its new venture fund. Photo via Getty Images
A Houston company that recently launched an innovation studio to support startups has now announced that they are launching a new fund to take startup support to the next level.
Houston-based Softeq Development Corporation, a global full-stack development company, launched The Softeq Venture Fund, a $40 million venture fund to invest in seed and series A startup rounds. According to a news release, more than half the fund will be deployed to power the Softeq Venture Studio, Softeq's recently launched accelerator program.

"For generations, the state of Texas has been home to world-renowned tech companies who have greatly contributed to our regional success. As a local entrepreneur, advisor, and angel investor, it's been my dream for many years to create a venture fund benefiting startups," says Christopher A. Howard, founder and CEO of Softeq, in the release. "I am proud to increase our support of the state's early-stage tech community. Our investment fund is designed to attract tech visionaries from both inside and outside the state and grow innovative concepts in Houston."
Jumana Capital, a single-family office also based in Houston and founded in 2018, has made a "sizable investment" in the fund, per the release.
"The Softeq team has successfully engineered, developed, and launched technology solutions for enterprise and early-stage companies for 25 years. In partnership with Softeq, we are thrilled to play a role in the creation of their new fund and to support the entrepreneurs that come to Houston to develop cutting-edge technologies and build businesses," says Chris Martin, managing director at Jumana Capital, in the release.

While the fund will mostly go into investing in and supporting studio companies, Softeq will also tap into the fund to "invest opportunistically."
In October, the company announced the six startups that make up the studio's inaugural cohort. The purpose of the studio was to identify startups with scalable solutions but that need guidance and support from Softeq and its network.
"Historically, most tech startups had a founder with development skills. However, we're now seeing more and more business people, doctors, and other professionals start companies, and they need a strong engineering partner to develop their products," Howard says in an October news release. "We take it several steps further with the Venture Studio providing technology business consulting, development services, and much-needed cash. We're a vested partner, so we also help secure follow-on funding for continued growth."
Applications are open for the spring 2022 cohort. More information and applications are available online.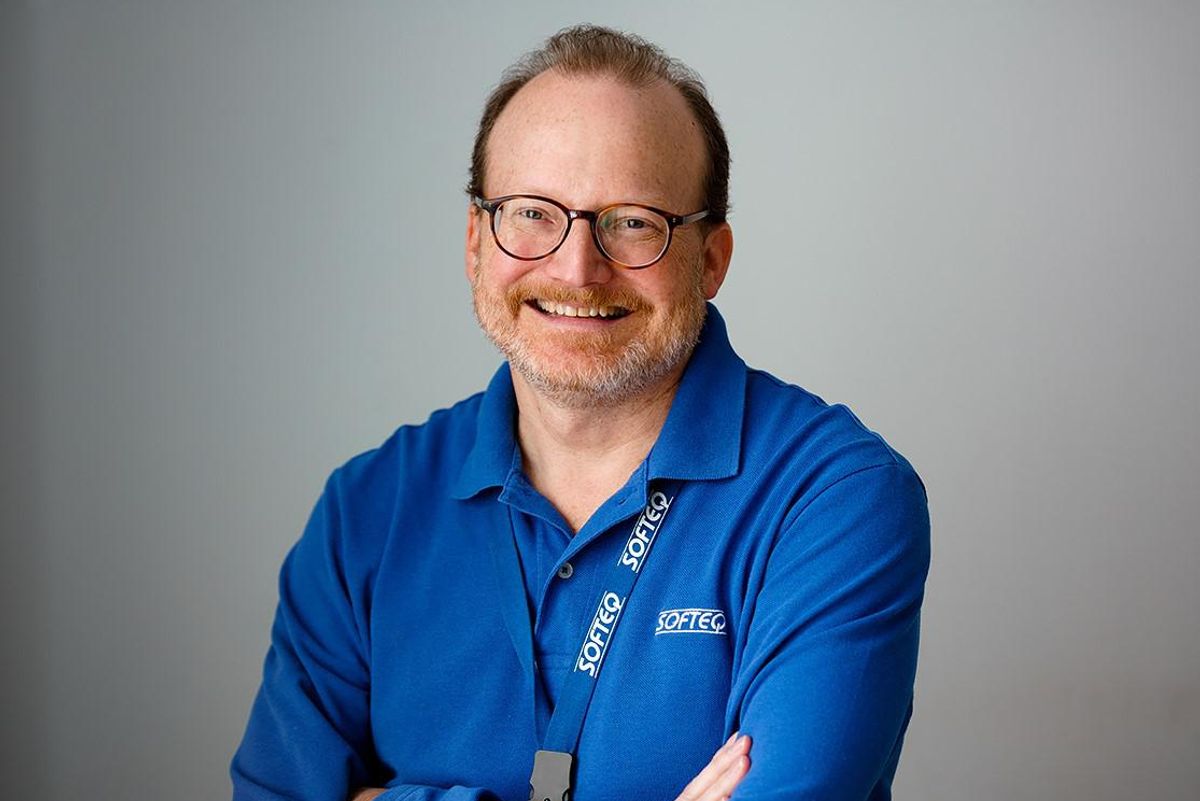 Christopher A. Howard is the founder and CEO of Softeq. Photo courtesy of Softeq