Houston tech company names 5 startups to its new venture studio
Oct 12, 2021, 10:19 am
A Houston software company has announced the five early-stage startups it will be supporting through its new venture studio. Photo via Getty Images
A Houston-based technology consultancy with a portfolio of Fortune 500 clients has announced the five companies it will be supporting in its new startup studio.
Softeq Development Corporation announced its inaugural cohort for the Softeq Venture Studio. The program, which will be offered quarterly for four to six startups each cohort, is geared at helping its resident startups quickly develop their technology and build their businesses.

"Historically, most tech startups had a founder with development skills. However, we're now seeing more and more business people, doctors, and other professionals start companies, and they need a strong engineering partner to develop their products," says Christopher A. Howard, Softeq founder and CEO, in a news release. "We take it several steps further with the Venture Studio providing technology business consulting, development services, and much-needed cash. We're a vested partner, so we also help secure follow-on funding for continued growth."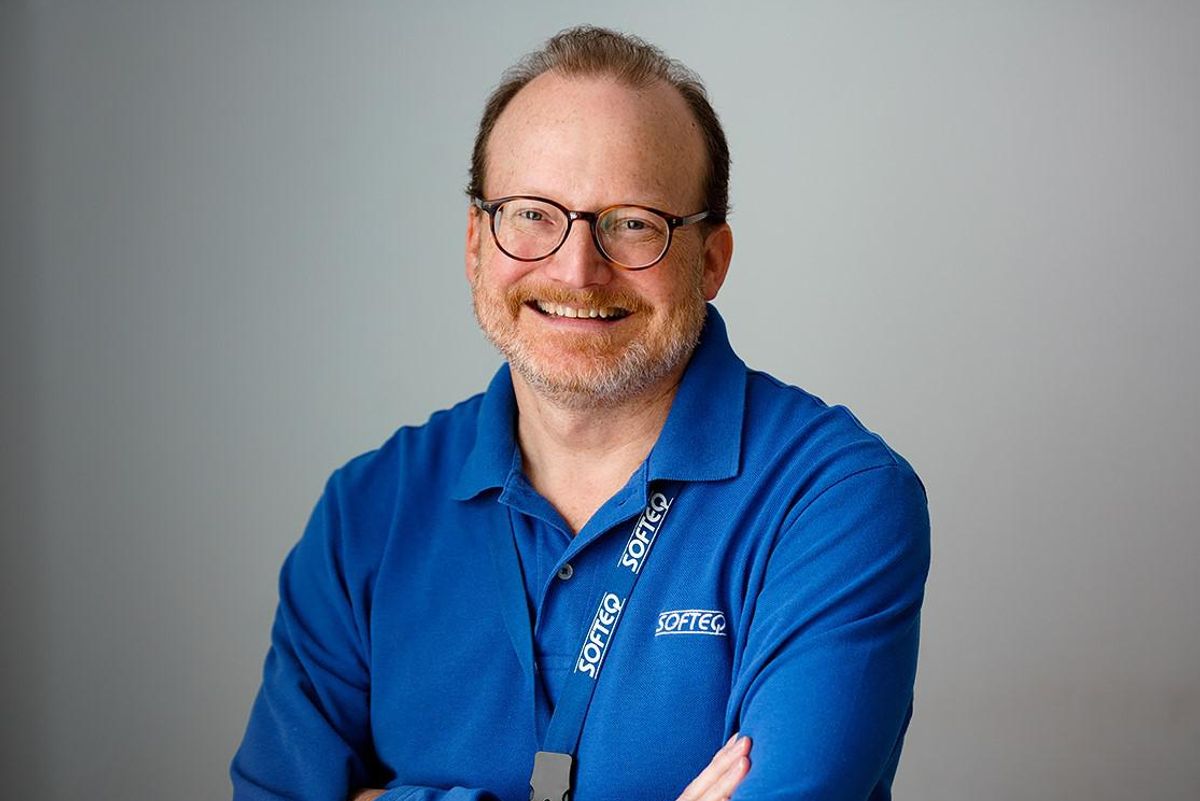 Christopher A. Howard is the founder and CEO of Softeq. Photo courtesy of Softeq
The group of startups are from the Bay Area, New York, Boston, and Houston and represents several industries, including sports tech, med-tech, and lifestyle tech. The founders of all five of the early-stage startups will work in Houston from October through December in their provided office space at FUSE in CITYCENTRE near the Softeq corporate headquarters in the Energy Corridor. Participating companies each receive $100,000 in cash and development services in exchange for a small piece of equity in their company, per the release. Serial entrepreneur Billy Grandy will lead the program.
"Most early-stage accelerators focus on the business aspects of a startup," says Grandy. "Adding the enterprise-focused development resources of Softeq helps startups de-risk the effort and puts future investors at ease. Furthermore, Houston's rapidly growing innovation ecosystem and access to an active investment community and tech-forward business leaders make this city a perfect venue for startups."
The companies selected for the fall cohort are:
Atlas Coaching is a marketplace to connect female sports celebrities, pros, and coaches with fans looking to improve their game and receive digital training.
FitLift improves strength training techniques and reduces injuries through a mobile app and wearable device that tracks precise motion and provides feedback.
GetScouted aims to provide a verifiable source of athletes' performance and statistics to coaches and scouts using biometric analysis and analytics.
Home Outside is democratizing landscape design by making it simple, affordable, automated, easy to visualize, and integrated through AI and 1-click ordering.
Orcana is a medical technology startup utilizing augmented reality and AI to provide 24/7 remote support for operating rooms to reps, surgeons, and surgical teams.
The applications are already open for the winter cohort, which will be held mid-January through March of 2022. Companies can apply until December 11, 2021, at www.softeq.com/venture-studio.
Softeq also announced its Innovation Lab last year. The lab is in partnership with the Massachusetts Institute of Technology's Integrated Design and Management program and Massachusetts-based Boundless Technology and is directed at helping enterprise companies collaborate on the technologies of tomorrow.
Howard recently discussed with InnovationMap his passion for cultivating technology innovation in Houston on a recent episode of the Houston Innovators Podcast. Listen to it below.