Houston organization plans to launch health tech accelerator in 2022
Dec 13, 2021, 11:25 am
Proxima Clinical Research has its New Year's resolution and is ready to start working hands on with health tech startups. Graphic via proximacro.com
A contract research organization based in Houston has announced its new accelerator program aimed at helping startups quickly grow their health tech businesses.
Proxima Clinical Research released details of M1 MedTech, which expects to launch early next year. The CRO has raised funds to launch and invest in members of the inaugural cohort.
"Our goal is to move these companies substantially forward in a short amount of time," says Kevin Coker, CEO of Proxima, in a news release. "Proxima is in a unique position to leverage our experienced team of regulatory, quality, and clinical experts. We won't be working at arm's length from these companies. We will be a big part of what they do every day."
The program will focus on a small group of companies and the Proxima team will provide hands-on support, including instruction, workshops, and one-on-one mentoring.
"This will be a unique experience for all parties involved, as Proxima is also a young, yet established, company that is now creating a program to assist companies at an earlier stage," says Larry Lawson, co-founder of Proxima, in the release. "Our experience in the CRO realm and ability to provide coaching in clinical, regulatory, quality, and go-to-market strategies will only strengthen M1 MedTech's ability to support the success of emerging companies and provide more life-saving technology to the public."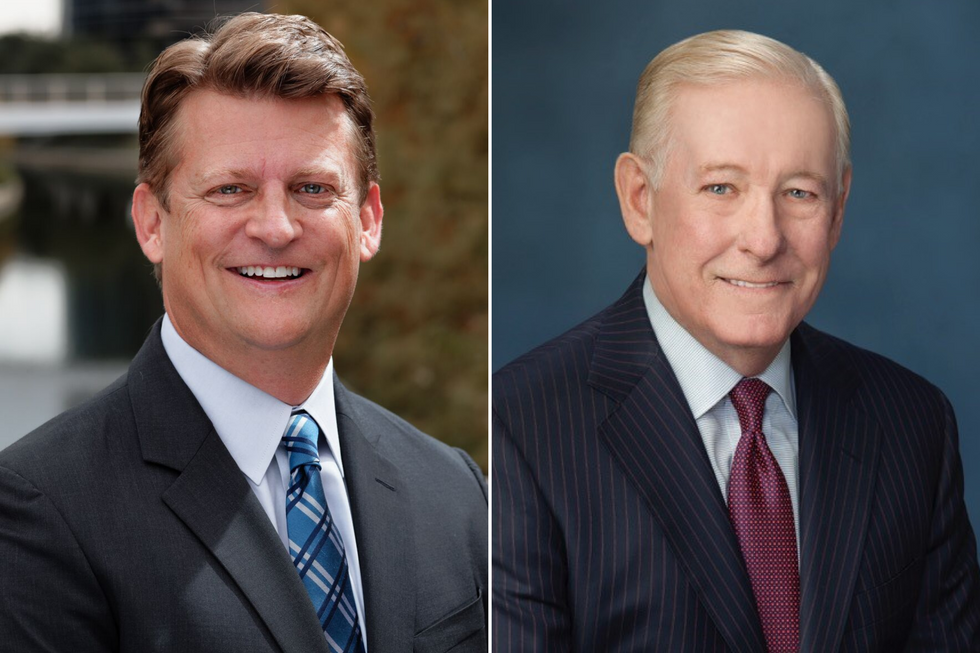 Kevin Coker and Larry Lawson co-founded Proxima in 2017. Photos courtesy
The accelerator will target Class II and III medical devices for its initial cohort. In the future, Proxima plans to expand to include an even more extensive incubator focused solely on Class III devices, according to the release.
"M1 will be a place where startups can go to receive concrete resources to further their development. The participant success is our sole focus, and the ultimate goal is to have a substantial impact on the ideation-to-market process for Class II and Class III medical devices," says Isabella Schmitt, director of regulatory affairs at Proxima and a principal at M1, in the release. "Proxima's specific expertise alongside our M1 partners will provide resources for all key areas of a medical device entrepreneur's journey to market and beyond."
The M1 MedTech applications will open online in the spring.
"We don't view M1 as competitive to other accelerators, rather we believe it will offer a different experience. Our team will strive to create a personalized program where companies have a dedicated touch point throughout the process," says Sean Bittner, director of programs at M1 MedTech, in the release. "We will also provide specific, tailored connections and resources vetted by our team through professional partnerships, not just a general list of industry contacts."