NASA launches new research projects toward astronauts on ISS
Nov 28, 2022, 11:12 am
The ISS houses hundreds of research projects — and the astronauts aboard just got a handful more. Image via NASA.gov
For the 26th time, SpaceX has sent up supplies to the International Space Station, facilitating several new research projects that will bring valuable information to the future of space.
On Saturday at 1:20 pm, the SpaceX Dragon spacecraft launched on the Falcon 9 rocket from NASA's Kennedy Space Center in Florida — bringing with it more than 7,700 pounds of science experiments, crew supplies, and other cargo. The anticipated docking time is Sunday morning, and the cargo spacecraft will remain aboard the ISS for 45 days, according to a news release from NASA.
Among the supplies delivered to the seven international astronauts residing on the ISS are six research experiments — from health tech to vegetation. Here's a glimpse of the new projects sent up to the scientists in orbit:
Moon Microscope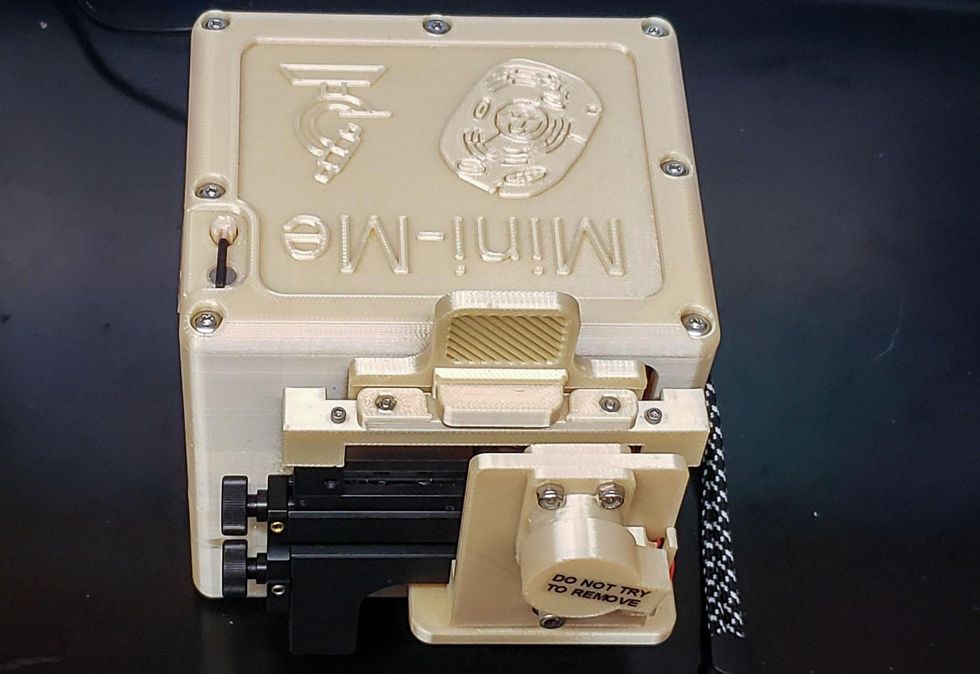 Image via NASA.gov
Seeing as astronauts are 254 miles away from a hospital on Earth — and astronauts on the moon would be almost 1,000 times further — the need for health technology in space is top of mind for researchers. One new device, the Moon Microscope, has just been sent up to provide in-flight medical diagnosis. The device includes a portable hand-held microscope and a small self-contained blood sample staining tool, which can communicate information to Earth for diagnosis.
"The kit could provide diagnostic capabilities for crew members in space or on the surface of the Moon or Mars," reads a news release. "The hardware also may provide a variety of other capabilities, such as testing water, food, and surfaces for contamination and imaging lunar surface samples."
Fresh produce production
Salads simply aren't on the ISS menu, but fresh technology might be changing that. Researchers have been testing a plant growth unit on station known as Veggie, which has successfully grown a variety of leafy greens, and the latest addition is Veg-05 — focused on growing dwarf tomatoes.
Expanded solar panels
Thanks to SpaceX's 22nd commercial resupply mission in 2021, the ISS installed Roll-Out Solar Arrays. Headed to the ISS is the second of three packages to complete the panels that will increase power for the station by 20 to 30 percent. This technology was first tested in space in 2017 and is a key ingredient in future ISS and lunar development.
Construction innovation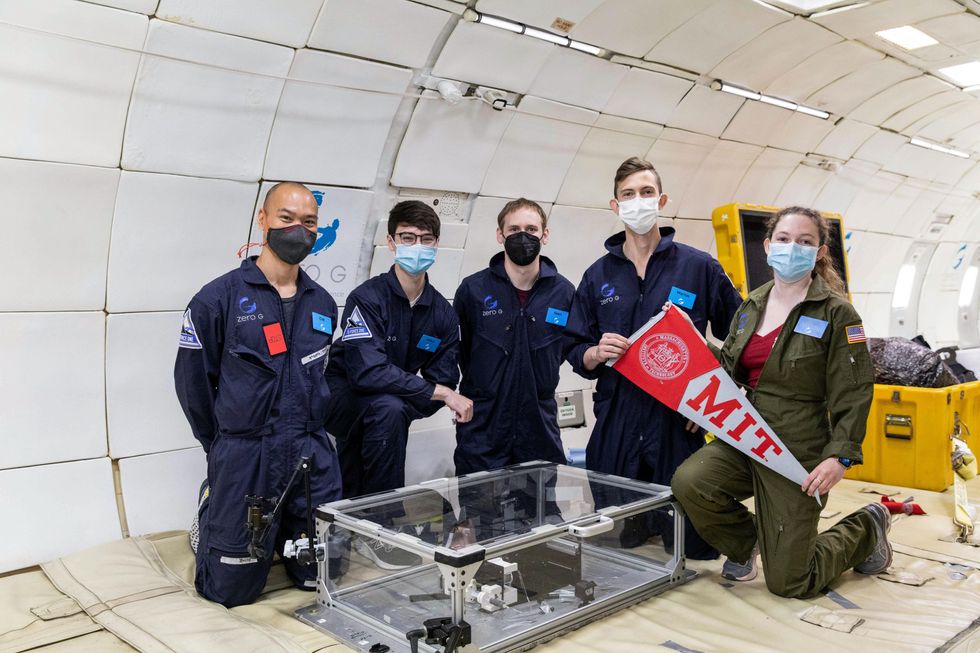 Image via NASA.gov
Due to the difference of gravity — and lack thereof — astronauts have had to rethink constructing structures in space. Through a process called extrusion, liquid resin is used to create shapes and forms that cannot be created on Earth. Photocurable resin, which uses light to harden the material into its final form, is injected into pre-made flexible forms and a camera captures footage of the process, per the news release.
"The capability for using these forms could enable in-space construction of structures such as space stations, solar arrays, and equipment," reads the release. "The experiment is packed inside a Nanoracks Black Box with several other experiments from the Massachusetts Institute of Technology Media Lab and is sponsored by the ISS National Lab."
Transition goggles
It's a bizarre transition to go from one gravity field to another — and one that can affect spatial orientation, head-eye and hand-eye coordination, balance, and locomotion, and cause some crew members to experience space motion sickness, according to the release.
"The Falcon Goggles hardware captures high-speed video of a subject's eyes, providing precise data on ocular alignment and balance," reads the release.
On-demand nutrients
Image via NASA.gov

NASA is already thinking about long-term space missions, and vitamins, nutrients, and pharmaceuticals have limited shelf-life. The latest installment in the five-year BioNutrients program is BioNutrients-2 , which tests a system for producing key nutrients from yogurt, a fermented milk product known as kefir, and a yeast-based beverage, per the release.
"The researchers also are working to find efficient ways to use local resources to make bulk products such as plastics, construction binders, and feedstock chemicals. Such technologies are designed to reduce launch costs and increase self-sufficiency, extending the horizons of human exploration," reads the release.