3 Houston innovators to know this week
Feb 6, 2023, 8:30 am
This week's roundup of Houston innovators includes Madison Long of Clutch, Ty Audronis of Tempest Droneworx, and Juliana Garaizar of Greentown Labs. Photos courtesy
Editor's note: In this week's roundup of Houston innovators to know, I'm introducing you to three local innovators across industries — from drones to energy tech— recently making headlines in Houston innovation.
Madison Long, co-founder and CEO of Clutch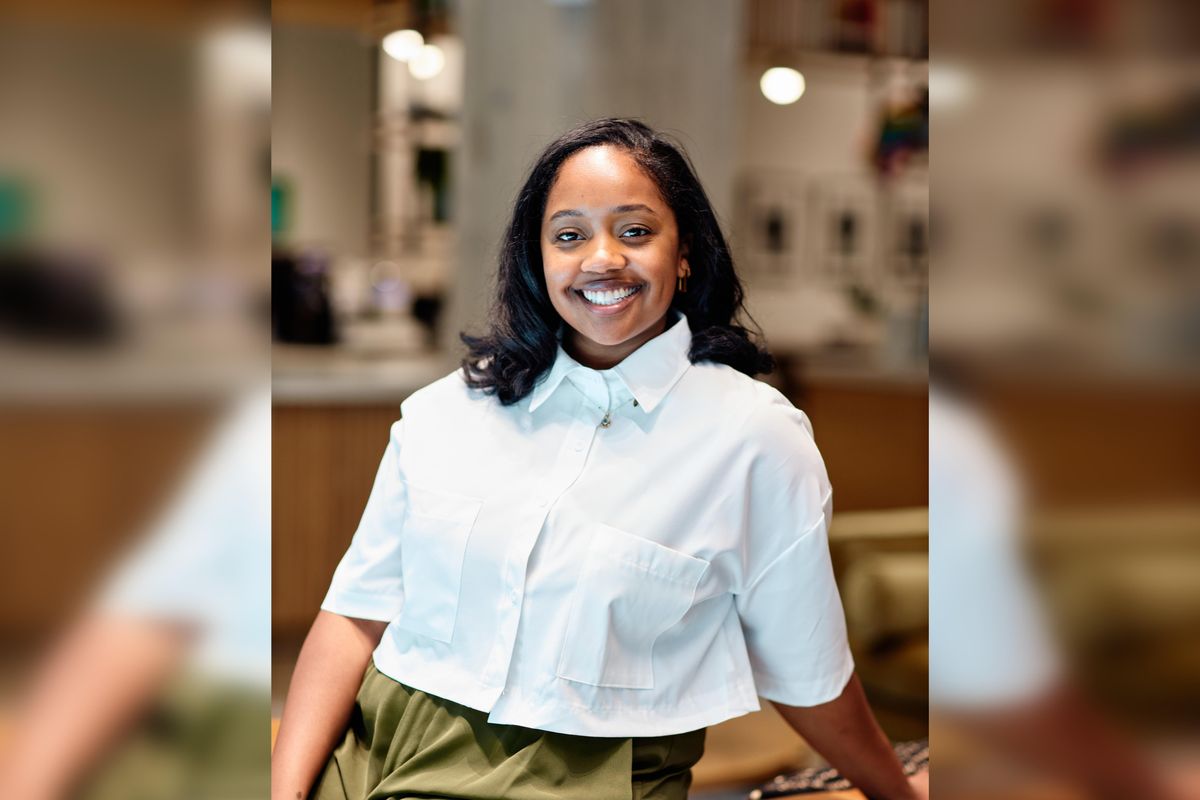 Madison Long joins the Houston Innovators Podcast to discuss Clutch's recent national launch and the role Houston played in the company's success. Photo courtesy of Clutch
Houston-based creator economy platform Clutch — founded by CEO Madison Long and CTO Simone May — celebrated its nationwide launch earlier this month. The platform connects brands to its network of creators for reliable and authentic work — everything from social media management, video creation, video editing, content creation, graphic design projects, and more.

When the company first launched its beta in Houston, the platform (then called Campus Concierge) rolled out at three Houston-area universities: Texas Southern University, Rice University, and Prairie View A&M. The marketplace connected any students with a side hustle to anyone on campus who needed their services.
Long shares on this week's Houston Innovators Podcast that since that initial pilot, they learned they could be doing more for users.
"We recognized a bigger gap in the market," Long says. "Instead of just working with college-age students and finding them side hustles with one another, we pivoted last January to be able to help these young people get part-time, freelance, or remote work in the creator economy for businesses and emerging brands that are looking for these young minds to help with their digital marketing presence." Read more and listen to the episode.
Ty Audronis, co-founder of Tempest Droneworks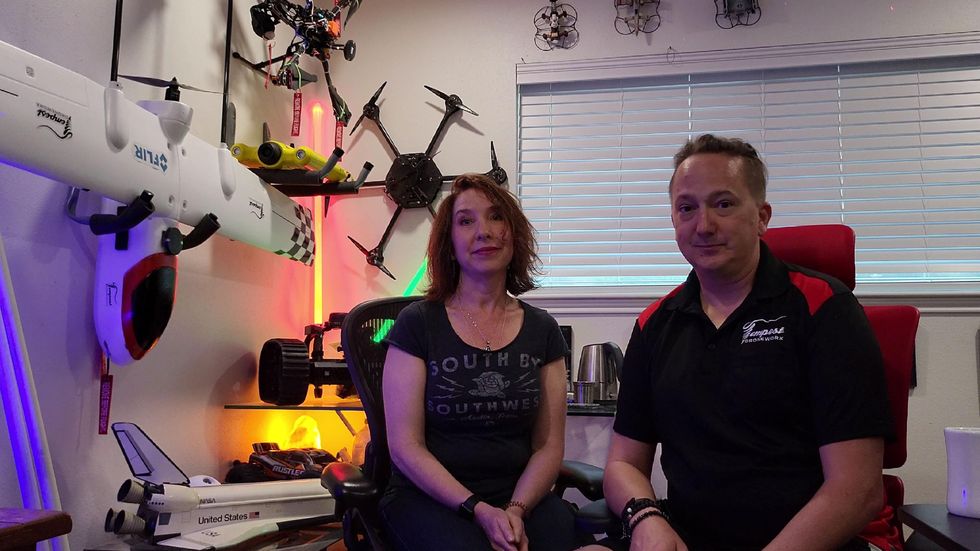 Dana Abramowitz and Ty Audronis co-founded Tempest Droneworks. Photo courtesy of Tempest Droneworx
Ty Audronis, fueled by wanting to move the needle on wildfire prevention, wanted to upgrade existing processes with real-time, three-dimensional, multi-spectral mapping, which exactly where his company, Tempest Droneworx, comes in.
That software is called Harbinger. Audronis explains that the real-time management and visualization solution is viewable on practically any device, including mobile or augmented reality. The system uses a video game engine for viewing, but as Audronis puts it, "the magic happens" on the back end.
The company was just the two founders until five weeks ago, when Tempest's size doubled, including a full-time developer. Once Tempest receives its SIBR check, the team will grow again to include more developers. They are currently looking for offices in the city. As Audronis says, Tempest Droneworx is "100-percent made in Houston." Read more.
Juliana Garaizar, chief development and investment officer and head of Houston incubator of Greentown Labs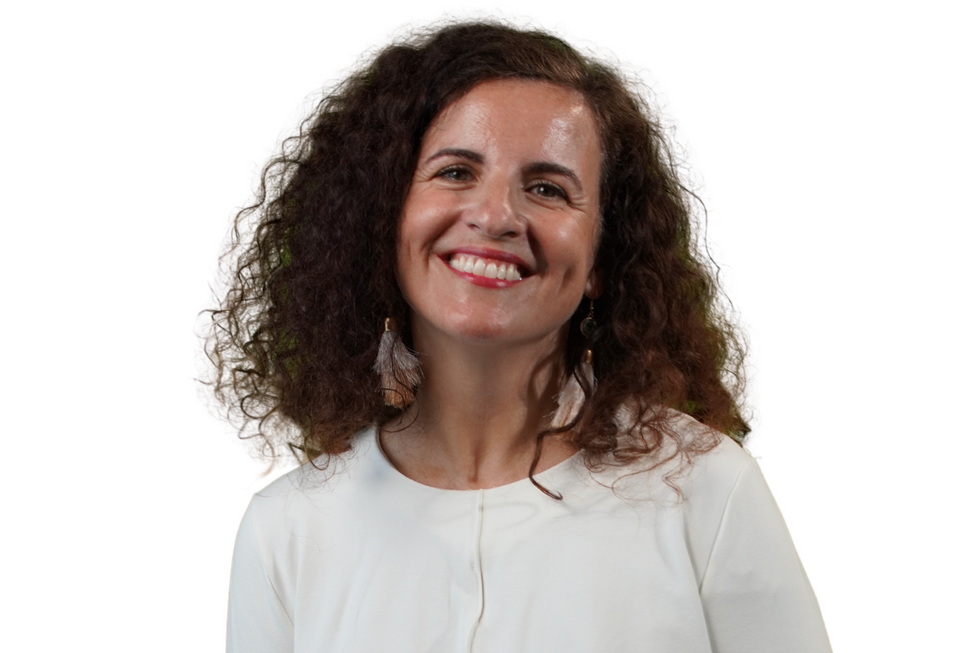 Juliana Garaizar is now the chief development and investment officer at Greentown Labs, as well as continuing to be head of the Houston incubator. Image courtesy of Greentown
Greentown Labs named a new member to its C-suite. Juliana Garaizar, who originally joined Greentown as launch director ahead of the Houston opening in 2021, has been promoted from vice president of innovation to chief development and investment officer.
"I'm refocusing on the Greentown Labs level in a development role, which means fundraising for both locations and potentially new ones," Garaizar tells InnovationMap. "My role is not only development, but also investment. That's something I'm very glad to be pursuing with my investment hat. Access to capital is key for all our members, and I'm going to be in charge of refining and upgrading our investment program."
While she will also maintain her role as head of the Houston incubator, Greentown Houston is also hiring a general manager position to oversee day-to-day and internal operations of the hub. Garaizar says this role will take some of the internal-facing responsibilities off of her plate. Read more.