Houston-based creator economy platform goes live nationally
Jan 26, 2023, 11:01 am
With Clutch, connecting brands with creators has never been easier and more inclusive. Photo courtesy of Clutch
An app that originally launched on Houston college campuses has announced it's now live nationwide.
Clutch founders Madison Long and Simone May set out to make it easier for the younger generation to earn money with their skill sets. After launching a beta at local universities last fall, Clutch's digital marketplace is now live for others to join in.
The platform connects brands to its network of creators for reliable and authentic work — everything from social media management, video creation, video editing, content creation, graphic design projects, and more. With weekly payments to creators and an inclusive platform for users on both sides of the equation, Clutch aims to make digital collaboration easier and more reliable for everyone.
"We're thrilled to bring our product to market to make sustainable, authentic lifestyles available to everyone through the creator economy," says May, CTO and co-founder of Clutch. "We're honored to be part of the thriving innovation community here in Houston and get to bring more on-your-own-terms work opportunities to all creators and businesses through our platform."
In its beta, Clutch facilitated collaborations for over 200 student creators and 50 brands — such as DIGITS and nama. The company is founded with a mission of "democratizing access to information and technology and elevating the next generation for all people," according to a news release from Clutch. In the beta, 75 percent of the creators were people of color and around half of the businesses were owned by women and people of color.
"As a Clutch Creator, I set my own pricing, schedule and services when collaborating on projects for brands," says Cathy Syfert, a creator through Clutch. "Clutch Creators embrace the benefits of being a brand ambassador as we create content about the products we love, but do it on behalf of the brands to help the brands grow authentically."
The newly launched product has the following features:
Creator profile, where users can share their services, pricing, and skills and review inquiries from brands.
Curated matching from the Clutch admin team.
Collab initiation, where users can accept or reject incoming collab requests with brands.
Collab management — communication, timing, review cycles — all within the platform.
In-app payments with a weekly amount selected by the creators themselves.
Seamless cancellation for both brands and creators.
Clutch raised $1.2 million in seed funding from Precursor Ventures, Capital Factory, HearstLab, and more. Clutch was originally
founded as Campus Concierge in 2021
and has gone through the DivInc Houston program at the Ion.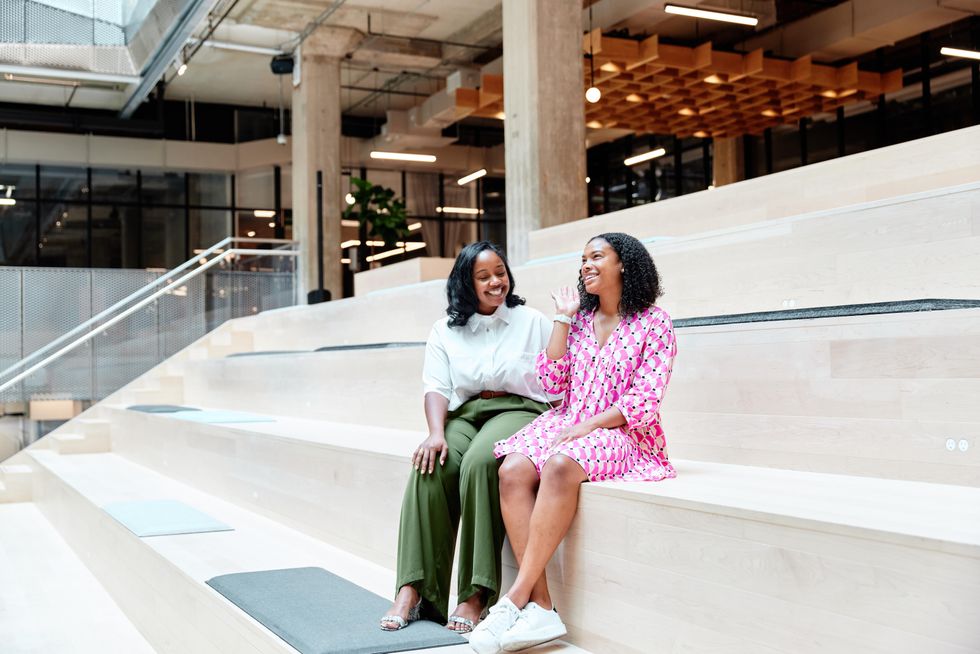 Madison Long, left, and Simone May co-founded Clutch. Photo courtesy of Clutch