Houston fitness tech startup launches $1M crowdfunding campaign
May 5, 2021, 1:50 pm
Sylvia Kampshoff has launched Kanthaka's first crowdfunding campaign. Photo courtesy of Kanthaka
Calling all cardio lovers, yogis, and strength trainers alike — a Houston fitness platform is opening up investment opportunities through a new crowdfunding campaign.

Kanthaka, a Houston-based app that connects clients to personal trainers and yoga instructors on-demand, announced it will be launching a $1 million campaign through Republic, a crowdfunding platform. Kanthaka's users and trainers — or anyone interested — now have the option to become part owners in the company.
"We are very happy at Kanthaka to have been selected by Republic for their crowdfunding campaign," says Sylvia Kampshoff, founder and CEO of Kanthaka, in a press release. "I want our users as our evangelists.
"Since we started the company I've had clients reaching out wanting to invest but it was complicated — you had to be an accredited investor or VC," Kampshoff continues. "Now through this crowdfunding campaign, clients and trainers can participate in our journey."
According to the release, Republic, which is strategically partnered with Houston-based NextSeed, only accepts less than 1 percent of applicants interested in being funded on the platform. Kanthaka has reportedly raised over $850,000 from two venture capitalists and angels investors to date.
The company provides both live in-person and virtual sessions. Between March 2020 and March 2021, Kanthaka grew over 700 percent in sessions sold, per the release, and now, with the COVID-19 vaccines, the company is seeing a new spike in sessions.
"Our vision is to become Amazon for health & fitness and the go-to provider to live a longer, happier and healthier life," Kampshoff says in the release. "We couldn't be more excited about this journey."
Frustrated with the lack of ease in booking training sessions, Kampshoff launched Kanthaka in 2017 and has grown the company and expanded into 15 markets. Kanthaka participated in Austin-based accelerator Sputnik ATX.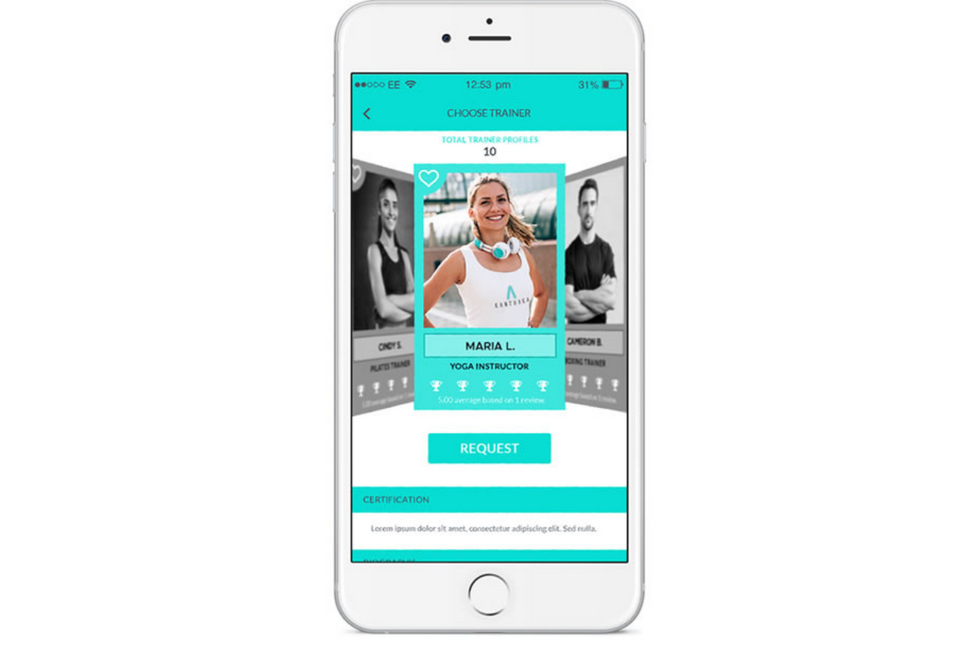 Image via mykanthaka.com