Google launches new program to serve Houston's minority small business owners
Nov 19, 2020, 1:51 pm
The Grow with Google Digital Coaches program has expanded to Houston. Photo via Unsplash
A new Google initiative is expanding its Texas presence this month. The Grow with Google's Digital Coaches program, which has already launched in Austin, has expanded to the Bayou City — making the Lone Star State the only state to have two locations of this entrepreneur-centric tool.
The program aims to provide digital skills training and coaching to Black and LatinX small business owners and create economic opportunity. Houston is one of eight new cities the program has recently expanded into.
"Houston has a vibrant and growing Black and LatinX small business community," says Lucy Pinto, Google's Digital Coach program manager, in a news release. "The Digital Coaches program will provide business owners in these communities with ongoing workshops and hands-on coaching sessions focused on techniques and digital tools to reach new customers, thrive online and grow."
Houston entrepreneur Joy M. Hutton, founder of Joy of Consulting, will serve as the Grow with Google Digital Coach for Houston. Hutton also runs a restaurant-focused consulting business called The Restaurant Girl and founded go GLAM, a beauty on demand platform.
"The Grow with Google team is making an effort to close the gap in resources that Black and LatinX small business owners have not generally had access to — in Houston and beyond," Hutton says in the release. "I live and breathe entrepreneurship, so I'm honored to participate in the Google Digital Coaches program and excited to work with Houston entrepreneurs who are traditionally underrepresented."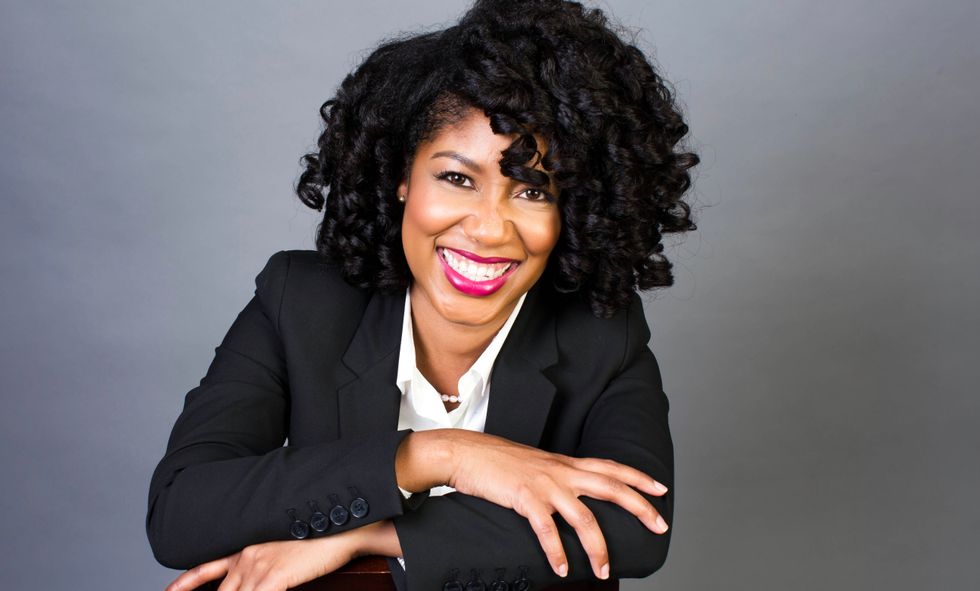 Joy M. Hutton will lead Grow with Google in Houston. Photo courtesy
According to the release, the program is expanding with inclusion in mind. This year, the program will grow to 20 mentors.

"As the representative of Houston's 18th District, a diverse and historic district, I know firsthand the importance and positive impact that investing in diverse communities and their residents can have on the entire population," says Rep. Sheila Jackson Lee in the release. "As Houston continues to prosper and grow, it is critical that we continue to invest in our minority-owned and small businesses to ensure an even brighter economic future for our city."
The program's first free workshop is called Connect with Customers and Manage Your Business Remotely and will be held virtually tomorrow, Friday, November 20, at 5:30 p.m. Moving forward, Grow with Google workshops will be hosted by Hutton on a regular basis, including the following sessions:
Dec. 3 at 5 p.m. CDT - Get Your Local Business on Google Search and Maps
Dec. 10 at 5 p.m. CDT - Reach Customers Online with Google
Dec. 17 at 5 p.m. CDT - Digital Skills for Everyday Tasks
Both Google as well as local leadership are excited for the opportunities this program will provide Houstonians.
"As a 'majority-minority' city that is the fourth-largest in the U.S., it is critical that our Black and LatinX business owners have the tools and knowledge to reach new customers, grow their businesses and help continue to make Houston a prosperous, skilled and inclusive city," Mayor Sylvester Turner says in the release. "The city of Houston is appreciative for the opportunity to provide invaluable resources and opportunities to our city's Black and LatinX small business owners."