Houston hospital snags $1M to advance Alzheimer's research
Feb 22, 2023, 1:34 pm
Houston Methodist's Nantz National Alzheimer Center received a $1 million donation to continue research in neurodegenerative diseases. Photo via Houston Methodist
Thanks to a recent donation, Houston Methodist is setting up an endowment to support research in neurodegenerative diseases.
Susan and William "Dub" Henning, Jr. have committed to a $1 million gift to Houston Methodist to support Alzheimer's research at the Nantz National Alzheimer Center at the hospital. This gift will be used to create the Susan and William Henning Jr. Neurodegenerative Research Endowment and in response, a NNAC family room will be named in memory of Dub's parents, Lena and William Henning.

"Knowing the impact that Alzheimer's can have not only on patients, but also on the immediate and extended family members experiencing the disease inspired us to support the work being done at the Nantz National Alzheimer Center," says Dub Henning in a news release. "We want to give hope to families struggling with this disease and contribute to ultimately finding a cure."
Every year, the NNAC — led by Joseph C. Masdeu — treats thousands of patients looking to prevent Alzheimer's disease, slow memory loss progression, and improve their quality of life. In 2021 alone, the center provided more than 4,000 patient visits. The fresh funding will allow for Dr. Masdeu's research projects — including more than 26 current studies, 14 in clinical trials and 12 studies to clarify the nature of diseases causing dementia — to continue the important work.
"One of our clinical trials will determine the effects of exercise in preventing deposits of amyloid and tau, two of the proteins that accumulate in the brain of people living with Alzheimer's disease, and we're also exploring the role of proper sleep in disease development," says Masdeu in the release. "Among other studies, we are collaborating with Baylor College of Medicine to define genetic and chemical factors predisposing to the accumulation of amyloid and tau in the brain of people at all stages of the Alzheimer's spectrum.
"These promising developments would not be possible without the compassion and generosity of community supporters like the Henning family," he continues.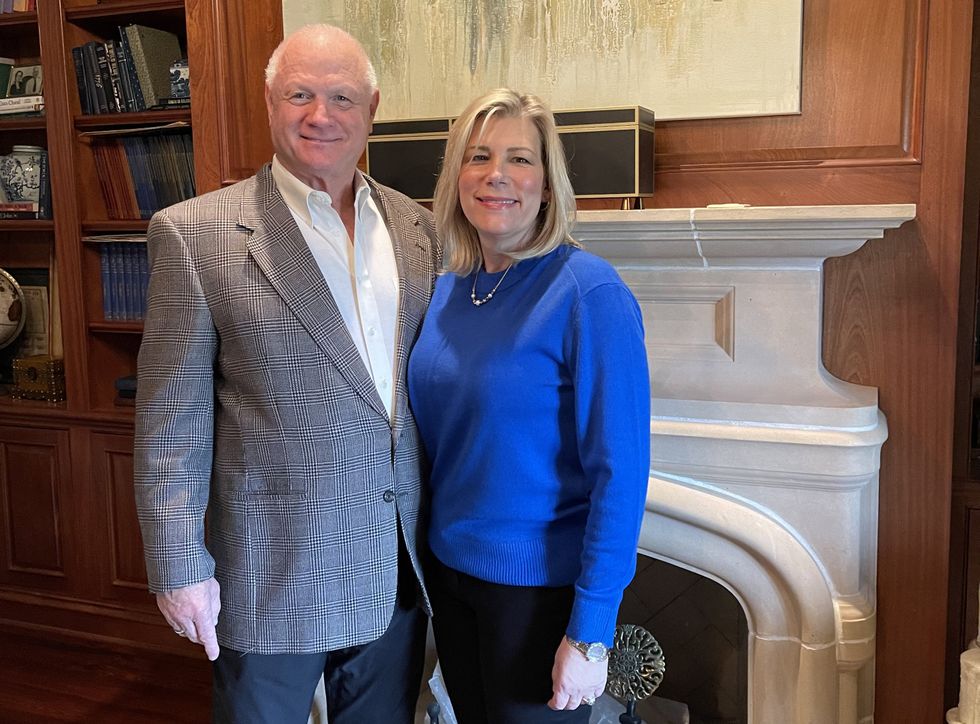 Susan and William "Dub" Henning, Jr. gave a $1 million gift to Houston Methodist. Photo courtesy of Houston Methodist